Montana Snowbowl Ski Resort is a ski area located in the state of Montana in USA. The resort is in the town of Missoula, MT.
We recently ranked all of Montana's ski resorts, so you can see where Montana Snowbowl stacks up against all its nearby ski hills!
Season Passes
Montana Snowbowl is not a part of any nationwide lift ticket system. Passes such as Epic, IKON, or Mountain Collective allow pass holders to ski at multiple mountians with a single purchase. Unfortunately, none of those passes work with Montana Snowbowl Ski Resort. To purchase season passes, you'll need to visit Montana Snowbowl's website.
Lodging Options
There are numerous options to stay at Montana Snowbowl around the resort. Check out the available options with the form below.
Montana Snowbowl Mountain Resort Terrain Overview
Montana Snowbowl has a total of 37 ski trails, which are serviced by 4 ski lifts, gondolas and/or trams. The amount of skiable area in this park is huge, with a maximum of 950 acres available to skiers. This area is equivalent to 384 hectares, 1.5 square miles, or 3.8 square kilometers.
Montana Snowbowl's slopes see on average 185 inches (4.7 meters) of snowfall a year. That is almost 15 feet every year!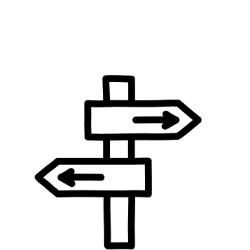 Total Runs

37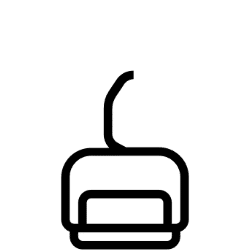 Lifts

4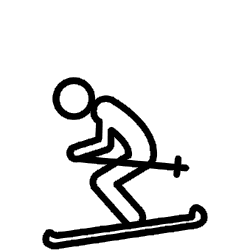 Skiable Acres

950

(4 km2)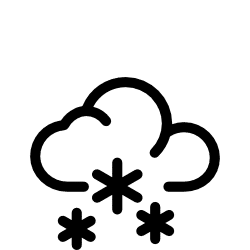 Annual Snowfall

185"

(470 cm)
Montana Snowbowl Ski Resort Elevation
Montana Snowbowl Ski Resort has a summit elevation of 7,600 feet, or 2,316 meters. However, not all of that elevation is able to be skied. The base of the ski slope sits at 5,000 feet above sea level, creating a ski hill that is 2,600 feet (792 meters) high. This is referred to as the slope's vertical drop - or a measure of how high the skiable hill is.
Montana Snowbowl's summit elevation is higher than average. There are a lot of ski slopes that are much higher than this one (some stretch to 12,000 feet!), but it is not small by any stretch of the imagination.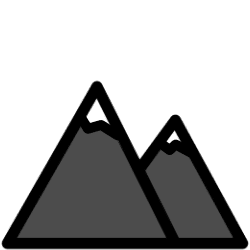 Summit Elevation

7,600'

(2,316 m)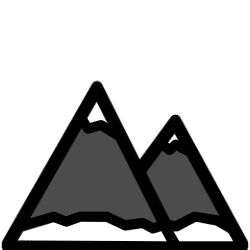 Vertical Drop

2,600'

(792 m)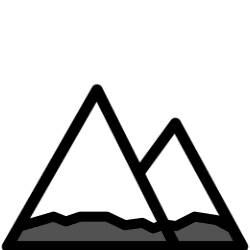 Base Elevation

5,000'

(1,524 m)
Montana Snowbowl Ski Resort Difficulty Level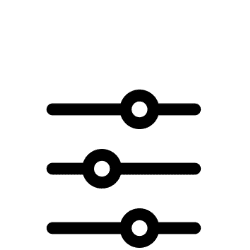 Difficulty Score™

64.5

out of 100
Montana Snowbowl's difficulty level of 64.5 is above average. 80% of its trails rated as either intermediate or expert-level, which doesn't leave much for the beginners.
DID YOU KNOW?
At Parks & Trips, we've created a proprietary Difficulty Score that attempts to show how difficult a particular ski slope is. We get to this number by combining a number of metrics for each resort and comparing them to its peers. Most of the score is based off the amount of easy-intermediate-expert slopes by acreage and the maximum vertical drop of the overall resort, but also includes a few lesser-used metrics as well.
Our algorithm compares each resort's metrics with all others in North America, then assigns each a Difficulty Score, which we use to rank them accordingly. Resorts with a lower score are easier to ski than those with a higher one. However, a high score does not mean that the resort does not have any easy slopes, or vice versa. This is just an overall score given to the resort based on all its metrics grouped together.
Skiable Terrain by Difficulty Level
Montana Snowbowl has 950 total skiable acres, which can be broken down into the three main groups of difficulty: Beginner, Intermediate, and Expert.
Montana Snowbowl's difficulty level is higher than average, which is because 40% of its ski trails are rated as intermediate, and another 40% as expert.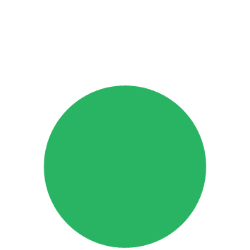 Beginner

20%

(190 acres)

Beginner trails (identified by a green circle) are the easiest trails on the hill with a gradual 25% or less gradient, and are usually wide to accommodate beginner skiers.

Intermediate

40%

(380 acres)

Intermediate trails (identified by a blue square) are usually the most popular and crowded runs, which have a slope of anywhere between 25-40%.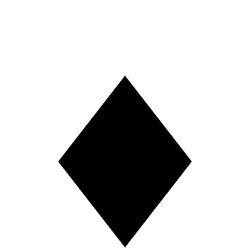 Expert

40%

(380 acres)

Expert trails (identified by a black diamond... or two) are the hardest slopes on the mountain, and have very steep gradients over 40%.
Is Montana Snowbowl Ski Resort good for beginners?
Montana Snowbowl is above average in its difficulty level, so... probably not? It will depend on which trails you take since only 60% of its trails rated for either beginner or intermediate skill levels.
Montana Snowbowl Ski Resort Location
Montana Snowbowl Ski Resort is located in the state of Montana, USA. This ski area is nearest the town of Missoula, MT.
Getting to Montana Snowbowl Mountain Resort
By Car: If you are driving, you would set your GPS to either the ski resort's name (Montana Snowbowl Ski Resort), its coordinates of 46.99000, -114.01000 (latitude, longitude), or simply drive towards the town of Missoula, MT to get close.
By Air: If you are coming in from across the country, then you may need to board an airplane to get here.
A medium-sized airport has scheduled regional airline service. This type of airport may or may not accept international flights. Here are the closest medium-sized airport(s) to Montana Snowbowl.
| Name | Code | City | Distance |
| --- | --- | --- | --- |
| Missoula International Airport | MSO | Missoula, MT | 6 mi |
| Glacier Park International Airport | FCA | Kalispell, MT | 92 mi |
| Helena Regional Airport | HLN | Helena, MT | 99 mi |
There may also be much smaller regional airports next to Montana Snowbowl Ski Resort, but we didn't list them here due to the fact that no major airlines go through them.
Other Nearby Ski Resorts
Skiers will - especially if coming from far away - try and visit a couple different slopes all in the same trip. Here are the closest other ski slopes within 100 miles of Montana Snowbowl Ski Resort.
Montana Snowbowl Ski Resort Mountain Stats
Name
Statistic
Summit Elevation
7,600 ft
Base Elevation
5,000 ft
Vertical Drop
2,600 ft
Trails
37
(20% Beginner, 40% Intermediate, 40% Expert)
Lifts
4
Skiable Acres
950
Avg. Annual Snowfall
185 inches
Montana Snowbowl Ski Resort Mountain Stats