Dear Congress, Create More National Parks!
There is no shortage of amazing parks across the United States. Every single state has some amazing historic or geologic feature that is surrounded by acres and acres of protected public land.
Unfortunately, the current 63 national parks in the US get the most attention. These 63 parks accounted for almost 92 million visits in 2021. And that number is even worse than you think. The top five most visited parks (Smoky Mountains, Zion, Grand Canyon, Yellowstone, and the Rocky Mountains) accounted for 37% (33 million) of that total.
We need more parks to spread out these visits. America's most treasured grounds are being overrun, and it's ruining it for everyone. No one wants to travel to the Grand Canyon to look into the canyon, only to be met with so many people you even get to the edge.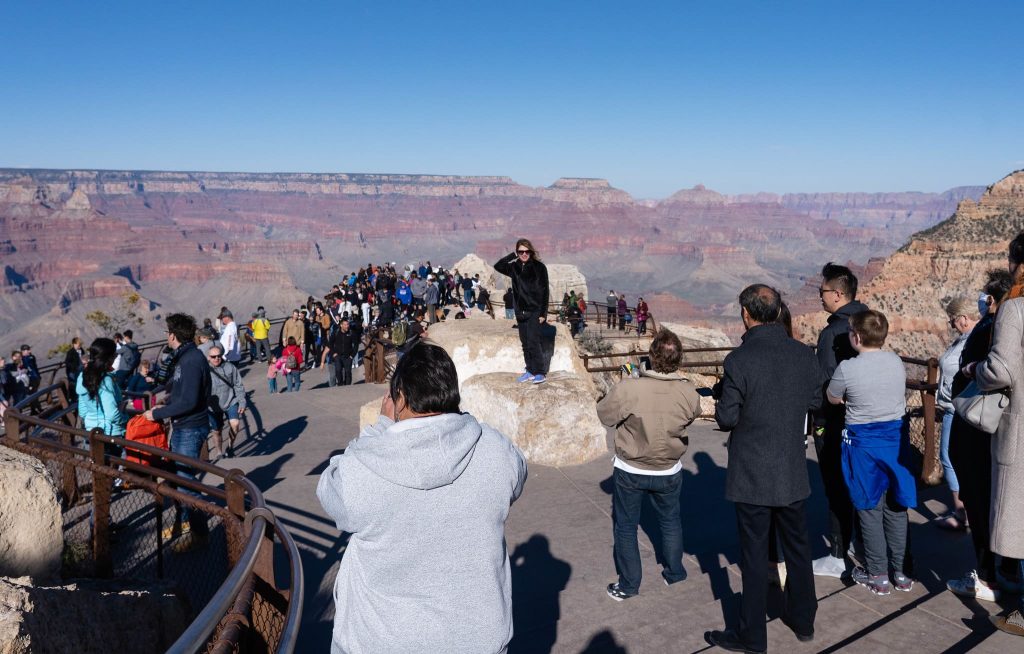 Zion is so overcrowded that they shut down peak season car traffic over two decades ago. Now, the only way to get around the park is by hiking or their shuttle system. Starting in 2020, its most popular hike – Angel's Landing – is now on a ticket-only system. Arches, along with at least four others, is implementing a timed entry ticket system starting in 2022 in an effort to manage traffic and improve visitor experiences.
There are only 63 officially designated national parks in the US, with more than two thirds on the western side of the Rockies, where only about 24% of the population exists.
It's about time we drastically increased our number of National Parks.
But What's in a Name?
I asked myself this question at first too. Who cares what the park is called? People are going to visit the place regardless of what it is designated as. Right? …anyone?
Unfortunately, that's not the case. National Parks get all the notoriety, all the publicity and much of the funding. Which makes sense, if you think about it. If the Smoky Mountains are dealing with 14 million visitors a year, they need some major funding to manage it.
In fact, funding is a major reason why classification matters. The federal funding boost a park would get after being reclassified a National Park would be vitally important to its preservation. For example, about 4.5 million people visit the Delaware Water Gap National Recreation Area every year, about the same number that visit Yellowstone National Park. However, its budget of $8.2 million a year is less than a third of Yellowstone's budget. Think about that for a moment. The DWG is a federally managed park, but simply because of its diminished status, it has to make do with less than 66% of the budget of a similarly popular park.
State park budgets have it even worse.
State parks cover nearly 14 million acres across the United States and receive more than 700 million visits each year—more than twice as many visits as the National Park Service (NPS) but on less than 20% of the acreage.
While national parks are dependent on congressional appropriations for more than 85% of their expenses, only about 36% of the average state park is funded by state general funds. State park agencies rely on tax dollars provided through state general funds, and with state budgets always tight, parks are usually the first to have their allocations slashed.
Publicity is another reason. In doing research for this article, there were a handful of state and federal parks that I'd never heard of. Each one in its own right is worth a trip to visit. But if people don't know about it and only ever hear about Yellowstone or the Grand Canyon, then no one from outside that park's local area other than diehards will really ever visit. You can't visit what you don't know about.
A benefit to having more parks is that it should spread out the heavy traffic from surrounding national parks. Or it may give weary travelers a different option instead of attempting to wait for your timed ticket into Arches.
Local Opposition to National Parks
Not all locals are pleased with one of their local parks being reclassified as a National Park. Some think National Parks are elitist, while others despise losing their once unknown treasure to an influx of outside visitors.
There are also more tangible reasons for locals to hate a National Park in their backyard.
Loss of Taxes. The transition to federal land will take money out of the local tax base, since parks don't pay taxes. This, however, only applies to state owned land moving to federal.
Loss of Permitted Activities. Unless the park is also given the "preserve" classififcation, hunting would not be allowed. You can hunt within just about every other federal or state-owned land, which a National Park would be replacing.
The Federal Government Can be a Bad Neighbor. The federal government is just as prone to budget cuts and shortfalls as the states themselves. Many locals are afraid that the Feds will come in to take over their land, then promptly ignore, expand or under fund it.
Natural Resource Restrictions. Logging, mining and oil drilling are often performed on National Forests and state game lands. Once a park goes to "National Park" status, those activities are usually stopped.
How is a National Park Created?
Quite simply, it takes a miracle act of Congress. However, the amount of work needed to get it to that point can at times feel impossible.
For example, almost a century ago, it took John D. Rockefeller three decades to overcome local opposition to his proposal to donate a key piece of the land for what we know as Grand Teton National Park. More recently, New River Gorge started out as a national recreation area until, when in 2019, Congress changed its status, capping off years and years of grassroots advocacy work.
Let's say the grassroots groundswell does its job and gets the attention of Federal lawmakers. You can't just introduce a bill to make a new tract of land a national park. They must first enact a law requiring the Park Service to perform a feasibility study looking at the site's cultural, historical, and environmental significance, as well as management options. The three-year time period that this type of law provides is typically pushed back repeatedly.
Where Should be The New Parks be Created?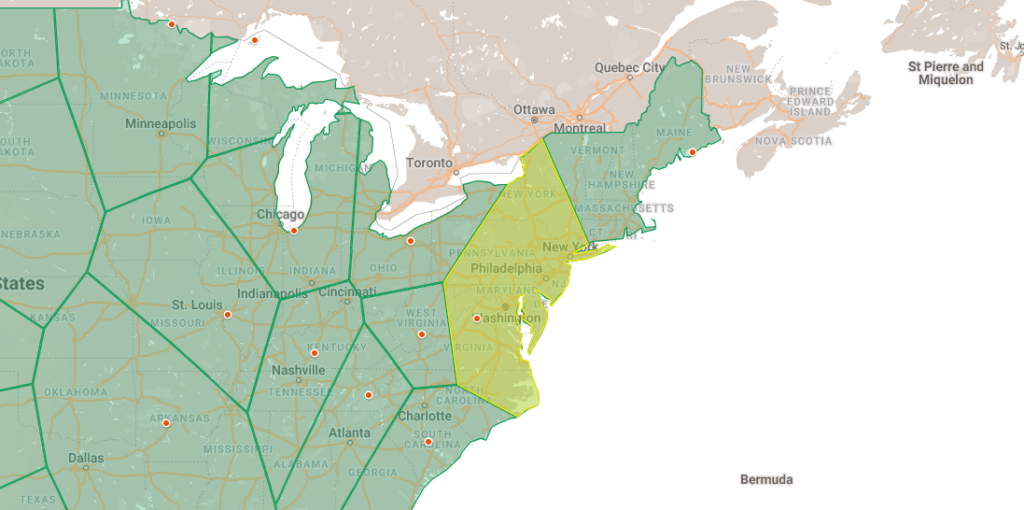 We think the Eastern US is ripe for a handful of new National Parks. The Delaware Water Gap in Pennsylvania is already being considered as a potentially new park, but there needs to be others. Right now, 10 out of the 11 New England states don't have a National Park – Acadia in Maine is it.
READ MORE: 12 Amazing Parks that should be National Parks
There is actually a good reason as to why so many of our National Parks are out west. First, they were the last tracts of land to get developed. The Eastern part of the country was the primary part of the country until the Gold Rush brought new settlers west. By then, there was already a push to protect certain lands from public development. Because the east was so populated early on, the only way to make new parks was to buy up the land from private landowners, which was tedious, expensive, and met with extreme opposition.
Right now, Shenandoah is the closest National Park to over 60 million people in Baltimore, Washington DC, Philadelphia, and New York. The map above uses a Voronoi diagram to determine the area that is closest to each National Park. While Shenandoah's area isn't the largest by acreage, it likely encompasses the most people.
What Can You Do?
I always feel that telling constituents to write to their elected officials is akin to asking them to scream into a void, but you should. Click here to find your local representative.
You can also donate. There are hundreds of local foundations that help fund and support your favorite parks. They are probably in need of both time and money. If you can't find a place locally to donate to, head over to the National Parks Foundation.