Time to Visit: December to April
For Skill Level: All (we offer options for each skill level)
Lake Tahoe is well known for its plethora of amazing ski slopes. With 14 major ski resorts split between two states on the border, Tahoe is a skiers dream town. The majority of slopes are either north of the lake near Truckee, CA or south near Stateline.
Because of the elevation and reputation as a skiing mecca, Tahoe does not have very many "beginner-friendly" resorts. Palisades and Heavenly rank as the 16th and 30th most difficult slopes in North America. If you remove the Canadian resorts out of the mix, then they become the 12th and 25th most difficult.
When to Travel
The Heavenly resort lists its operating season as December to mid April. Since all the ski slopes are within an hour's drive of each other, this timeframe holds for all of them. If you plan on making the trip near the beginning or end of that timeframe, you should check in with each resort to double-check their slope availabilities.
Choose Your Own Adventure
We've chosen four ski resorts for each skill level of skier. These are based on our proprietary Difficulty Score, which is generated by looking at the number of easy-intermediate-expert slopes by acreage and the maximum vertical drop of the overall resort.
Our scoring compares each resort's metrics with all others in our database, gives each a Difficulty Score, then ranks them accordingly. Resorts with a lower score are easier than those with a higher one. However, a high score does not mean that the resort does not have any easy slopes, or vice versa. This is just an overall score given to the resort based on all its metrics grouped together.
So with this in mind, pick the group of slopes you're most comfortable with based on your own skill level. You can always mix-and match from our groups as well – all options are on the table!
Passes
Skiing can get very expensive, and the lift tickets are a major reason why. To help reduce your overall spend, consider choosing only the slopes that share a specific type of pass, like EPIC or IKON. A lot of times, you'll be able to buy a multi-day pass at a cheaper rate that will include all the local resorts that participate in a particular pass.
At Tahoe, the EPIC pass is the most dominant of the two. IKON only has one resort in the Tahoe area, but they have many more further into the California interior, closer to Yosemite National Park.
Arrival
Day 1
Reno, NV
Begin the trip by flying into Reno, NV. Depending on your skill level, the drive to your next stop will be between 30 minutes and one hour.
Alternatively, you could have flown into Sacramento International Airport (SMF), which is about 2 hours or 112 miles away from North Tahoe. There is really no reason to fly into here unless the prices are much cheaper, or you'd like to sight see on your way to-and-from this airport.
Skiing
Ski Days
Lake Tahoe is one of the most beautiful alpine areas in the country. It is also littered with over 14 ski resorts, ranging from the very difficult Palisades Tahoe to the much easier Boreal.
Choose from one of our ski tracks below, or mix-and-match based on what you prefer.
Skill Level: Beginner
These ski resorts are perfect for the beginner that wants to ski in this area. We have chosen these due to their smaller vertical drop as well as the higher number of easy slopes.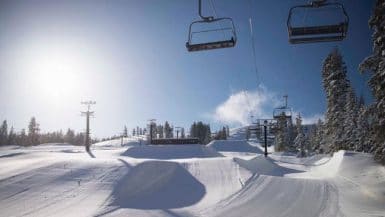 Lifts: 12 • Runs: 33 • 30% Easy Trails
Summit: 7,700 ft • Vertical: 500 ft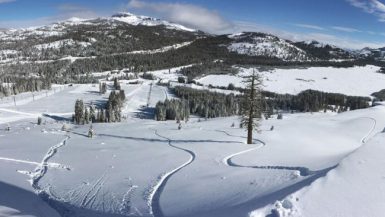 Lifts: 6 • Runs: 15 • 53% Easy Trails
Summit: 7,300 ft • Vertical: 600 ft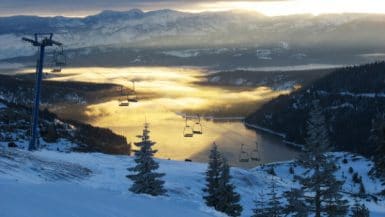 Lifts: 8 • Runs: 53 • 25% Easy Trails
Summit: 7,781 ft • Vertical: 750 ft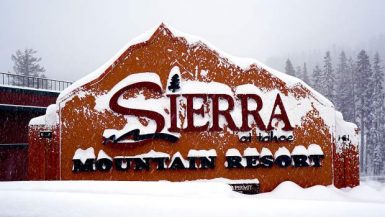 Lifts: 14 • Runs: 47 • 25% Easy Trails
Summit: 8,852 ft • Vertical: 2,212 ft
Skill Level: Intermediate
These ski resorts are perfect for the intermediate skiier that wants to ski here. These resorts were chosen due to their moderate vertical drop as well as a higher amount of intermediate slopes.
Lifts: 8 • Runs: 67 • 40% Moderate Trails
Summit: 7,880 ft • Vertical: 1,650 ft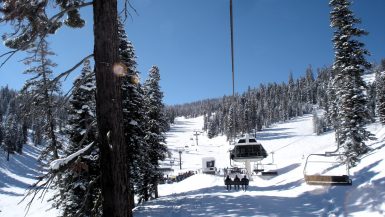 Lifts: 20 • Runs: 100 • 60% Moderate Trails
Summit: 8,610 ft • Vertical: 2,280 ft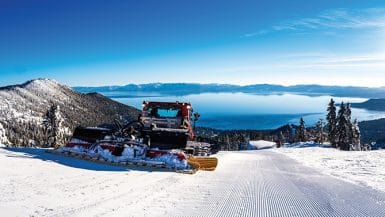 Lifts: 6 • Runs: 31 • 46% Moderate Trails
Summit: 8,540 ft • Vertical: 1,840 ft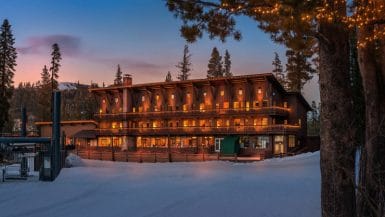 Lifts: 13 • Runs: 103 • 45% Moderate Trails
Summit: 8,383 ft • Vertical: 1,500 ft
Skill Level: Expert
These ski slopes are only for the advanced skiier. We chose these resorts due to them having the highest number of advanced slopes and largest vertical drops in the area.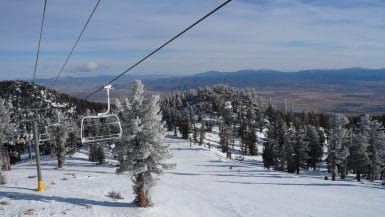 Lifts: 28 • Runs: 97 • 30% Expert Trails
Summit: 10,067 ft • Vertical: 3,527 ft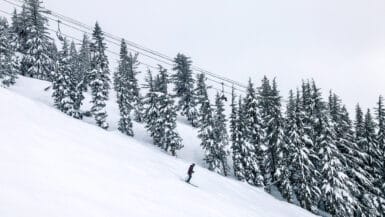 Lifts: 15 • Runs: 86 • 58% Expert Trails
Summit: 9,800 ft • Vertical: 2,000 ft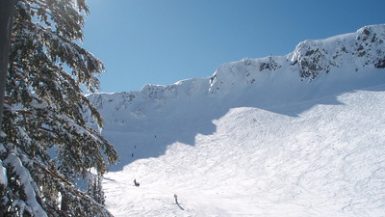 Lifts: 42 • Runs: 274 • 32% Expert Trails
Summit: 9,050 ft • Vertical: 2,850 ft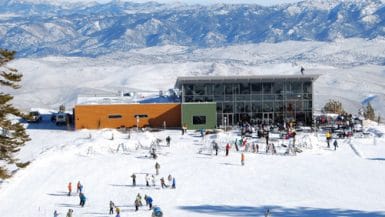 Lifts: 8 • Runs: 70 • 50% Expert Trails
Summit: 9,700 ft • Vertical: 1,800 ft
Must See
Lake Tahoe Scenic Byway
Lake Tahoe, NV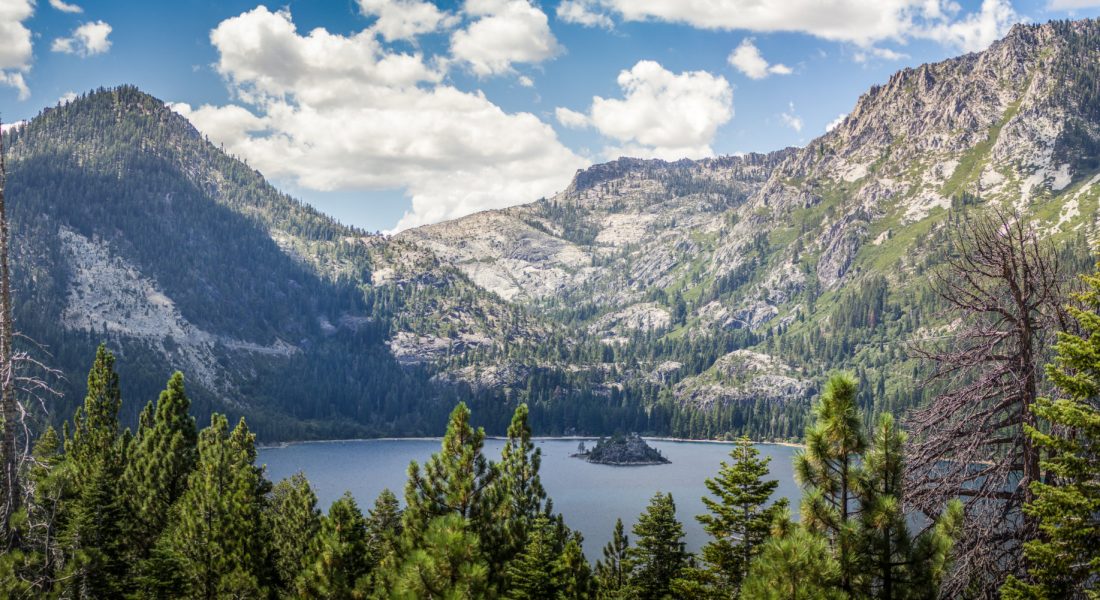 Lake Tahoe National Scenic Byway is a 28-mile stretch of lakeside highway that circles the lake. You can connect with the byway by heading south from Reno towards Carson City. This highway offers motorists strikingly beautiful views of the deep blue alpine lake ringed with tall pines and sequoias and snow-capped mountain peaks in the majestic Sierra Nevada range.
You'll likely drive along part of this highway, depending on which ski slopes you choose to visit. However, the full 28-mile stretch has a ton of spots to hike or lookout, and is well worth the specific trip the whole way around.
Departure
Day 7
Reno, NV
On the last day of the trip, head back to Reno-Tahoe International Airport (or Sacramento if you decided to take that route). The Reno airport is hardly ever busy, so you should be able to just take an Uber or your rental car back to the airport the morning of your flight.