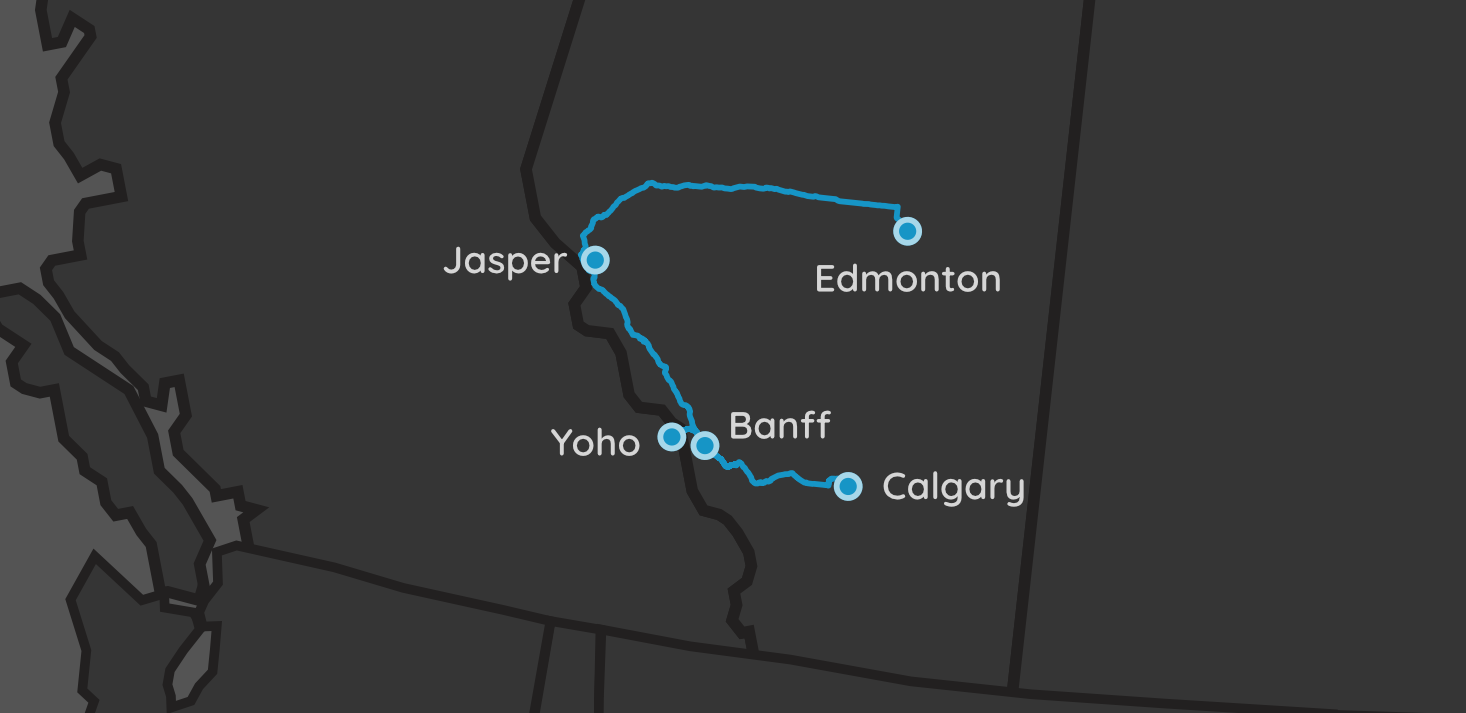 | | | | |
| --- | --- | --- | --- |
| Parks: 3 | Miles: 687 | Days: 9 | Hours: 10 |
This is the first of our trips that start and end completely in Canada. With travel starting to get back to normal, traveling into Canada (if you're from the US), is a great way to see the world without traveling too far.
The three Canadian National Parks we highlight in this road trip are some of the most popular ones Canada has to offer. Banff is the most visited national park in the "Great White North", with Jasper and Yoho not too far behind.
Itinerary Notes
This trip can easily be revered with you beginning your week in Calgary, and working your way north, ultimately finishing in Edmonton. The three parks are pretty close to each other, so there wouldn't be much of a change of itinerary.
This trip obviously is in Canada. If you are a Canadian citizen, then move along – there is nothing else to see here. However, if you are American (or honestly, from anywhere OTHER than Canada), then you'll need to abide by their rules for COVID.
Canada's will only allow foreigners to enter their country if your whole family is fully vaccinated. Starting August 9th, 2021, Canada reopened its borders with the US for non-essential traffic. You will of course also have to have a valid US passport to enter Canada.
Don't forget to schedule your rental car ahead of time! The Edmonton and Calgary airports have all the major rental car companies available (Thrift, Avis, Hertz, Enterprise, Budget, etc). It would be good to check with your auto insurance company as well to double-check the logistics of you driving a rental car in another country.
Arrival
Days 1-2
Edmonton, AB
We begin this road trip by flying into Edmonton. Since Jasper is about 4 hours away from the airport, we suggest you find a hotel in the city before heading out on the road early the next day.
Drive
Driving
The next location is 383 miles away (~4 hours).
Most of this drive will be along the Trans-Canada Highway (AB-16) cutting west towards the town of Jasper, AB. It is a scenic highway through the open wilderness of the Alberta province. About halfway will be the town of Edson. That would be a great place to stretch the legs and grab a bite to eat.
Destination
Days 2-5
Jasper National Park of Canada
Jasper, AB, Canada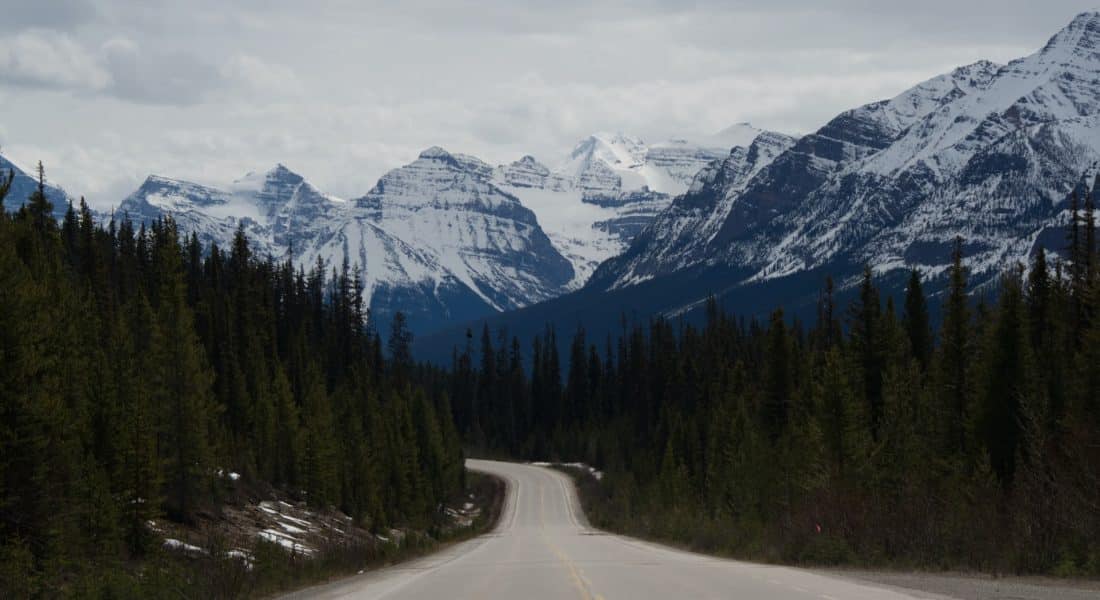 Drive
Driving
The next location is 180 miles away (~3.5 hours).
Destination
Days 5-9
Banff National Park of Canada
Lake Louise, AB, Canada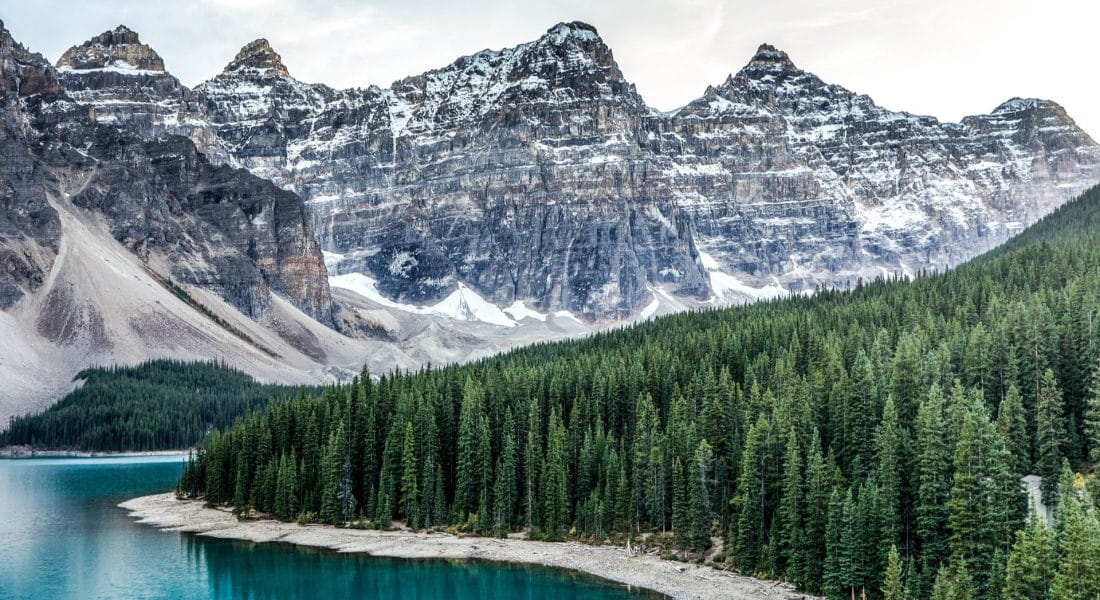 Banff National Park is Canada's most visited park. Its stunning views of the lakes and valleys of the Canadian Rockies wows anyone who sets foot in this amazing park.
Lodging
There are four lodges and many campgrounds located inside Banff National Park. However, there are a ton of Airbnb rentals available in the surrounding towns. Banff, Lake Louise and Canmore, Alberta are within striking distance to the park's entrance, so this is where we decided to stay instead.
Attractions
Banff has an easy-to-use public transit system to help you get around the park and its surrounding features. This would be a great way to explore the area without driving at all!
Moraine Lake and Lake Louise offer beautiful views and numerous hikes and trails, both are reachable by public transit. At Moraine, the Moraine Lake Shoreline offers unbelievable views, some of which are hard to describe.
One of the best hikes at Banff is the Bourgeau Lake and the Harvey Pass area. The trail climbs steeply through a forest of lodgepole and spruce before opening out into meadows that lead to the shores of Bourgeau Lake. This is a moderately-difficult trip with a 9.3 mile round trip that climbs about 2,400 ft in elevation.
Must See
Yoho National Park of Canada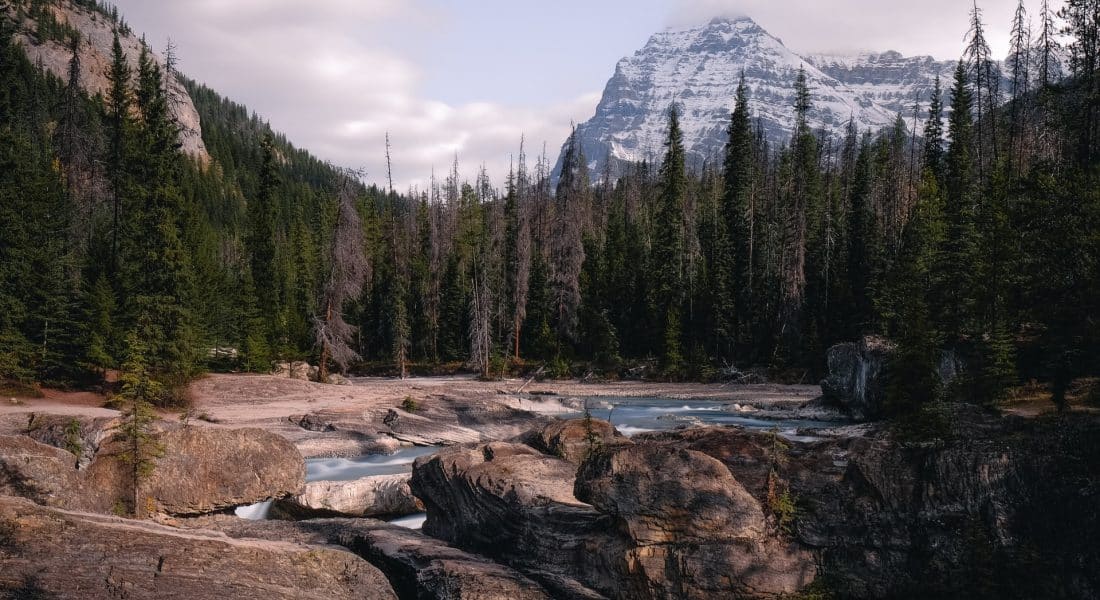 The most notable highlights of the Yoho National Park is Takkakaw Falls, one of Canada's highest free-falling waterfalls, and the Emerald Lake for its deep turquoise green color.
The Natural Bridge over the is in Field, BC, and overlooks Kicking Horse River.
Lake O'Hara is known for its hiking trails, offering stunning views of mountains and glacier lakes. If you have enough time, check out Burgess Shale, which is one of the world's most important fossil sites and is also the viewpoint for the Spiral Tunnels.
Drive
Driving
The next location is 124 miles away (~2 hours).
The drive to the Calgary Airport snakes through the Canadian Rocky Mountains along route AB-1.  This very scenic drive will fly by in no time.
Departure
Day 9
Calgary, AB
Calgary is not too far from Banff. In about a two hour drive, you will be at the Calgary International Airport. This is a short enough drive that you can likely make the drive on the day of your flight. Just remember to give yourself enough time to drop off the rental car and find your way around an unfamiliar airport.