Visit Yosemite in One Day from San Francisco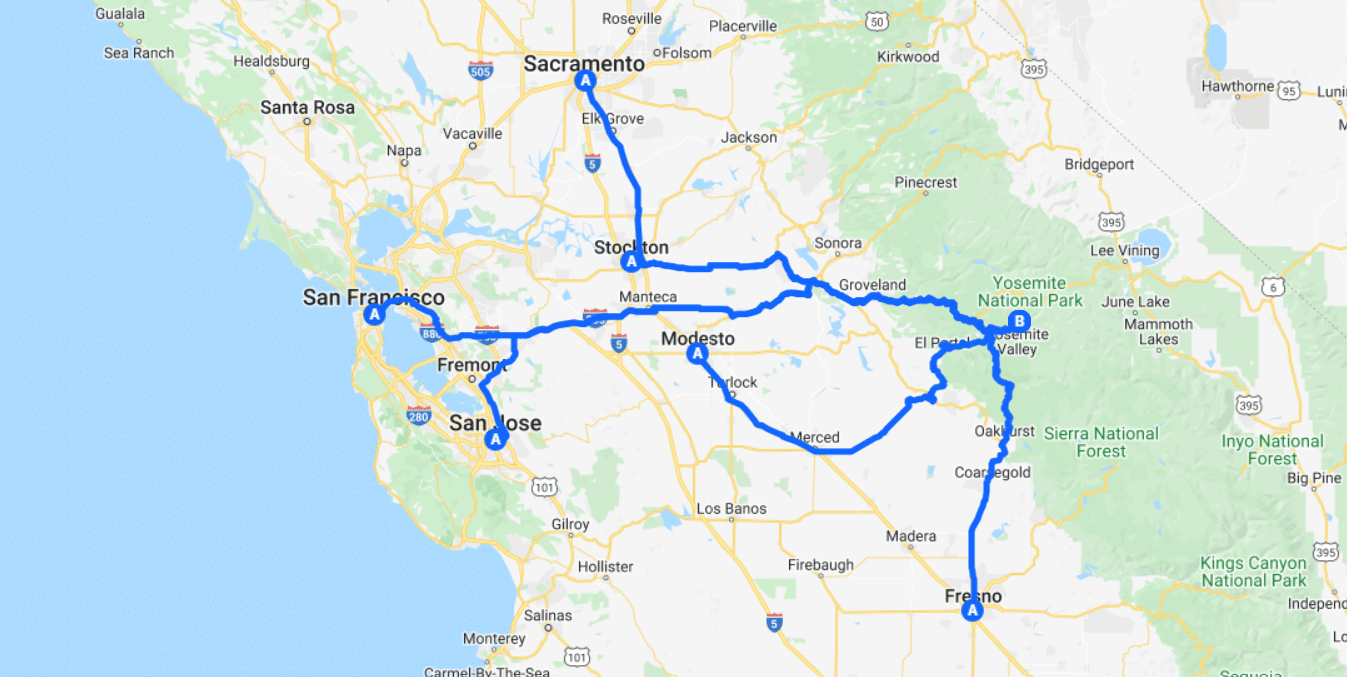 | | | | |
| --- | --- | --- | --- |
| Parks: 1 | Miles: 380 | Days: 1 | Hours: 8 |
Can you visit Yosemite National Park from San Francisco in just one day? It'll be tough, but you sure can!
This one-day road trip works from any Californian city within 4 hours of Yosemite. This includes Sacramento, Fresno, Modesto, San Jose, San Francisco and more. We chose to specifically highlight San Francisco for this road trip because it was the city that was the farthest away that you could reasonably visit Yosemite from. It is also the most populous city within that range as well.
Driving Distance & Times
While this trip starts in San Francisco, it actually makes much more sense to take a day trip to Yosemite National Park if you are in Stockton or Modesto. These two cities are about an hour closer to the park's entrance, but there's probably less of a chance of you being there as well.
Here are the driving times to Yosemite's main Visitors Center from each of the cities we listed above:
City
One Way
Round Trip
Fresno, CA
2 hours, 15 minutes
(95 miles)
4 hours, 30 minutes
(190 miles)
Modesto, CA
2 hours, 30 minutes
(110 miles)
5 hours
(210 miles)
Stockton, CA
2 hours, 50 minutes
(120 miles)
5 hours, 40 minutes
(240 miles)
Sacramento, CA
3 hours, 30 minutes
(170 miles)
7 hours
(340 miles)
San Jose, CA
3 hours, 45 minutes
(185 miles)
7 hours, 30 minutes
(370 miles)
San Francisco, CA
3 hours, 50 minutes
(190 miles)
7 hours, 40 minutes
(380 miles)
What Months Can You Make This Trip?
The best months to visit Yosemite are April, May, June & September. The sights we want to see are usually open from early-to-mid June until the snow falls in October.
Yosemite Timed Entry Reservations Required!
Yosemite is one of the National Parks that have implemented a Timed Entry system. Vehicles are not allowed into the park without a valid reservation, which can be purchased on Recreation.gov.
This is currently in effect during peak hours (6 am to 4 pm) times between May 20, 2022 through September 30, 2022. Reservations will not be sold at the park. New reservations are released on a rolling basis seven days at 8AM PST in advance of arrival. This means that if you plan on arriving at Yosemite May 29th, you can (and should) book your reservation on May 22nd at 8AM PST.
One Day Itinerary to Yosemite National Park
5:30-7:00 AM – Leave Starting Point
Hop on the road towards Yosemite. Use the address of the Big Oak Flat Entrance Station as your guiding point: 6107 Big Oak Flat Rd, Groveland, CA 95321
If you are coming from San Francisco and leave at 5:30 AM, you'll arrive at the visitor's center at around 9:00 AM.
9:00 AM – Arrive at Yosemite
Arrive at the Big Oak Flat Entrance Station around 9AM on the western side of the park. Drive into the park towards Yosemite Valley. Coming in via this entrance will allow you to see more of the park's interior from your vehicle.
9:30 AM – Explore Tuolumne Grove, Bridalveil Fall & El Capitan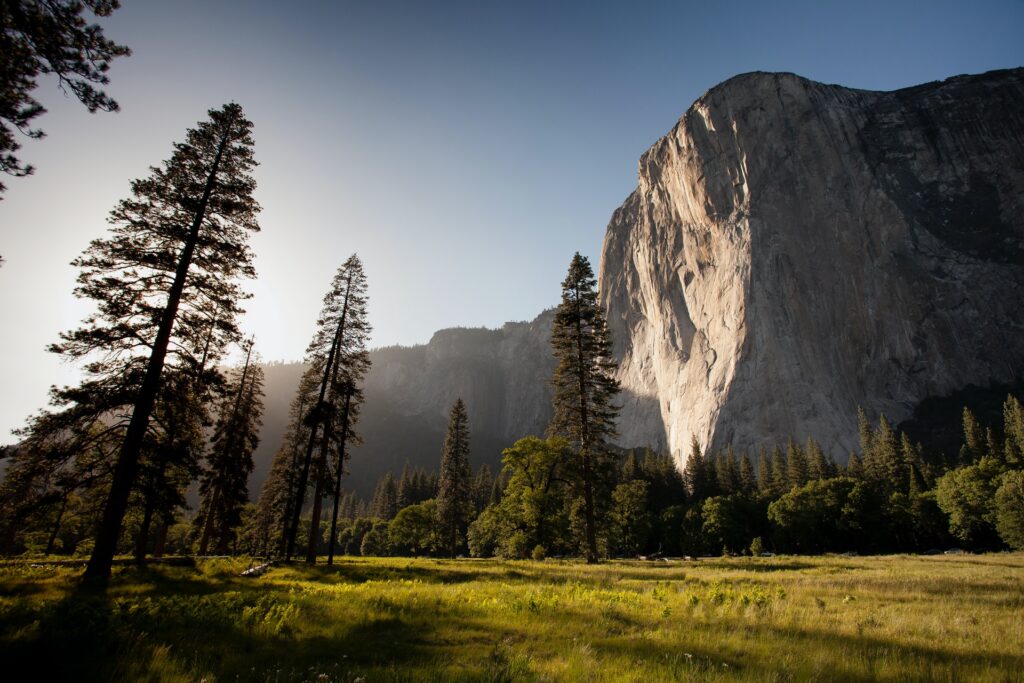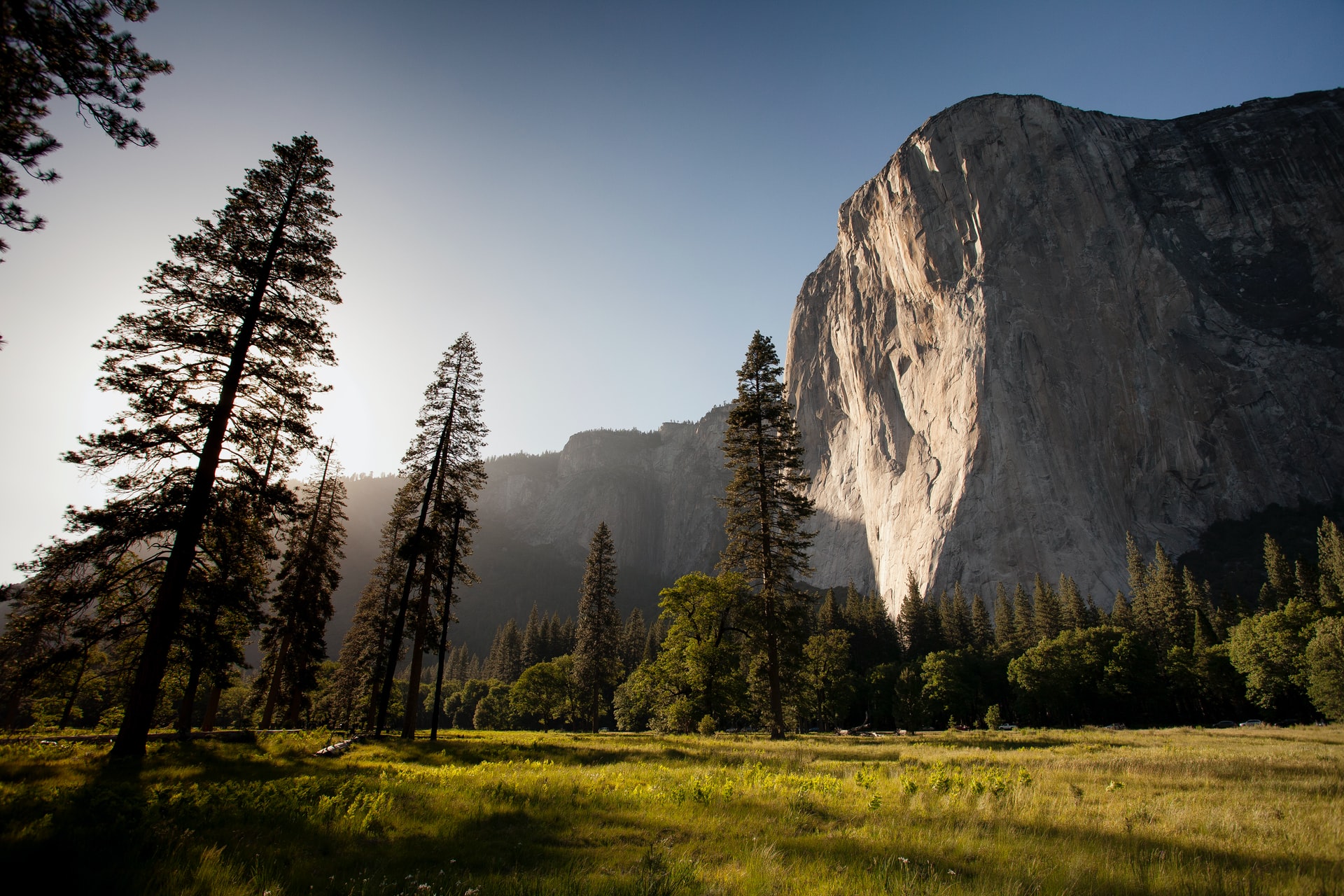 Along the way, you'll pass Dead Giant Tunnel Tree in Tuolumne Grove. There are a handful of awesome trails in this area that you should stop and explore the giant Sequoias that live here.
Just past the grove is the short trail to Bridalveil Fall. It is a relatively easy uphill walk that is only about a half mile round trip. This 620-foot waterfall runs year-round, but is most powerful in the springtime when snow is melting.
After leaving the Fall, head to Valley View and Tunnel View where you can gaze upon the magnificent El Capitan. This massive chunk of granite rises more than 3,000 feet above the valley floor.
12:30 AM – Park in Yosemite Valley & Lunch
Once you reach the Valley, find a place to park your vehicle near the Lodge. We are going to use the free Valley Shuttle to get around the park from here on out.
However, before you jump on the bus, grab a bite to eat at one of the 12 grills, bakeries, cafés or dining spots within the valley. If the weather is nice, grab some food to go, and sit at the El Capitan Picnic Area.
1:30 PM – Board Shuttle "Route 1" to Yosemite Falls
Take the shuttle to Stop C. The trail to Upper Yosemite Falls is a very difficult hike that can take upwards of 6 hours. But for this short day trip, instead walk to the Lower Yosemite Fall via an easy 1.1 mile round trip trail. You can see the Upper Falls from this trail, but without the strenuous hike.
2:30 PM – Shuttle to Yosemite Village, Transfer to "Route 2"
Route 2 of the free shuttle system will take you deeper into the park towards Half Dome. You'll want to get off the bus at Stop 2.
3:00 PM – Hike Curry Village Trails
Curry (formerly Half Dome) Village sits in an incredible location just below Half Dome and Glacier Point and is a unique and scenic place for families visiting Yosemite National Park.
Half Dome is about 21 miles away via an extremely difficult trail that you have no time for. However, there are a few others that you would have time to do, including the Mist Trail (7 miles round trip) and the Glacier Point Trail (8 miles round trip). The latter will allow you to catch a glimpse of Half Dome.
4:40 PM – Jump the Shuttle Back to Yosemite Valley
At this point, we've filled our day pretty good. We saw the most popular waterfalls in the park, El Capitan as well as a fleeting glimpse of Half Dome. It's now time to begin our trek home. Thake the shuttle system back to where you parked.
5:30 PM – Back to San Francisco (or where ever you came from)
If you came from San Francisco, then you have about a 3.5 hour drive ahead of you. This means you'll get back into the city, best case scenario, by 9 PM.