All Death Valley National Park Entrance Signs
Death Valley National Park has 6 main (read: paved) entrance points, with 4 on the eastern side of the park, and 2 on the west. Of these main entrances, only one (CA-178 from Shoshone, CA) doesn't have an entrance sign.
There are also a handful of other dirt roads leading into the park, including Wildrose Canyon Road, Harry Wade Road, Titus Canyon Road, Death Valley/Big Pine Road, and Saline Valley Road. None of these dirt roads have entrance signs.
The main east-west road through the park is CA Highway 190, which has entrance signs on either side of it. The main north-south roads in the park are North Highway and Badwater Road (CA 178).
GPS Navigation to remote locations like Death Valley National Park are notoriously unreliable. So while we provide links to Google Map locations in our list below, travelers should always carry up-to-date road maps that can be picked up at both visitor centers inside. The Furnace Creek Visitor Center is open every day of the year, including holidays, and is the hub for all things Death Valley.
Map of All Death Valley Entrance Signs
As for the entrance signs, they all just about look the same. There are small differences in the ground around the signs, or the way the words are affixed to it, but overall, every entrance sign is virtually indistinguishable from each other.
(North, NV-267) Scotty's Castle Road Entrance Sign
Address: Scotty's Castle Rd, Goldfield, NV 89013
GPS Coordinates: 37.059981, -117.286017
I couldn't get a picture of the entrance sign along Scotty's Castle Road. This entrance into the park has been closed since an October 2015 flood. A year's worth of rain (2.75 inches) fell within five hours, causing a flash flood that washed away sections of the road and park. This entrance is unlikely to reopen before the fall of 2024 according to the NPS.
(Northeast, NV-374) Beatty, NV Entrance Sign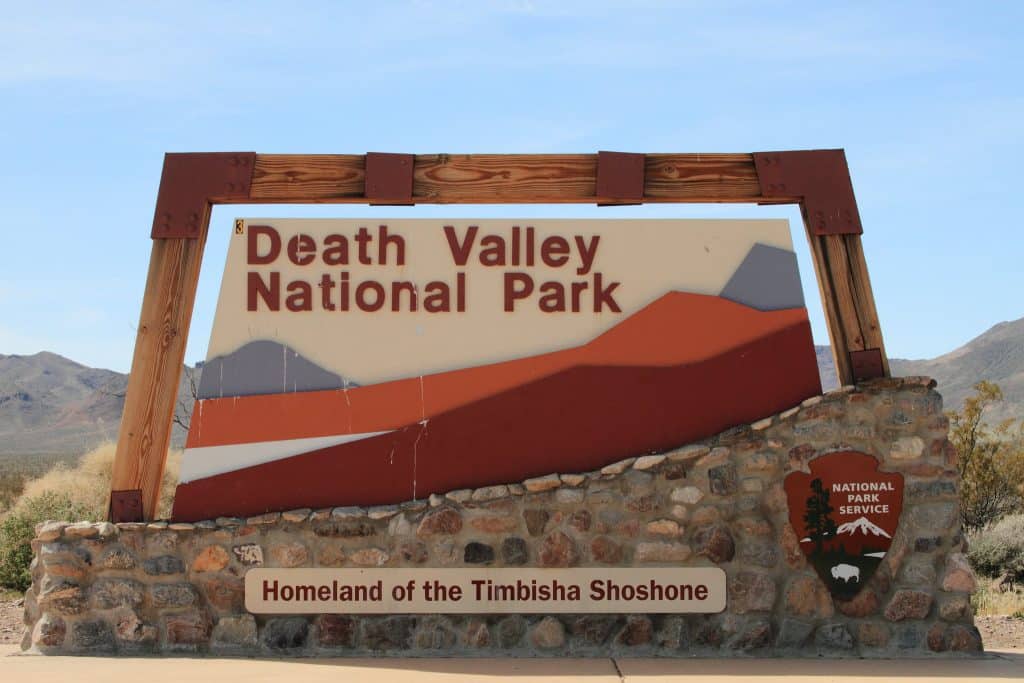 Address: NV-374, Nevada
GPS Coordinates: 36.831371, -116.881485
This entrance is along NV-374, which turns into Daylight Pass Road once it crosses the Nevada-California border. People visiting from northern Nevada would likely use this entrance.
(East, CA-190) Death Valley Junction Entrance Sign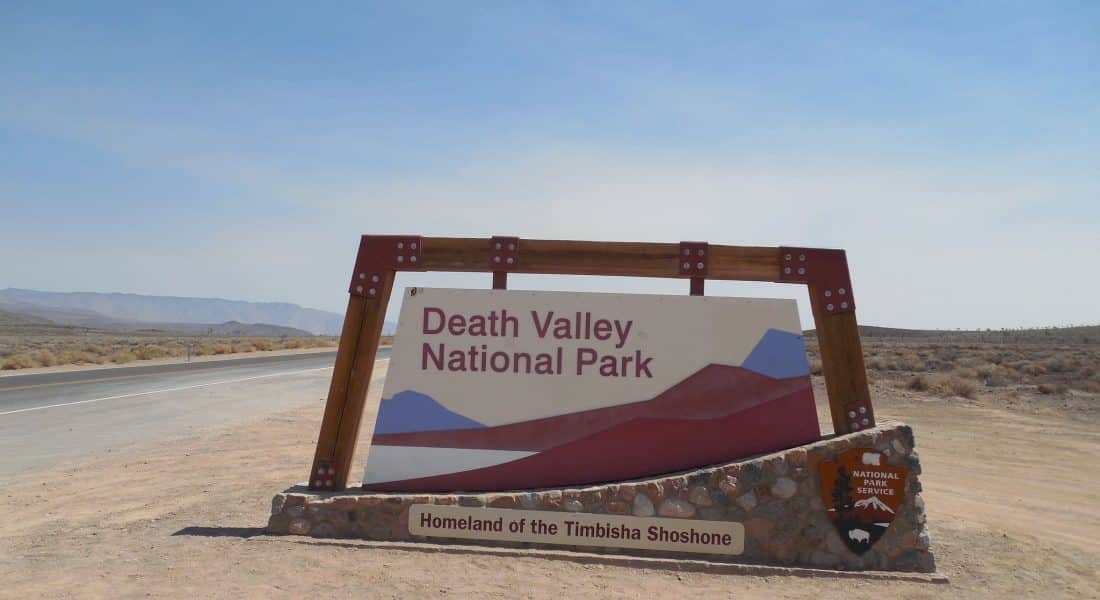 Address: CA-190, California 92328
GPS Coordinates: 36.375377, -116.685091
Death Valley Junction is the main entrance to the park. It is only 13 miles from the Furnace Creek Visitor Center, and the entrance point for those making the trip from Las Vegas.
(Southwest) Panamint Valley Road Entrance Sign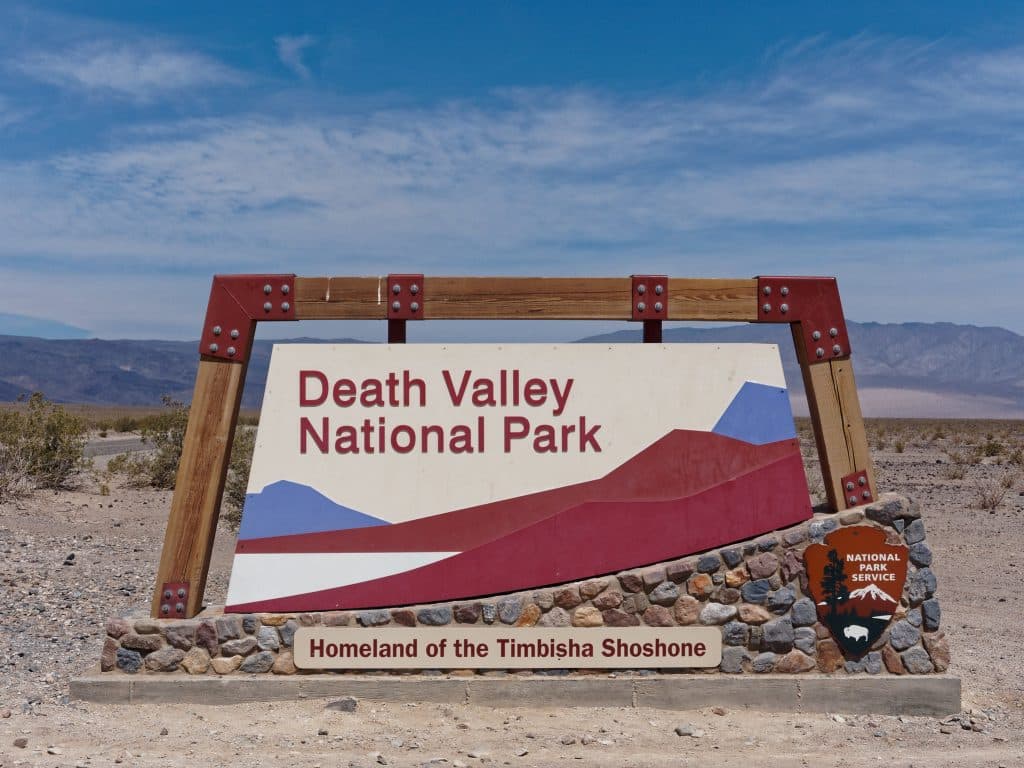 Address: Panamint Valley Rd, California
GPS Coordinates: 36.327135, -117.413389
The Panamint Valley Road sign is a stretch of desolate road coming from the south. This is the entrance more than likely used by those coming from the Los Angeles or San Diego areas.
(West, CA-190) Olancha, CA Entrance Sign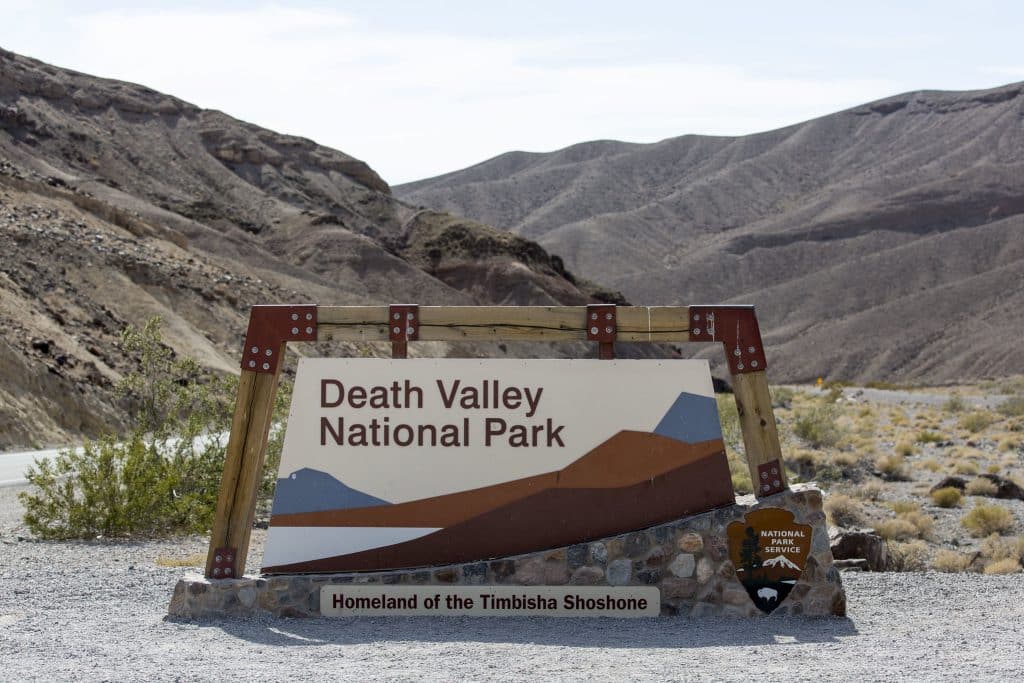 Address: CA-190, Darwin, CA 93522
GPS Coordinates: 36.372934, -117.610303
If you are visiting Death Valley from Sequoia National Park, you would likely find yourself entering via the Olancha entrance point.