Viewing Lime Point Historic Lighthouse at the Golden Gate NRA
Near the north anchorage of the Golden Gate Bridge sits the Lime Point Lighthouse. The lighthouse on this rocky, narrow and steep cliff was built in 1883 – 54 years before the Golden Gate Bridge was built – for fog-bell signalling. The rocky spur that the lighthouse now sits on is extremely narrow: 20 feet wide, and 100 feet long.
The lighthouse didn't have a lantern until it was installed in 1900. The purpose of the lighthouse was to warn ships of the rocky cliffs when the frequent heavy fog enveloped the bay.
During its operation, Lime Point consisted of the fog signal building, a coal shed, a water tank and a three-story keeper's quarters. In 1960, the ship India Bear crashed into the lighthouse due to heavy fog. After sustaining some damage in the wreck, the lighthouse was automated the next year, at which point all the other structures except for the fog signal building were razed.
Viewing the Lime Point Historic Lighthouse
Physical Address: Moore Rd, Sausalito, CA
Contrary to what I thought before trying to visit Lime Point, it is not available for tours or other up-close visits. So while the lighthouse is listed as a valid place on the map above, it is not a publicly accessible structure. The gravel road down to the lighthouse is blocked with a fence labeled with a "NO TRESPASSING" sign.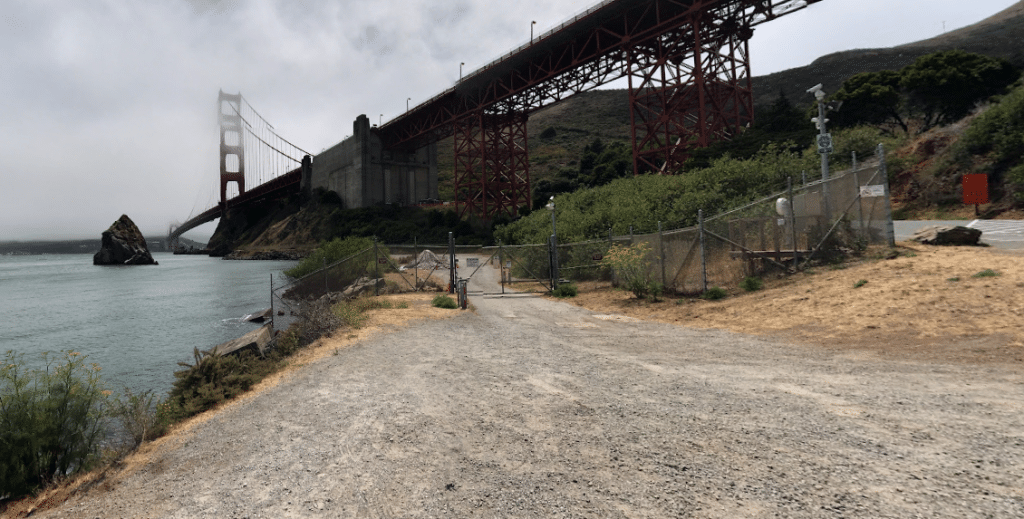 If you want to see this historic structure, you'll need to view it from a few specific viewpoints.
From the Access Road to the Lighthouse
While the entrance to the lighthouse is blocked off, you can still see it from the pulloff along Moore Road. There are a few other vantage points nearby, including Moore Road Pier and the Golden Gate Bridge Viewpoint at Battery Yates.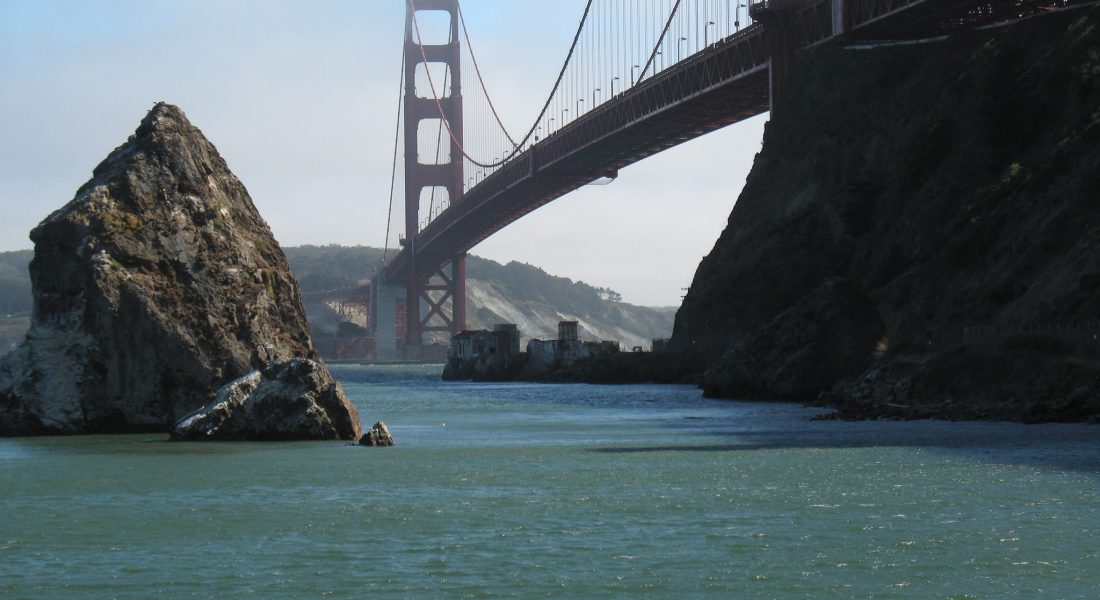 From the Walkway on the Golden Gate Bridge
From the northern H. Dana Bowers Rest Area & Vista Point, the lighthouse is about a 0.6-mile walk onto the bridge. If you are coming from the more popular southern end of the bridge, it is around a 1.3-mile walk.
Whichever direction you come from, the lighthouse will be directly below the bridge, and easily seen.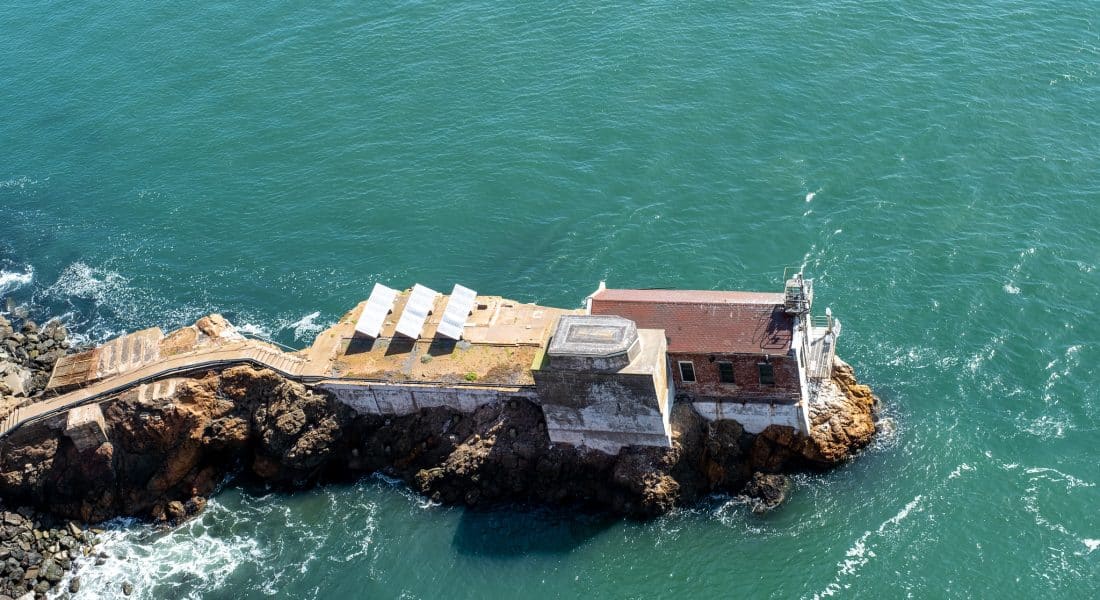 From Fort Point National Historic Site
This will be the most difficult viewing of the Lime Point Lighthouse. Sitting about 0.8-miles away, the Fort Point Historic Site is situated directly across the bay from Lime Point.