The Disappearing White Sand at Magic Sands Beach Park
Magic Sands Beach Park, also known as "Laʻaloa Bay Beach" or "White Sands Beach", the official name is the Laʻaloa Beach County Park is a popular beach destination on the Big Island of Hawaii. Situated beside Alii Drive in south Kailua-Kona is a beautiful and picturesque beach known for its unique sand, which has a tendency to vanish during certain weather conditions. Its shores are framed with coconut palms and lava rocks, while just beyond sits large condominium rentals.
The beach gets its name "Magic Sands" due to the phenomenon where the sand seemingly disappears during high surf. When large waves roll in, the sand is temporarily pulled out into the ocean, leaving behind a rocky shoreline. However, as the waves recede, the sand returns magically, replenishing the beach. This unique characteristic of the beach makes it a fascinating and ever-changing natural wonder to see for yourself. Here are some photographs from the same angle that simply do not do it justice: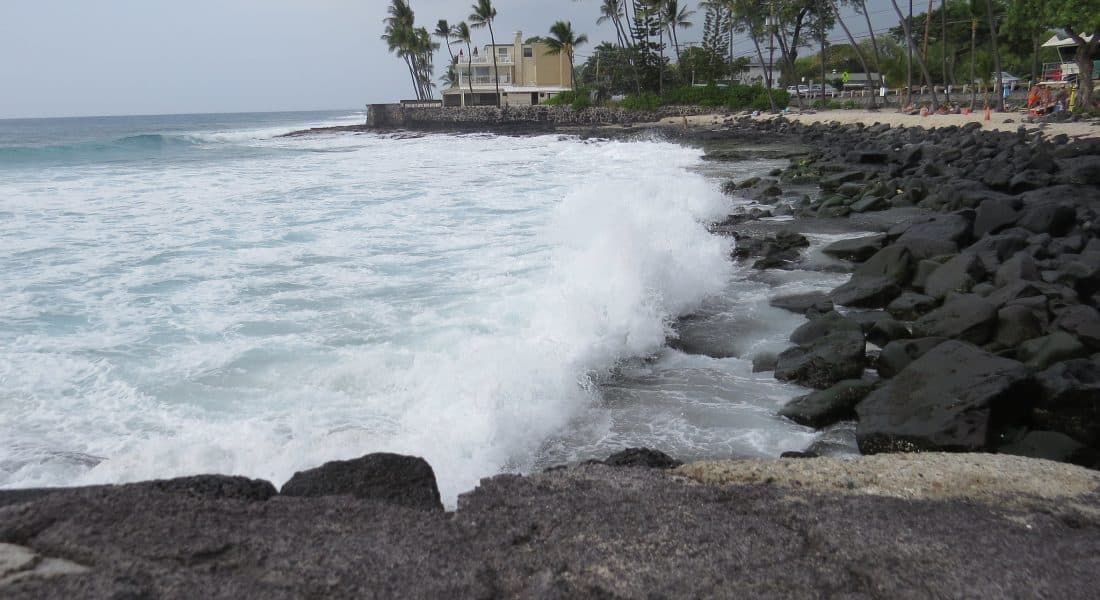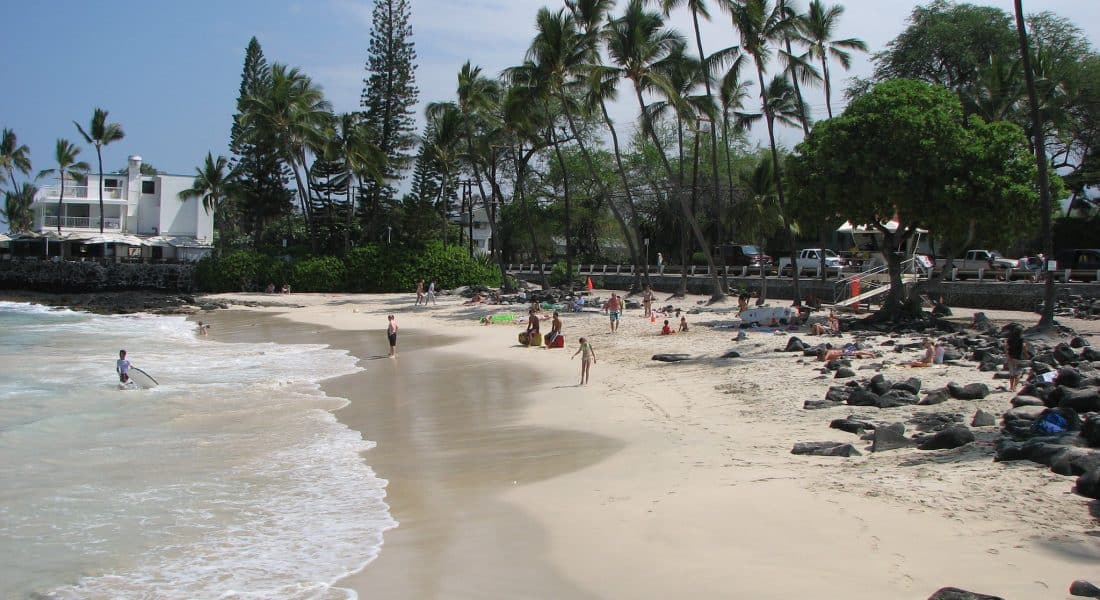 Getting to Magic Sands Beach
Physical Address: Ali'i Drive, Kailua-Kona, HI 96740
Magic Sands Beach Park is located on the western side of the Big Island. That put it on the opposite side of the Hilo Airport (ITO), but only 20 minutes from the Kona Airport (KOA). Unfortunately, Magic Sands Beach is about 2 hours from the Hawaii Volcanoes National Park visitor center.
If you are looking to make a day out of visiting this beach and other National Park locations, here are some great places to add to your itinerary:
Captain James Cook Monument (15 min) – A white pillar marking the spot where Capt. Cook (a British explorer) was killed in 1779. It is reachable via hike or boat ride.
Pu'uhonua O Honaunau National Historical Park (30 min) – This 180-acre national historic park was once the home of royal grounds and a place of refuge for ancient Hawaiian lawbreakers.
Various state parks and preserves: Kahalu'u Beach Park (3 min), HonuaʻUla Forest Reserve (20 min), Pu'u Wa'awa'a Forest Reserve (33 min), Shoreline Park (20 min), and many others.