The Grand Canyon's Forgotten Viewpoint: Little Colorado River Overlook

The Little Colorado River Gorge is a specific canyon located in the Grand Canyon, which itself is in northeastern Arizona. It is cut by the Little Colorado River where it merges with the larger (and more powerful) Colorado River.
The gorge cuts through the Colorado Plateau, exposing layers of sedimentary rocks that provide valuable insights into the region's geologic history. The erosion of these rocks over millions of years has created the stunning gorge visible today.
The Little Colorado River itself is characterized by its milky blue-green waters, caused by high concentrations of dissolved travertine and limestone particles. These sediments give the river a unique and vibrant color, which contrasts beautifully with the surrounding red and orange rock formations.
There are two overlooks that are called "Little Colorado River Overlook". Both are along Highway 64 – otherwise known as Desert View Road – separated by a little less than 6 miles. Both of these overlooks are outside the official boundary of the Grand Canyon National Park, and instead within the Little Colorado River Navajo Tribal Park.
Tribal Park Fees
Stopping at either overlook requires a fee, as per the Navajo Tribal Park. Currently, the price is $8 per person, and the overlooks are open Monday-Friday 8am to 5pm.
Each overlook is only a short distance from its respective parking lot. Both overlooks have blue metal railings that allow you to get as close to the gorge's edge while still feeling safe.
For more information on these overlooks or the other Navajo Tribal Parks, you can visit the Navajo Park and Recreation Visitor Center, located at the corner of highways 89 and 64.
First Overlook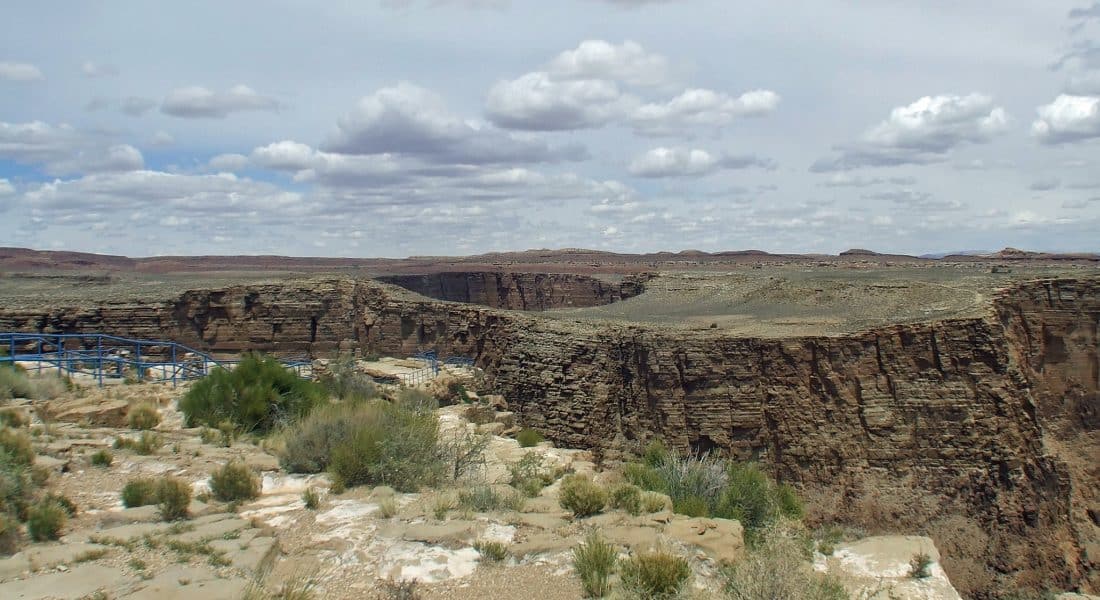 Address: Rd 6140, Cameron, AZ 86020
GPS Coordinates: 35.939939, -111.650207
The first overlook is 13.5 miles east from the western entrance of the Grand Canyon NP.
Second Overlook
Address: Desert View Road, Cameron, AZ 86020
GPS Coordinates: 35.916119, -111.564547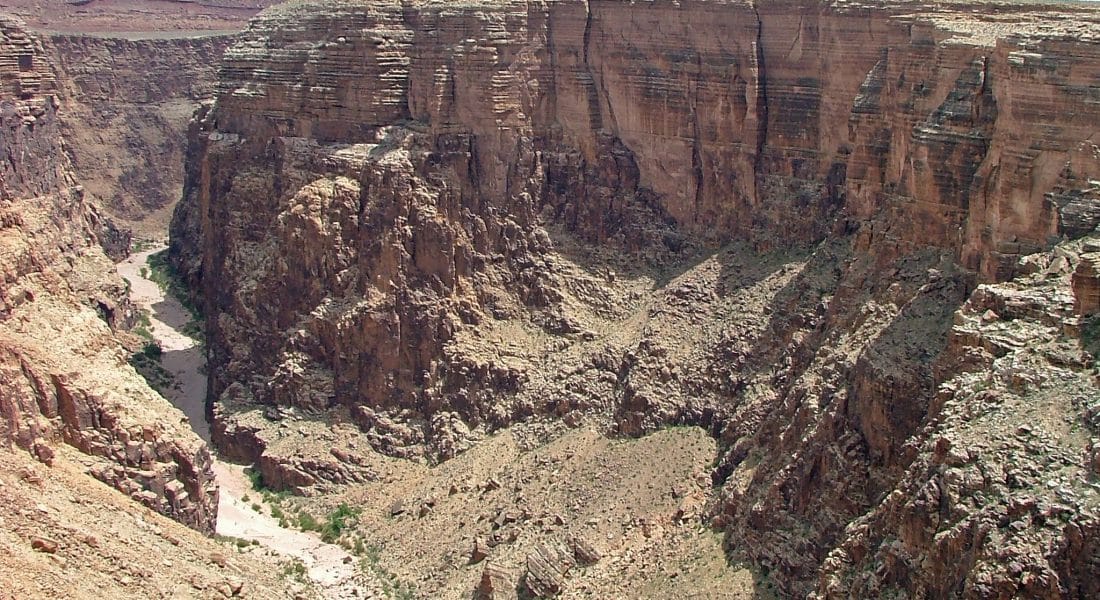 6 miles east along AZ-64 is the second overlook. This is my preferred overlook as the views are a little more dramatic.