Crater Lake, Redwoods to Golden Gate Bridge

| | | | |
| --- | --- | --- | --- |
| Parks: 3 | Miles: 720 | Days: 9 | Hours: 12 |
This trip is a beautiful drive from the middle of Oregon down California's Pacific coastline with stops at Crater Lake and Redwood National Parks. It all wraps up with a return-home flight out of San Francisco.
This trip has a total drive time of just under 13 hours that covers almost 720 miles. We were able to easily see everything we wanted to within 9 days, but you can easily tack on an extra day at each stop. There is so much to do at all these places!
Itinerary Notes
You could easily swap this trip and fly into San Francisco and out of Eugene. We decided on this route because the flights were actually cheaper this direction. In this case, the trip would be from the Golden Gate Bridge, to the Redwoods to Crater Lake.
If visiting the Golden Gate Bridge is not something you'd care to do, then you can swap the Sacramento airport with San Francisco. Sacramento has a much smaller airport than SF, but it is about 50 miles closer to the Redwoods.
All of our lodging was found via Airbnb, which we have found to have better prices than hotels or resorts for the number of people we have in our family (2 adults, 3 teens). By using Airbnb, we were able to rent out full homes with multiple bedrooms and bathrooms that would have been impossible at a hotel.
We used Budget Car Rental and rented a Ford Excursion that we planned to drop off when we got to the San Fran airport. This was the perfect size of truck for our size of family. We could have probably gotten away with a Chevy Tahoe or similar, but the inconvenience wasn't worth the $150 it was going to save us.
Arrival
Day 1
Eugene, OR
We decided to fly into Eugene, Oregon to begin our trip. We briefly considered Portland International (PDX) – which is about 2 hours or 116 miles (186 km) north of Eugene – but that was only because of our relative unfamiliarity of the area. Eugene is the third most populous city in Oregon, behind Portland and Salem, and was situated in a perfect area to begin our trip.
We like to only fly into larger international airports to ensure that we aren't skipping out on any sightseeing drives that a small regional airport would have taken us past. (That, and it is simply easier to find flights in and out of them!) However, if your goal is to fly in as close as possible, then look at flights into Rogue Valley International-Medford Airport (MFR).
Once landed, grab your rental car and get on the road. This leg of the trip is pretty straightforward. You basically have to follow OR-58 and US-97 S until you reach the next destination.
Drive
Driving
The next location is 157 miles away (~3 hours).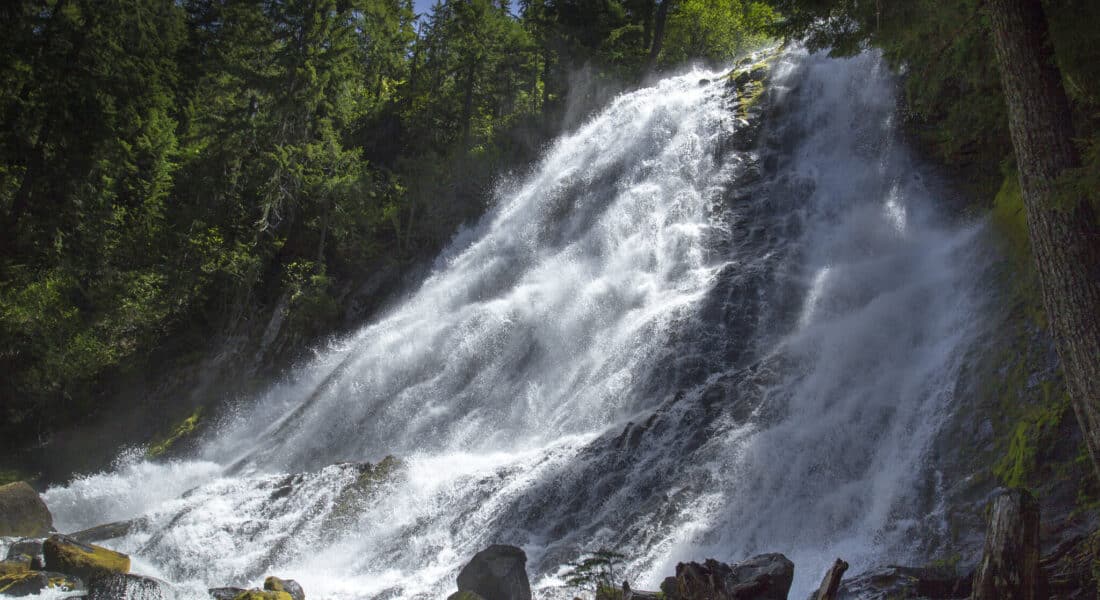 Along the drive, consider stopping about halfway to stretch your legs at the Salt Creek Picnic Area in Crescent, OR. If you have the time and willpower to explore something a bit more challenging, check out Diamond Creek Falls (pictured above), which is in the same area, but a bit of a harder hike. These falls are amazing to behold, and will only set the stage for what you are about to see later in your trip.
Destination
Days 2-5
Crater Lake National Park
Chiloquin, OR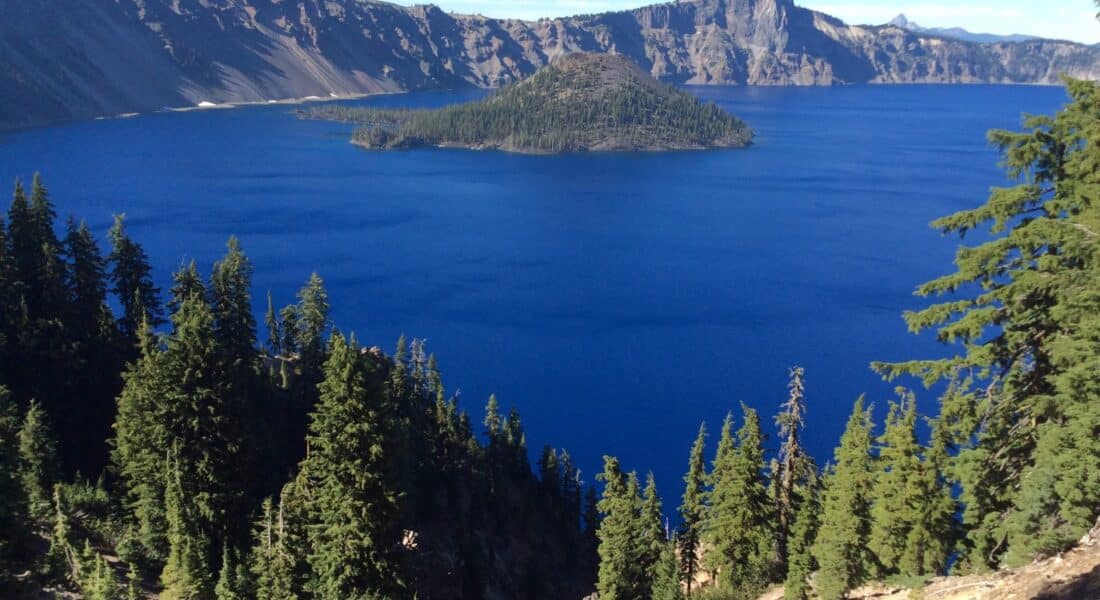 Crater Lake National Park is located high in the Cascade Mountains of southern Oregon. Summer weekends in May-September are peak season, when the loop drive around the lake clogs with traffic. The Rim Drive that surrounds the lake is only open from June(ish) until the first big snowfall. In 2022, the West Rim Drive didn't open until June 12th.
Lodging
We decided to stay in Chiloquin, OR for the duration of our time at Crater Lake NP. There were a couple hotels further south, but we decided to rent out a full house on Airbnb. Surprisingly, there were a good bit of Airbnb's in the area to choose from. However, there is not much more here. There are only convince stores and small roadside food vendors in Chiloquin. It's close to the park, but that is about all it has.
Crater Lake National Park is about a 20-mile drive north from Chiloquin.
If you are having any trouble finding lodging in Chiloquin (or need more amenities) , consider Klamath Falls, which is about another 30 minutes south of where we stayed.
If you want lodging inside the park, you may have some trouble finding any availability during the busy summer season. All in-park lodging is on the south rim of the lake. Crater Lake Lodge is the most popular stay, but the Cabins at Mazama Village also offer nights, however these are bare-bones and do not come with any extra amenities like A/C or TVs. There are a handful of campgrounds in this area as well.
Visiting the Park
There are two main visitor centers in Crater National Park: Rim Village and Steel. If you only have one day to visit the park, check out the 33-mile Rim Drive, which circles the entire lake. There are various lookout points such as Sun Notch and Sinnott Memorial Overlook that are perfect to get an awesome view.
The northern Steel entrance and the rim drive is closed in the winter. It usually opens up late-May to mid-June, so be prepared for closures if you come during the off season.
Watchman Peak is one trail that you definitely have to see. It's about 1.6 miles round-trip and is considered moderately hard with a 420 ft. (128 m) elevation change… but the views are absolutely worth it. Park rangers also often lead sunset hikes up to the peak in the summer time.
Other Attractions
We have kids, so we wanted to do some activities other than hiking that would keep the kids entertained. Crater Lake Zipline was on our list, but we decided to forgo it for another zipline attraction in the Redwoods. Oregon Caves National Monument and Upper Klamath National Wildlife Refuge offer their own unique views without the hordes of traffic the National Park usually experiences in the busy seasons.
Also, an hour and a half south of Chiloquin is Lava Beds National Monument, where there are over 700 caves – or "lava tubes" – underground that you can explore all by yourself. It is in a very secluded area, so you won't come across too many people here no matter what time you visit.
Drive
Driving
The next location is 266 miles away (~5 hours).
On the way towards the Redwoods, it may be best to stop in Medford, OR for a bite to eat (we went to a local brewery). I would have loved to see the Pacific Coast Ranges, but the roads were shut down due to recent wildfires. Going through these ranges would have added over an hour to the already-long trip, so maybe it was best we didn't see them.
We took advantage of this leg of the trip to drive the Howland Hill road through Jedediah Smith Redwoods State Park. This ~6-mile path (barely called a road in some places) was easy enough to drive with our Suburban (big SUV), but we saw plenty of others driving smaller vehicles when we visited in June. The weather for us was quite rainy, but the drive was amazing, and something we would do again in a heartbeat.
Destination
Days 5-8
Redwood National & State Parks
Arcata, CA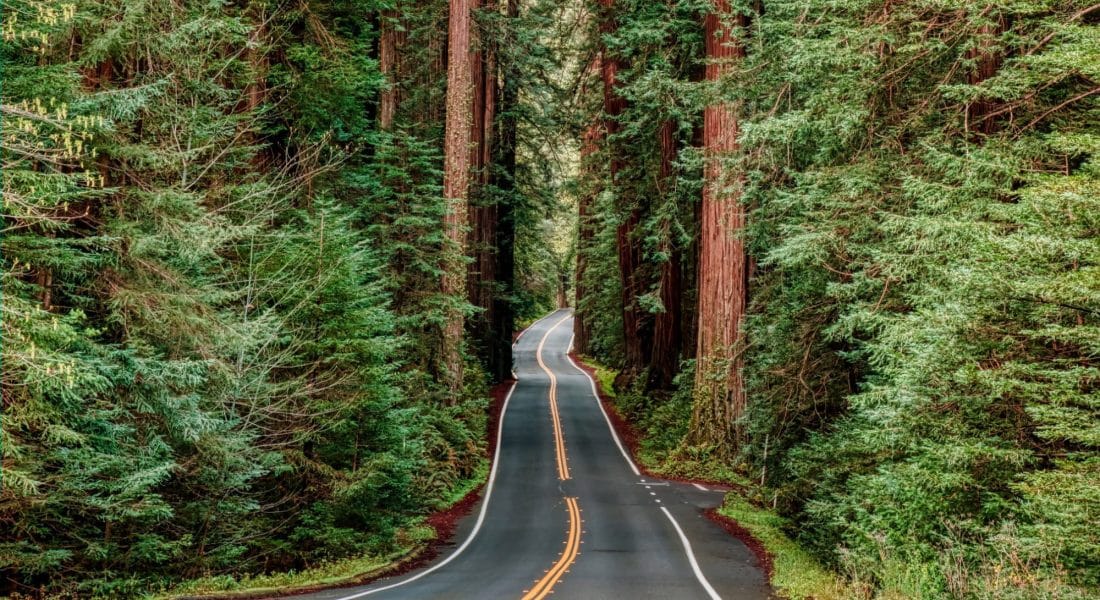 The Redwood National and State Parks line 40 miles (64 km) of the upper Pacific coast of California. Along US 101, there are clusters of national and state parks that make up the area. In addition to the National Park, three state parks are included in this Northern California wilderness: Prairie Creek Redwoods, Del Norte Coast Redwoods, and Jedediah Smith Redwoods. While the Redwoods NP is free to get in, most of the state parks have a stated $8 entrance fee, but we didnt come across any places that required it.
Lodging
There was some debate as to where to stay on this leg of the trip. There are plenty of suitable towns to stay in, from Crescent City, Klamath, Trinidad, Orick and McKinleyville to the north, to Eureka to the south. Ultimately, we decided on beautiful Arcata, CA. It seemed pretty central to a lot of the places we wanted to visit while there, and being one of the more southern options, made our final section of the trip a bit more manageable.
There are no campgrounds or lodging within the Redwoods National Park, so finding your own room & board around any of the towns we listed above will be your best bet.
Visiting the Parks
There is just so much to do here. We basically spent the day coming down from Oregon visiting the upper parts of the parks. This included stopping at the Hiouchi Visitor Center in Jedediah State Park. Within this park is the Stout Memorial Grove, home to some of the biggest and oldest trees on the North Coast. On the way out, we drove the Newton Drury Scenic Parkway, which cuts through Prairie Creek State Park.
The next day was checking out the Redwood National Forest near Orick. Stop by the Thomas H. Kuchel Visitor Center to get maps and a good handle on where else to visit. We hiked the Lady Bird Johnson Loop and Trillium Falls (pass needed) trails. There seem to be endless trails here, so if it's the height of summer, the crowds will surely be spread out.
Our final day included a tree walk at Redwood Sky Walk at Sequoia Park Zoo and Trinidad State Beach.
Drive
Driving
The next location is 277 miles away (~4.5 hours).
The next day we were set to leave and head south to San Francisco. This was a 5 hour drive that took us right past our southern-most Redwoods related attraction: the Avenue of the Giants located inside Humboldt State Park. This 31-mile side road runs parallel to US 101 and maybe an hour to the trip, but it was completely worth it.
While driving this route, we stopped and hiked the Drury-Chaney Trail in the north, and the Founders Grove to the south. Both of these trails are short and easy walks and will take you past some of the largest trees you've ever seen.
Must See
Golden Gate Bridge
Golden Gate National Recreation Area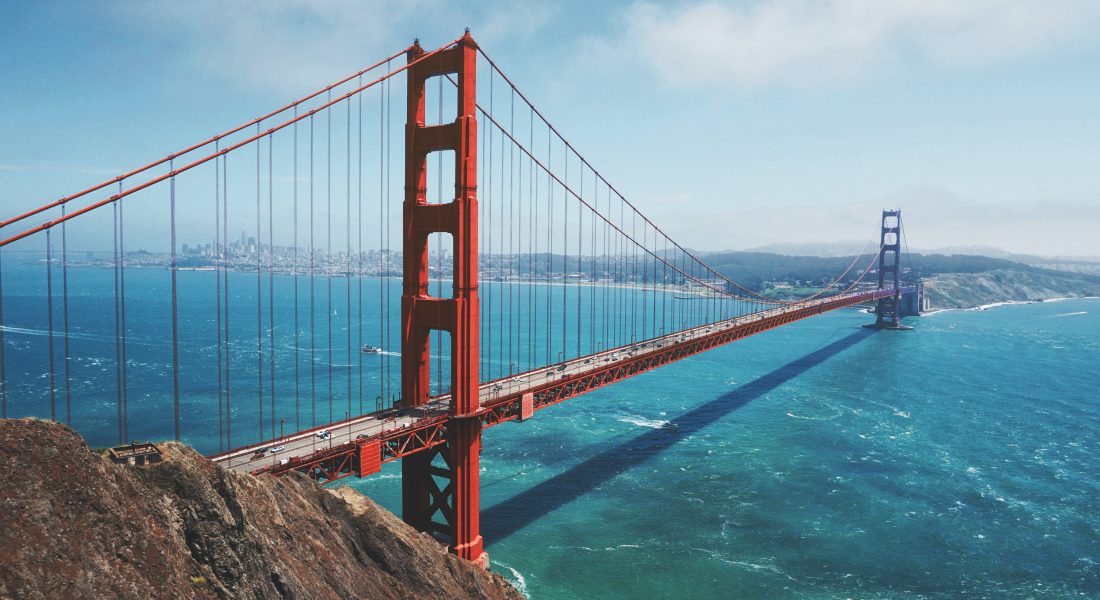 Stretched across 80,000 acres north and south of the Golden Gate Bridge, the Golden Gate National Recreation Area is a cluster of parks also constitutes one of the world's largest national parks within an urban setting.
San Francisco also has amazingly stable (and cool) weather. It's almost always within the 55-70°F range during the day, so be prepared for a cool stop and dress accordingly. When we visited, the winds were howling, which they apparently do every day.
The National Recreation area is quite large, so there are a lot of places to get pictures and unique sights of the bridge. The most popular hikes with vistas of the bridge are the Slacker Ridge Trail and Battery East Trail. Both are less than a mile round-trip, with the Battery East trail being the easier of the two.
Drive
Driving
The next location is 20 miles away (~.5 hours).
Continue onward towards San Francisco. The airport is only about a half hour south of here along US 101/1.
Departure
Day 9
San Francisco, CA
We decided to stay the night in San Francisco before the flight back home. As mentioned above, you could fly home via Sacramento instead if you don't want to visit the Golden Gate Bridge. You'll save about 50 miles on the trip, but the airport there is a bit smaller.
You could easily extend this part of your trip by a day or two. We wish we had more time at the Golden Gate Bridge, and really wanted to explore parts of historic downtown San Francisco as well.
Instead, we flew back home out of San Francisco International Airport (SFO). It was a long trip, but one we will never forget!