East Coast History Tour: Philly, Baltimore to Washington, DC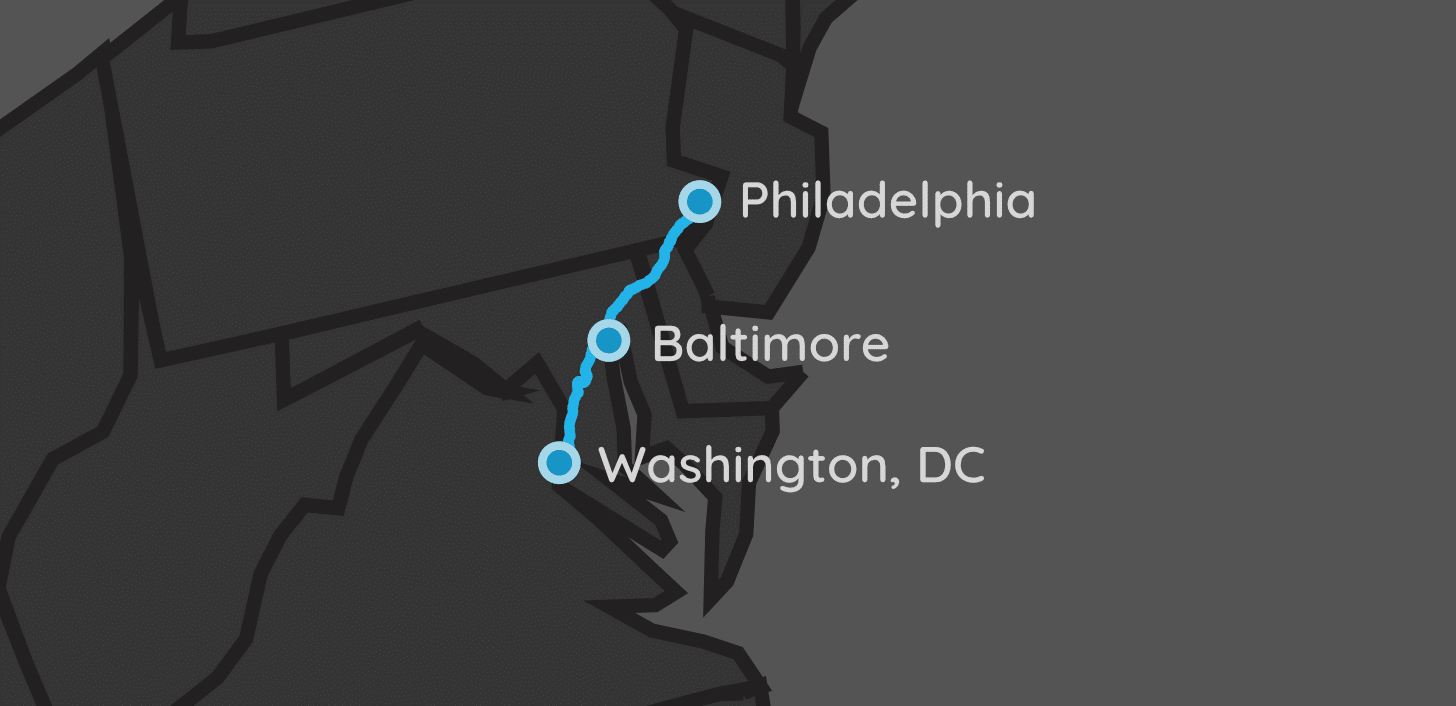 | | | | |
| --- | --- | --- | --- |
| Parks: 4 | Miles: 145 | Days: 7 | Hours: 4 |
This road trip centers around three cities, pivotal to the birth and beginnings of the United States as a country. And while this trip allows you to visit at least 4 different National Park Service sites, this is the first trip we've ever created that does NOT include a National Park. It feels a bit weird.
We begin in Philadelphia, where the U.S. Constitution was drafted in 1787 and a city that served as the nation's capital for a decade starting in 1774. Here, we visit Independence Hall and the Liberty Bell, both remnants of the start of our country.
Next, we head to Baltimore, Maryland where the country moved its capital when the British were coming for Philly. In Baltimore, we visit the famed Inner Harbor and Fort McHenry, where the country was defended during the Battle of Baltimore on September 13-14, 1814. This battle inspired Francis Scott Key to write the words that became the U.S. national anthem.
Finally, we end in Washington, DC, our nation's current capital for over 220 years. The total driving distance comes out to about 145 miles.
Itinerary Notes
This trip can easily be reversed to fly into Washington, DC, and out of Philadelphia. The itinerary could then just be followed backwards.
Alternatives to this trip would be to add New York City to the trip before Philly. The two cities are about 2 hours apart, and you could easily find a million things to do in the Big Apple.
There are two airports in DC. Reagan (DCA) and Dulles (IAD). For this trip, we chose Reagan due to its closer proximity to DC's center. However, you can use this as an option to maybe find a cheaper flight.
Don't forget to book your rental vehicle ahead of time! I like to do it at the same time as purchasing my flight tickets. Just showing up on the day of your arrival and hoping the rental companies have inventory is a risky bet. This is doubly true if your family would need a full size SUV to transport everyone around in.
Arrival
Days 1-2
Philadelphia, PA
As mentioned above, we decided to fly into Philadelphia to start off this road trip. You could alternatively start off in New York City to add another East Coast city to the trip. However, if you do that, you'd need to tack on about 2-3 extra days.
Must See
Independence Hall & The Liberty Bell
Philadelphia, PA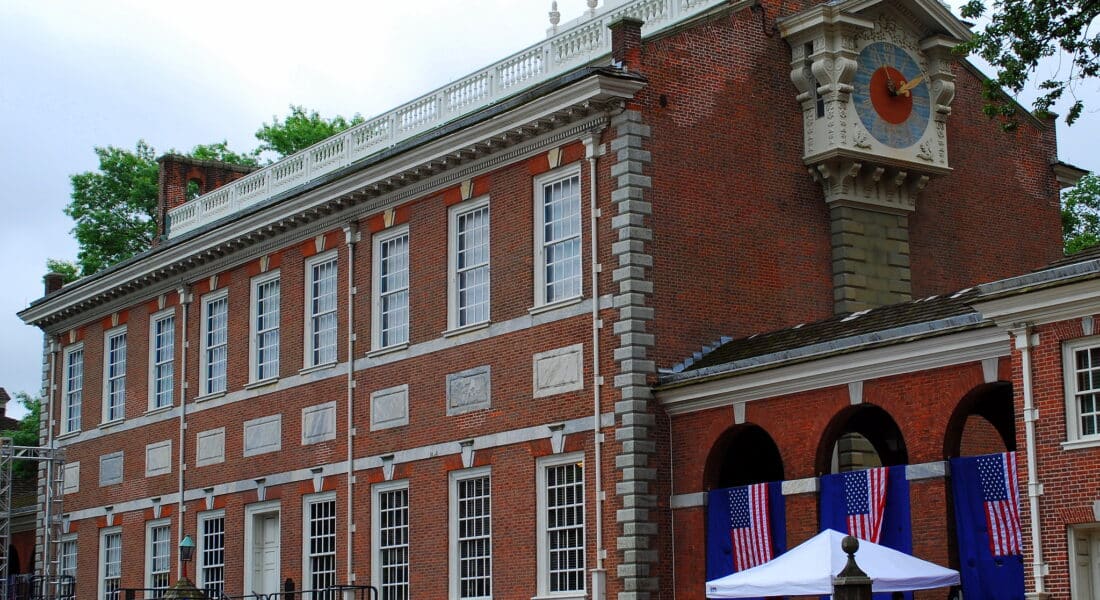 Philadelphia, PA was our nation's first capital, and that history is on display inside Independence Hall. Independence Hall is a historic building in downtown Philadelphia, in which both the United States Declaration of Independence and the United States Constitution were debated and adopted by America's Founding Fathers in 1776. The Hall is open daily, from 9am to 5pm, and entrance is by tour only. Timed entry tickets are required from March through December.
Across the street is the Liberty Bell Center. When visiting, allow time to view the exhibits, see the film, and gaze upon the famous cracked bell. No tickets are required to enter, and the center's hours vary seasonally.
Drive
Driving
The next location is 100 miles away (~2 hours).
This 100-mile drive from Philly to Baltimore can take anywhere from 1.5 – 2.5 hours, depending on the time of day and day of week. The Baltimore beltway can get quite congested during rush hour.
Destination
Days 2-4
Baltimore, MD
We suggest staying near the Inner Harbor while in Baltimore. There are a good number of restaurants and other activities available down there, especially in the spring and summer months.
The seafood in the Inner Harbor is some of the best in the Northeast.
Must See
Fort McHenry National Monument
Baltimore, MD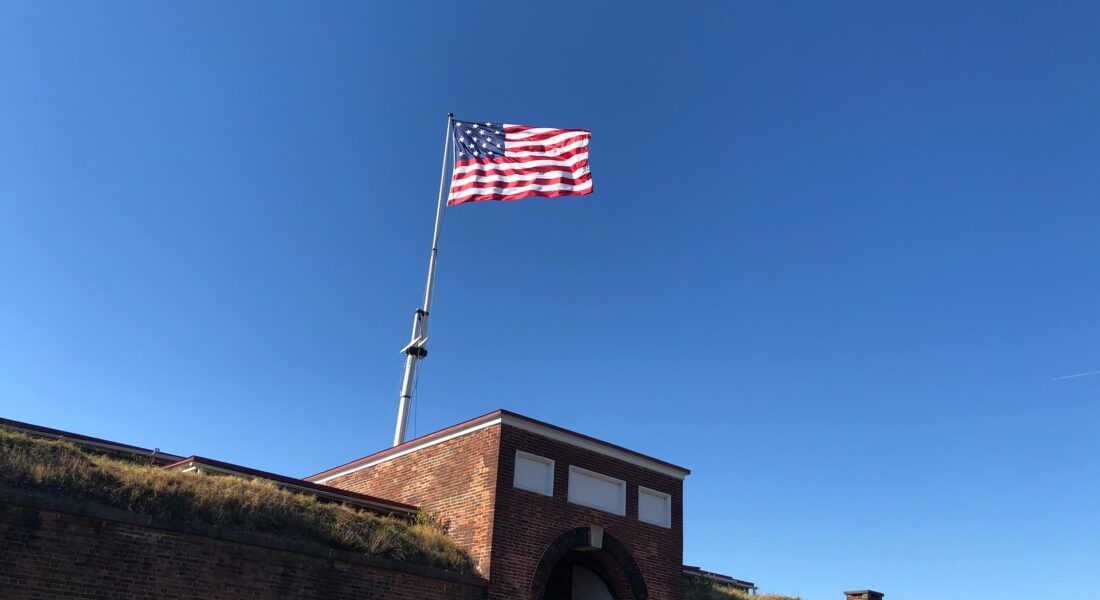 The valiant defense of Fort McHenry during the Battle of Baltimore on September 13-14, 1814 inspired Francis Scott Key to write the words that became the U.S. national anthem.
The park's historic Star Fort is open daily, 9:00AM – 4:45PM. Adult tickets to visit the fort are $15, and are valid for 7 days. Children under 15 are free. The park's grounds and parking lot are open daily for recreational visitors for free. Park gates open at 9:00AM and close at 5:00PM.
Drive
Driving
The next location is 41 miles away (~1 hours).
After leaving Baltimore, head west towards its sister city, and our nation's capital: Washington DC. Use the same caution when making this drive as well with regard to traffic. Rush hour around both cities can get quite heavy, and can easily double what would normally be a 1-hour drive. The driving distance will be about 41 miles.
Must See
Washington Monument
Washington, DC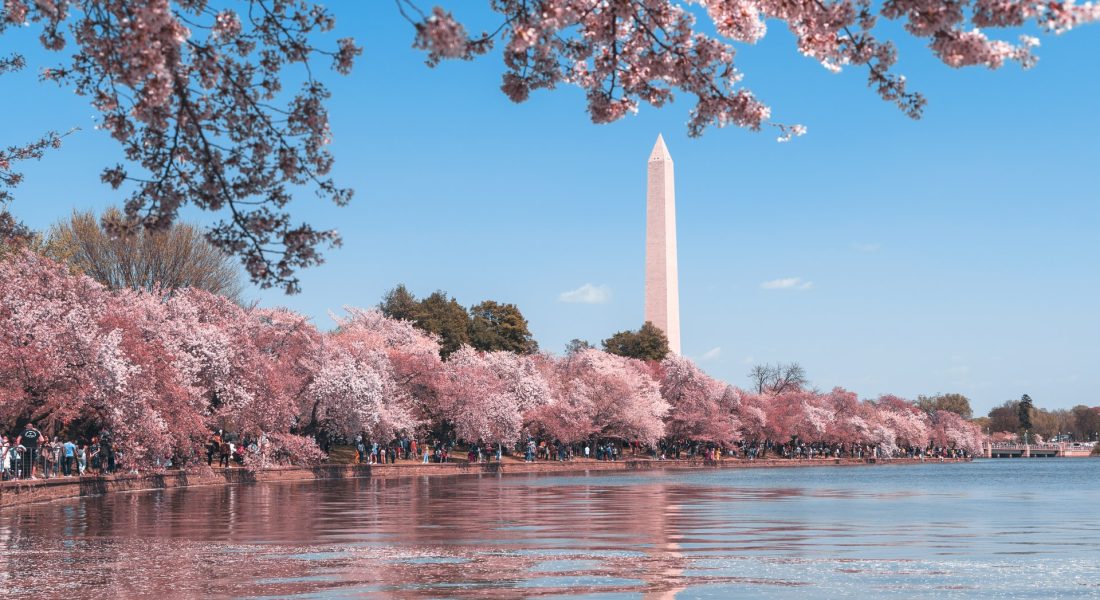 There are so many historical sites within Washington, DC, that it will be impossible to see them all within one day, but you can certainly hit the most notable ones.
The area between the US Capitol Building and the Lincoln Memorial is call the National Mall. All three spots are must-see locations for anyone visiting Washington, DC for the first time. Along the National Mall, you'll find most of the Smithsonian Museums, and dead center is the Washington Monument. The museums are free to enter, so arrive at opening will be best to beat the crowds.
Departure
Days 4-7
Washington, DC
Spend four nights near the city center of DC. There are slightly cheaper hotels a little further away, but that shouldn't matter if they are on a WMATA train route. This will allow you to get into the city without needing to find parking downtown.
There are two major Washington, DC airports (Dulles and Reagan), so we suggest looking at both to find the best prices.