Route 66 National Park Road Trip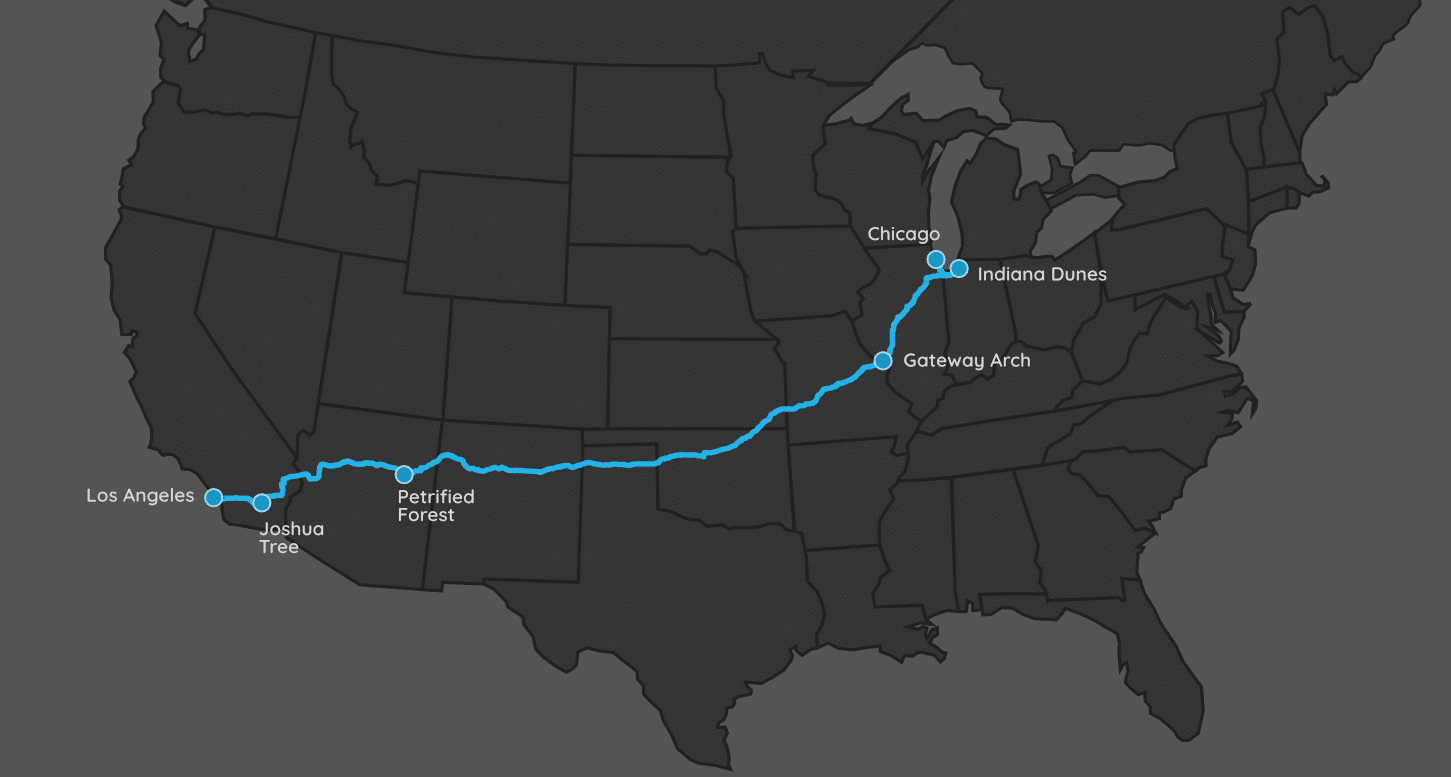 | | | | |
| --- | --- | --- | --- |
| Parks: 9 | Miles: 2,300 | Days: 13 | Hours: 35 |
Route 66 is the iconic American road that stretches over 2,400 miles from Chicago west to Los Angeles. It touches parts of 8 states from the Midwest all the way to the Pacific Coast.
Originally built in the 1920's, this "Mother Road" was not completely paved until 1938.
Alignments of the road changed often over the next 100 years, as improved sections of the highway were built and routes adjusted. In the early years, many sections of the route simply were simply small roads that connected one small town to the next. It didn't receive an official federal route number for the first few years of its existence. However, over time the route was more formalized and became a Federal Highway and designated as "US Route 66".
Today, Route 66 is no longer a conglomerate of smaller roads connecting city to city. It is mainly subsections of Interstates 55, 44 and 40. The small town charm is not lost however as you take mini road trips off the Interstate in the various cities. We do our best to outline some National Park Service sites that are within striking distance on this trip, but there is so much to see that we never mention.
Road Trip Notes
There will be over 35 hours and 2,300 miles in a vehicle, so please spend an appropriate amount of cash on a quality rental car. You'll need room for supplies, bags, camping equipment (if you're up for that type of thing), and of course your whole family. I always suggest getting the largest vehicle you can afford, and to reserve it with the rental car company as soon as possible. Don't just show up to the airport kiosk and ask for a car – you may be presented with very limited options.
This trip follows the old Route 66 path… mostly. In order to throw in visits to the Petrified Forest and Joshua Tree, we had to deviate from the main path slightly. However, it should be noted that since most of this trip is located on large Interstate roads, the only way you're really going to view anything of significance is to make small stops like this.
Our Route 66 Itinerary
This itinerary is a bit different from all our others. Our planner below does not mention places you should stay, or any specific driving times from one place to the other. This is because a trip like the one we're outlining here should be extremely fluid. Here is a rough estimate of how we see the days being broken down, but in the end it's up to you to construct the trip as you see fit.
This is our sample Route 66 itinerary, with estimated driving hours and mileage between each stop. Each night is spent in a different city, with anywhere from 1-4 hours of driving between them.
| Day | From | To | Hours | Miles |
| --- | --- | --- | --- | --- |
| #1 | Chicago, IL | Springfield, IL | 4 | 250 |
| #2 | Springfield, IL | St. Louis, MO | 1.5 | 100 |
| #3 | St. Louis, MO | Springfield, MO | 3 | 215 |
| #4 | Springfield, MO | Tulsa, OK | 3 | 180 |
| #5 | Tulsa, OK | Oklahoma City, OK | 2 | 120 |
| #6 | Oklahoma City, OK | Amarillo, TX | 4 | 266 |
| #7 | Amarillo, TX | Albuquerque, NM | 4 | 290 |
| #8 | Albuquerque, NM | Sun Valley, AZ | 3.5 | 277 |
| #9 | Sun Valley, AZ | Flagstaff, AZ | 1.5 | 100 |
| #10 | Flagstaff, AZ | Needles, CA | 3 | 210 |
| #11 | Needles, CA | Twentynine Palms, CA | 2 | 130 |
| #12 | Twentynine Palms, CA | Santa Monica, CA | 3 | 150 |
| #13 | Santa Monica, CA | Los Angeles, CA | 1 | 11 |
Route 66 Waypoint Attractions
Many of these are outlined in much greater detail below. However, we wanted to give you a more concise list of the must-see attractions you can find in each of the cities we plan to stay in.
Chicago, IL – Indiana Dunes National Park
Springfield, IL – Lincoln House Historic Landmark
St Louis, MO – Gateway Arch National Park
Tulsa, OK – John Hope Franklin Reconciliation Park
Amarillo, TX – Cadillac Ranch
Sun Valley, AZ – Petrified Forest National Park
Flagstaff, AZ – Walnut Canyon National Monument and Meteor Crater Natural Landmark
Needles, CA – Mojave Desert National Monument
Twentynine Palms, CA – Joshua Tree National Park
Santa Monica, CA – Santa Monica Pier
Arrival
Day 1
Chicago, IL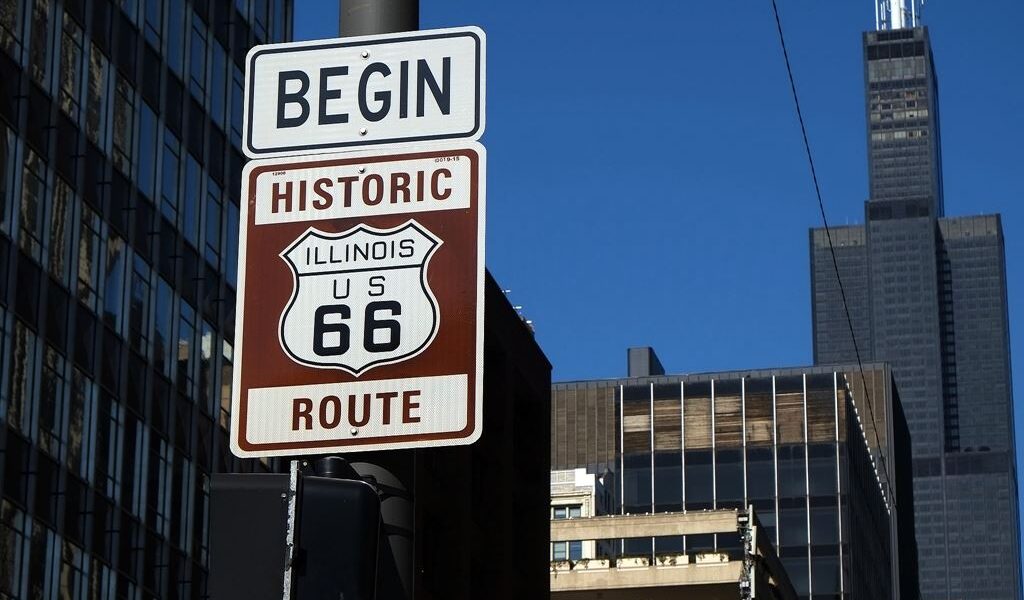 We decided to fly into Chicago Midway Airport because it is closer to our first stop on the trip – the Indiana Dunes National Park.
The drive from the airport to the city of Dune Acres, Indiana takes about one hour (35 miles).
Must See
Indiana Dunes National Park
Dune Acres, IN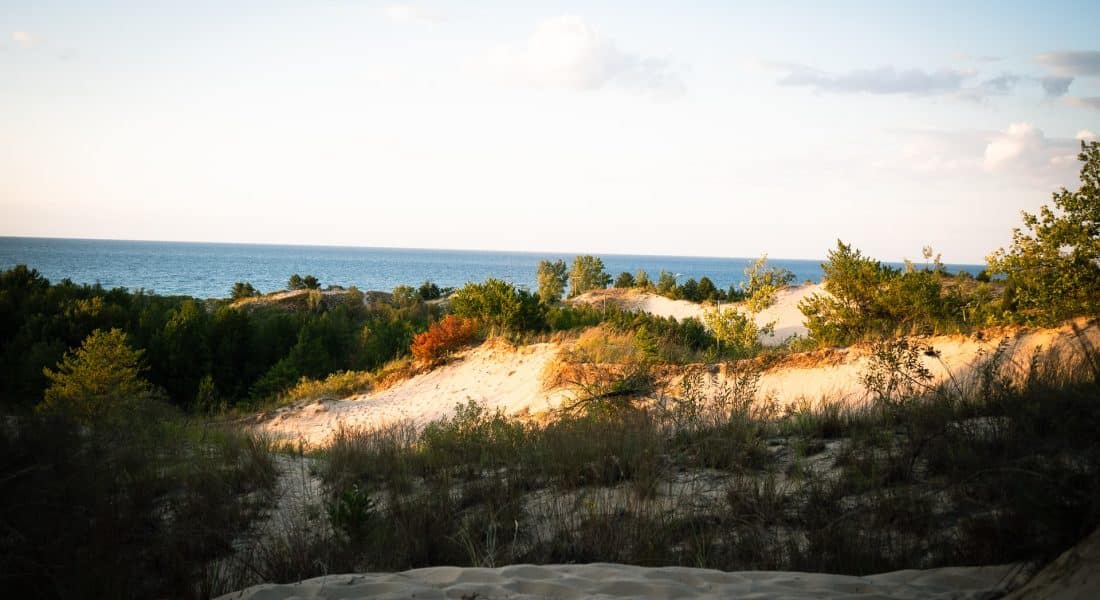 The Indiana Dunes National Park hugs 15 miles (24 km) of the southern shore of Lake Michigan. While this place is a new National Park, it's been a treasured state park for decades.
The park features 14 distinct trail systems covering more than 50 miles of trails. If you are looking to squeeze as much as possible into one hike, the Dune Ridge Trail is just the place. This one-mile hike offers great views of the extensive wetlands and forests south of this tall, forested dune. Perhaps no other area in the park will take you through as many diverse habitats on such a short trail.
Destination
Day 1
Lincoln Home National Historic Site
Springfield, IL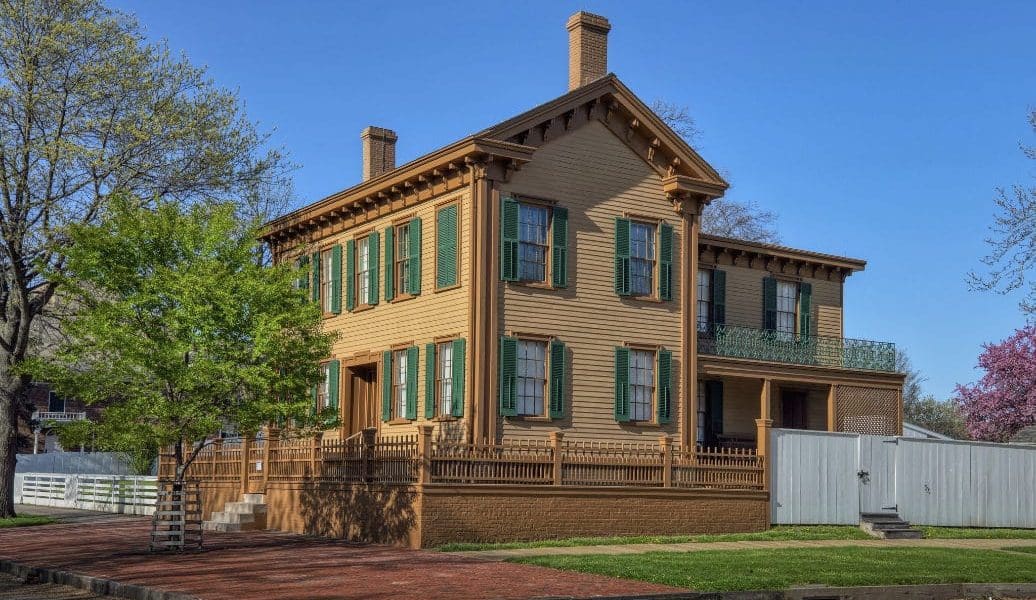 Lincoln Home National Historic Site preserves the Springfield, IL home and related historic district where Abraham Lincoln lived from 1844 to 1861.
Pick up a free ticket inside the Lincoln Home Visitor Center for the 25 minute tour of the home. The first tour of the day begins at 9am, with the last tour beginning at 4:30pm. Admission to tour the house is free, but tickets are issued on a first-come, first-served basis and often fill up quickly.
Destination
Day 2
Gateway Arch National Park
St. Louis, MO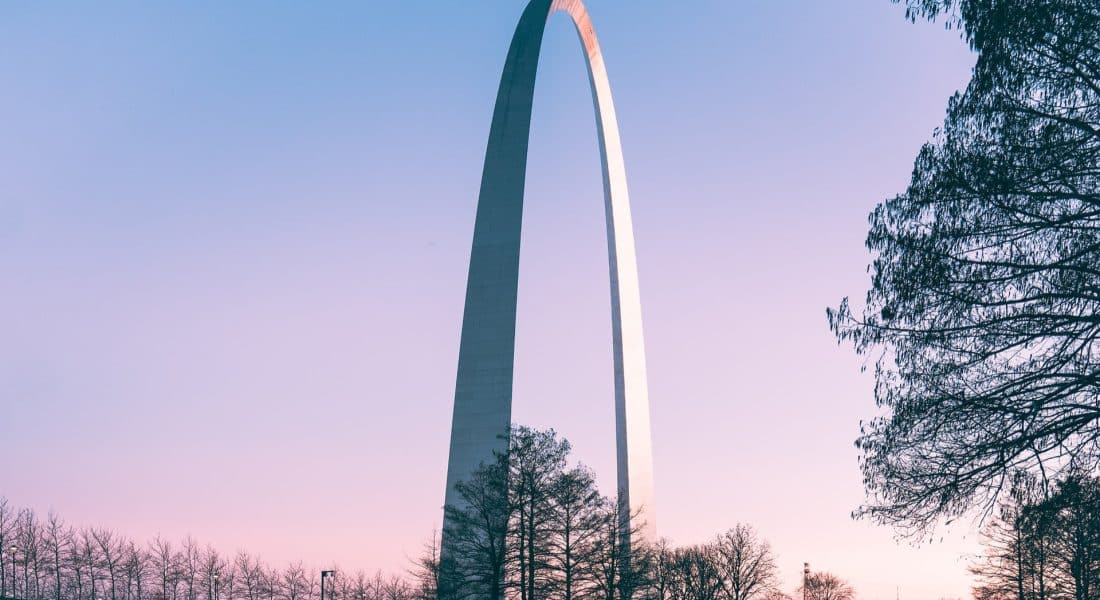 The Gateway Arch was built in 1963, and is made of stainless steel. Built in the form of a weighted catenary arch, this structure reaches 623 feet in the air in the city of St. Louis, MO.
Get to the Arch early to beat the crowds, especially if you are in the high-tourist summer season. You must also reserve your tickets ahead of time if you plan on riding to the top of the Arch, which you definitely should not miss out on.
Destination
Day 8
Petroglyph National Monument
Albuquerque, NM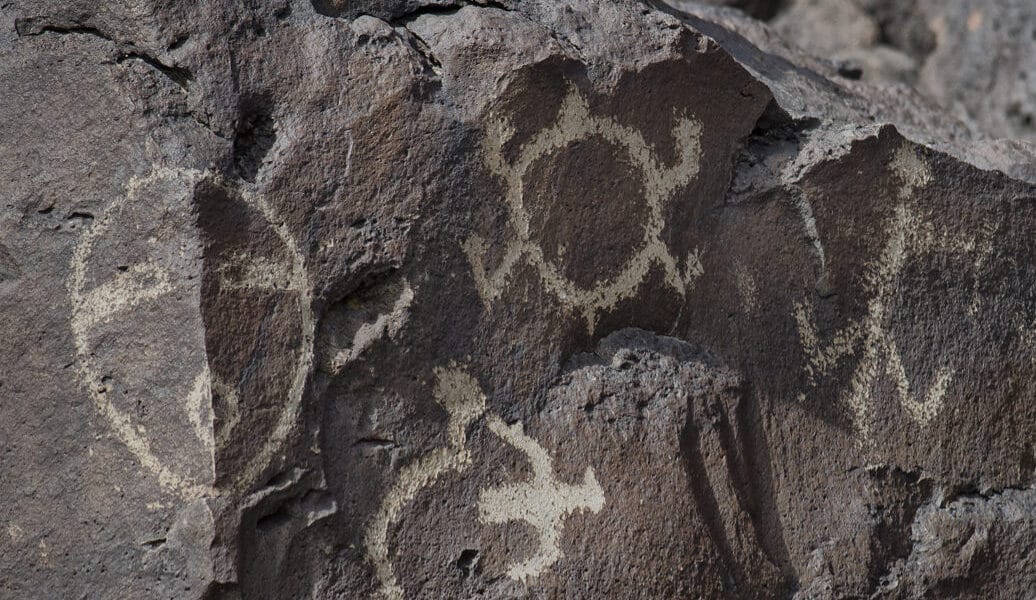 Petroglyph National Monument protects one of the largest petroglyph sites in North America, featuring designs and symbols carved onto volcanic rocks by Native Americans and Spanish settlers 400 to 700 years ago.
The Rinconada Canyon Trail is a favorite hike for visitors because it offers views of over 300 different petroglyphs. This 2.2 mile loop trail is only open from 8:00 am to 5:00 pm daily.
Destination
Day 9
Petrified Forest National Park
Sun Valley, AZ
The Petrified Forest National Park was once a swampy forest, but is now a scrubland desert with quartz-wrapped logs from 225 million years ago.
Attractions
There is only one road in and out of the park, running 26 miles (42 km) from the north and south entrances. A full day of exploring this route will allow you to see most of what this park has to offer.
Start at the north entrance, just beyond the Painted Desert Visitors Center. You'll pass several viewpoints, including Tawa Point and Pintado Point. Both of these stops offer fantastic views of the strange landscape this park is known for. In the same area is the Painted Desert Rim Trail, a 1-mile round trip easy hike that meanders through this colorful landscape.
Just past the I-40 crossover, is the Newspaper Rock Petroglyphs. This site has over 650 petroglyphs that are viewable from spotting scopes from the overlook.
Nest along the scenic drive is the Blue Mesa Loop trail. This is also an easy trail that is only about 1 mile total. This trail leads to strange blue bentonite clay cliffs, worn and shaped into unusual shapes.
Must See
Meteor Crater Natural Landmark
Winslow, AZ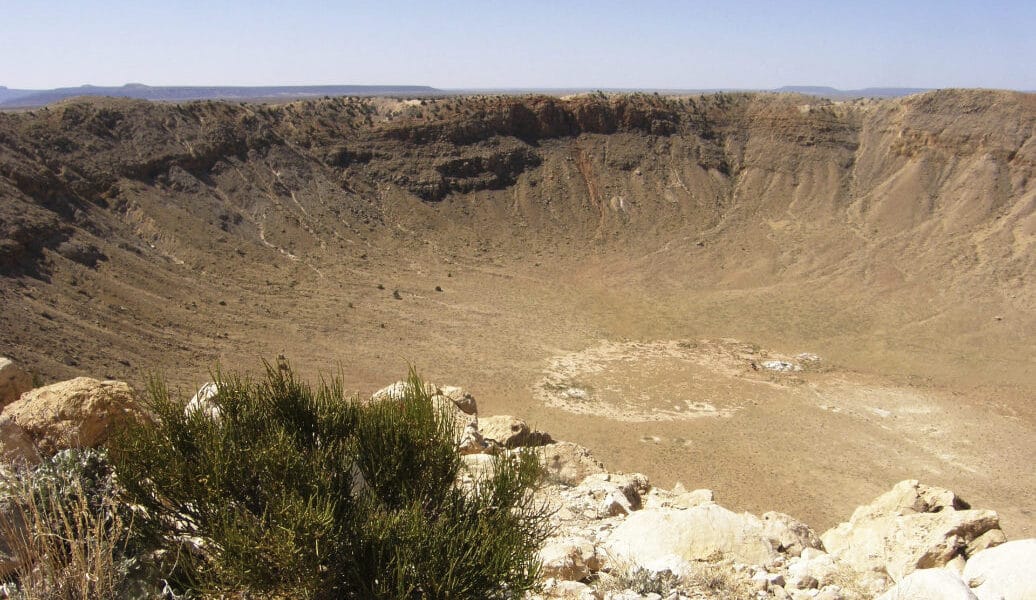 Meteor Crater, or Barringer Crater, is a meteorite impact crater about 37 miles east of Flagstaff and 18 mi west of Winslow in the desert of northern Arizona.
Destination
Day 10
Walnut Canyon National Monument
Flagstaff, AZ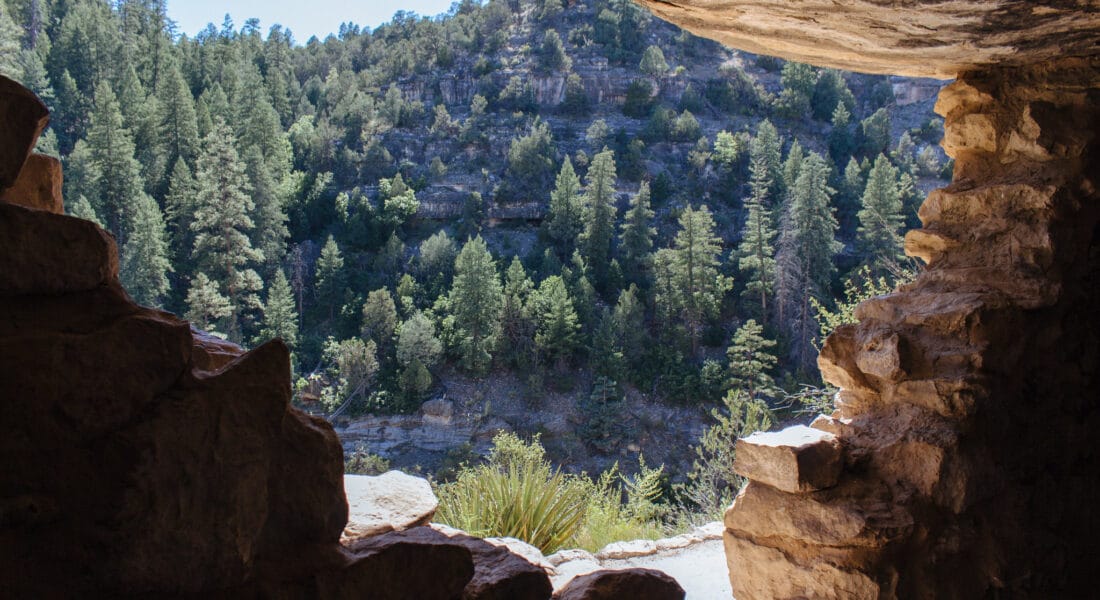 While passing through Flagstaff, AZ, stop off at the Walnut Canyon National Monument. This park has the remnants of a 700-year-old ancient pueblo community that once lived in the canyon.
Hike the park via the one-mile round-trip Island Trail provides access to 25 cliff dwellings inside the park.
Must See
Mojave Desert National Preserve
Needles, CA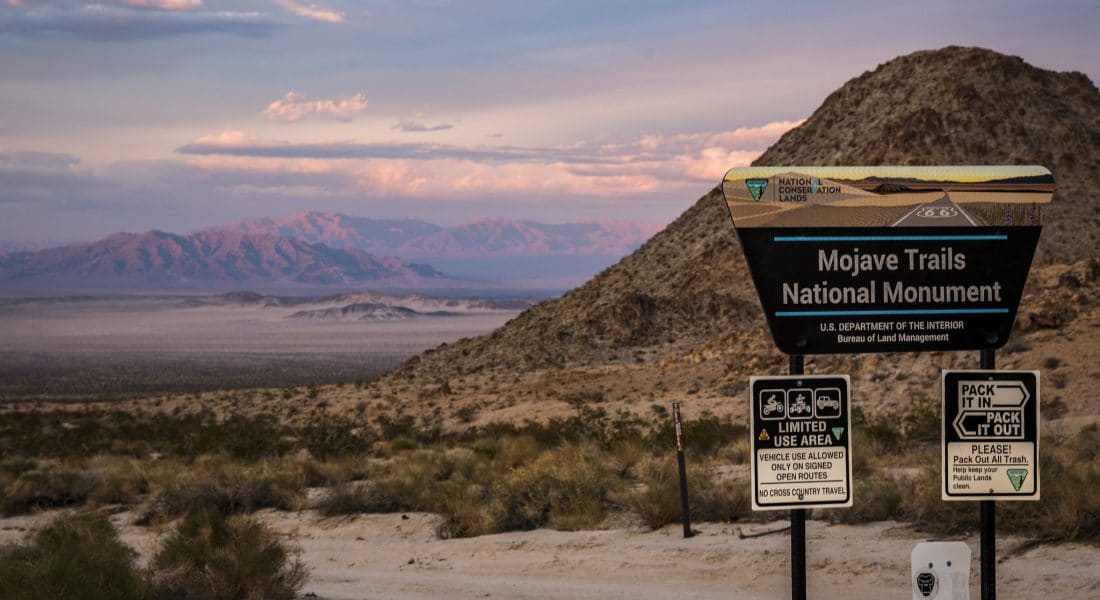 Singing sand dunes, cinder cone volcanoes, a large Joshua tree forest, and carpets of spring wildflowers are all found within the 1.6-million-acre Mojave Desert National Preserve.
After seeing all you can see in Mojave, head south to spend the night in Twentynine Palms, which also happens to be the entrance of Joshua Tree National Park.
Attractions
The Kelso Dunes are among the largest sand dunes in the country, and have some great trails to see the dunes up close.
One of the most popular attractions at Mojave National Preserve is the Lava Tube.  27,000 years ago, lava flowed over where the desert is today. The top cooled to form rock, but the bottom kept flowing… creating this fascinating tunnel under old lava flows.
The Rings Loop Trail is a popular 1.5 mile hike that takes you past beautiful scenery and ancient petroglyphs. This is a moderately difficult hike, and generally flat until you need to climb rings bolted to the side of the Banshee Canyon.
Destination
Day 11
Joshua Tree National Park
Twentynine Palms, CA
Seeing the Mojave Desert and Joshua Tree in one day is probably your best bet. You'll have to drop south off of Route 66(I40) to visit Joshua Tree National Park.
The best way to see this national park is by driving the scenic Park Boulevard that bisects the park. Enter at the Oasis Visitors Center in Twentynine Palms. Follow along the park road and get out for a hike in Hidden Valley. Continue along the park access road until you exit the park via the West Entrance near the Joshua Tree Visitor Center.
Departure
Days 12-13
Los Angeles, CA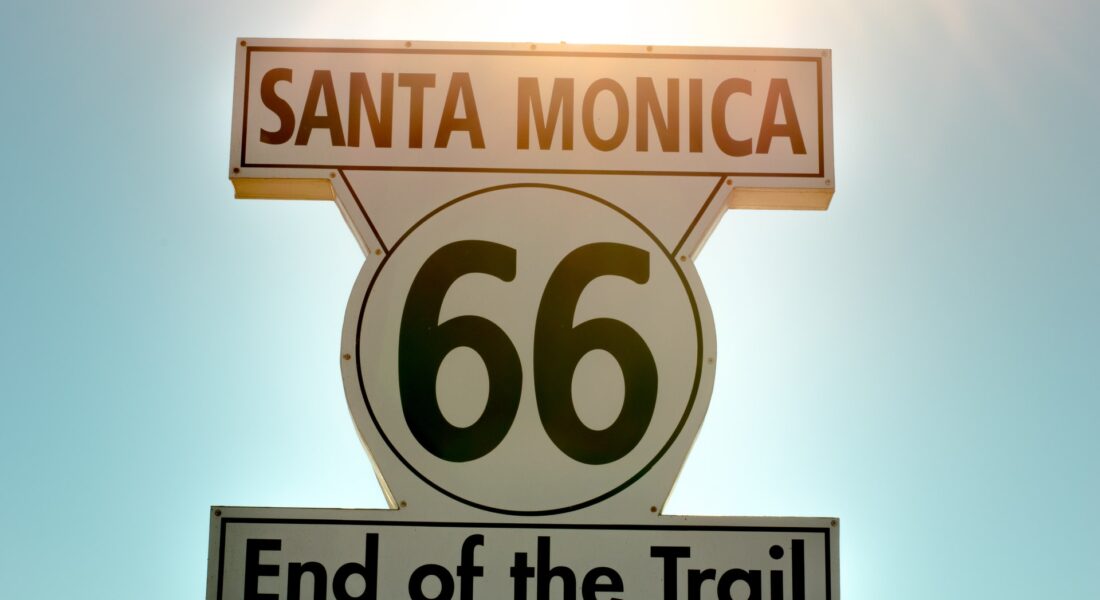 Route 66 ends in Santa Monica, so if you are going to the very end, make a stop at the famed Santa Monica Pier for some food and a beautiful stroll.
Los Angeles International Airport (LAX) is only 11 miles from Santa Monica, however this drive could balloon to an hour if you try to travel it during rush hour.