South to North, Arizona to Montana & Saguaro to Glacier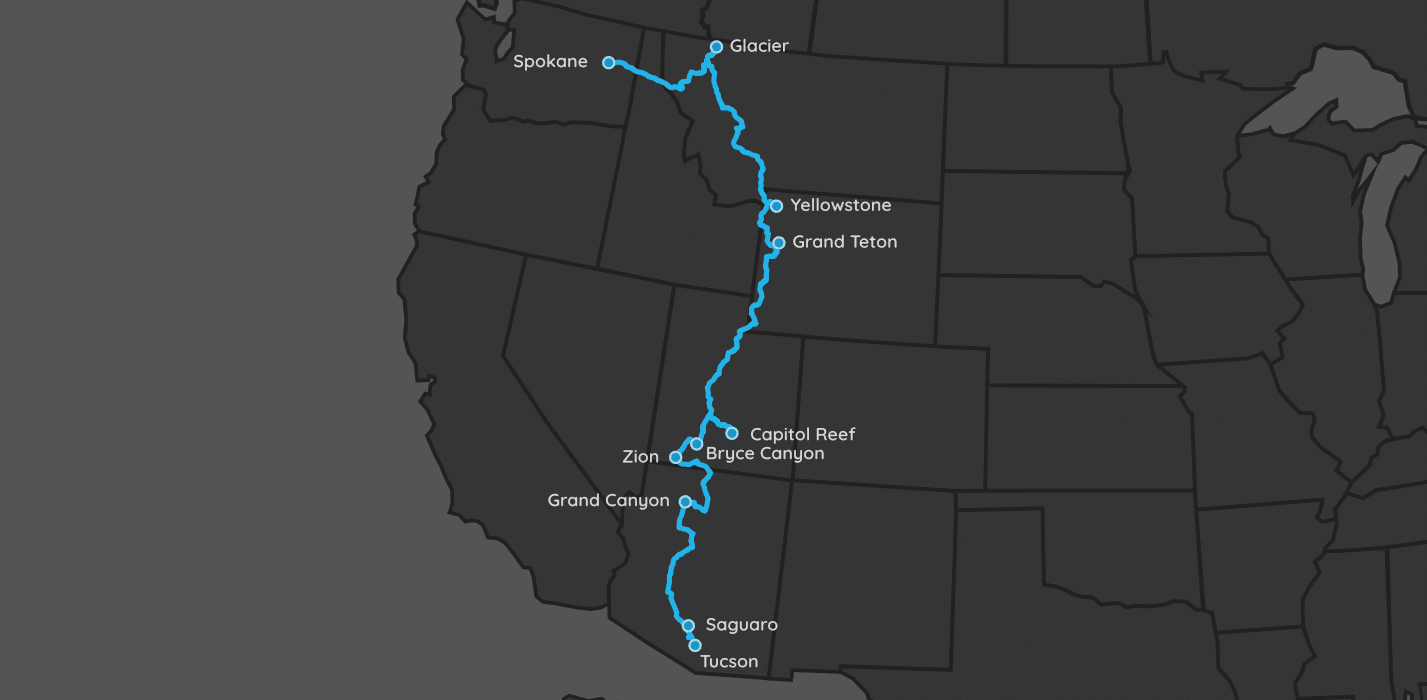 | | | | |
| --- | --- | --- | --- |
| Parks: 8 | Miles: 2,120 | Days: 14 | Hours: 37 |
Every so often, you just have to go big. So we did this time… really, really big.
This monster of a road trip starts in the Arizona desert and ends at the glaciers of Montana. We stop directly at 8 (eight!) National Parks along the way, with four more within a couple hour's drive away from any point on the trip.
To keep this itinerary from becoming 10,000 words, we focus on only one thing to see at each National Park. There are of course dozens of attractions at some of these parks, but in the interest of time (and brevity), we show only the top one.
Itinerary Notes
This trip can be reversed, as most of our trips can. In the reversed iteration, you'd fly into Spokane, and home out of Tuscon.
This is a perfect trip if you rent an RV or plan to backcountry camp. If you want to use hotels or Airbnbs, this trip will be extremely difficult to coordinate, not to mention expensive. We list the 10 closest campsites on each of our National Park pages. Click through for each itinerary stop, and scroll down until you find "Closest Campsites".
Arrival
Day 1
Tucson, AZ
We chose Tuscon airport because it was closest to Saguaro National Park. If this smaller airport doesn't have flights that work for you, then you can use Phoenix International (PHX). However, if you do that, you'll likely have to skip seeing the saguaro cacti.
Must See
Saguaro National Park
Tucson, AZ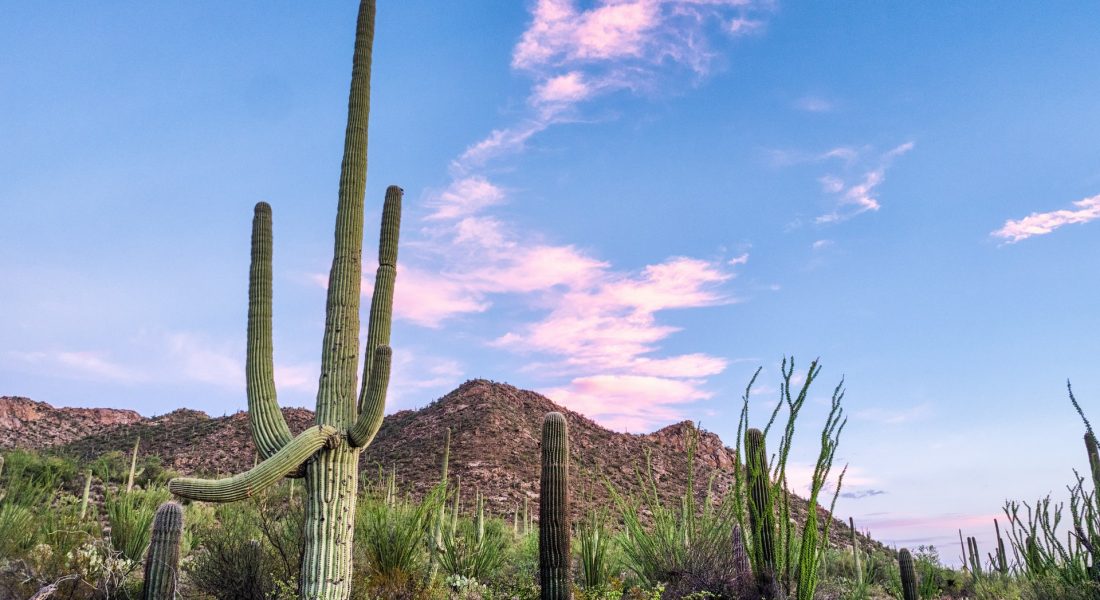 The Saguaro National Park is named after the country's largest cacti, the saguaro (pronounced sa-WAH-ro). It is split into two east and west sections, with each having their own highlights.
Must Do Attraction
In the eastern section of the park, enter at the Rincon Mountain Visitor Center. There are a lot of hiking trails here, but if you are short on time, drive the Cactus Forest Loop Drive (8 mile eloop) and hike the easy Cactus Forest Trail. This trail cuts through a forest of saguaro cacti, and is about 2 miles round trip.
Destination
Days 1-3
Grand Canyon National Park
Grand Canyon Village, AZ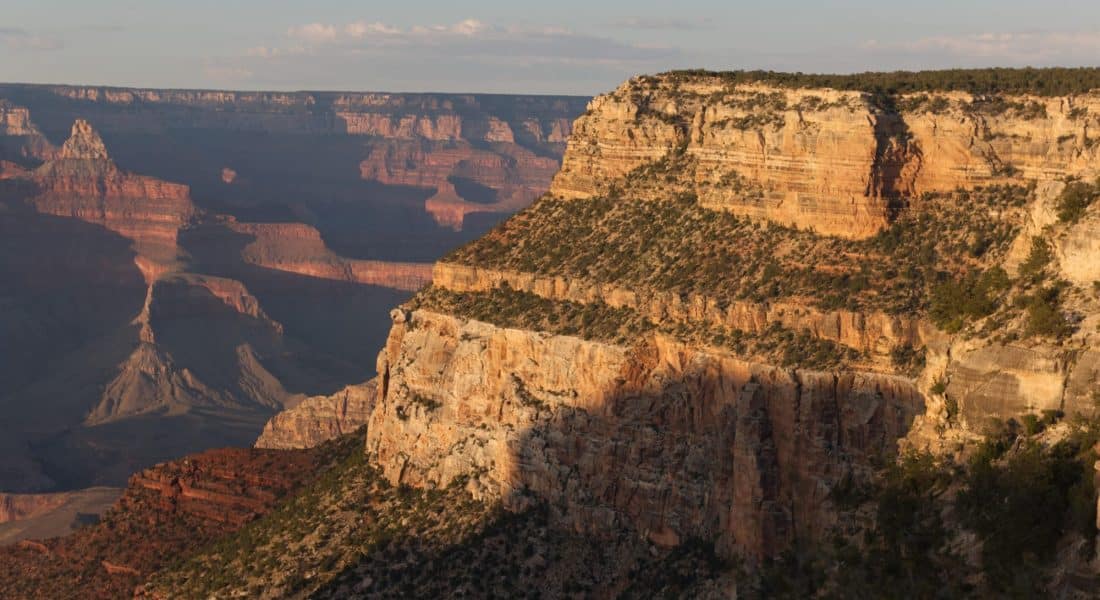 The Grand Canyon National Park averages 10 miles across and a mile deep. Cut by the Colorado River and tectonic forces, the canyon displays astonishing layers of red rock, revealing millions of years of geological history in its cross-section.
There are two main visitation areas of the Grand Canyon. The park is most commonly accessed via the South Rim, which is open year-round, and the North Rim shuts down in the winter months. The South Rim also has much more attractions and trails.
Must Do Attraction
Besides watching the sunrise, the sunset and gazing at the stars in the darkest sky you've ever seen, there are a lot of attractions you should visit during your time at the Grand Canyon.
You will always find yourself walking along the South Rim Trail, which is extremely easy and does not have any major elevation changes. It is paved, and acts more like a boardwalk in places than an actual trail. If you want to go into the canyon a bit, we recommend taking the well-traveled Bright Angel Trail. It is extremely important to be prepared on this trail! It's steep, and hiking down is the easy part and will easily take twice the effort to turn around and hike back out. We only hiked down for about 20 minutes, and we were into the canyon quite a bit – you really don't have to go far to get a sense for how deep this canyon is.
Destination
Days 3-5
Zion National Park
Springdale, UT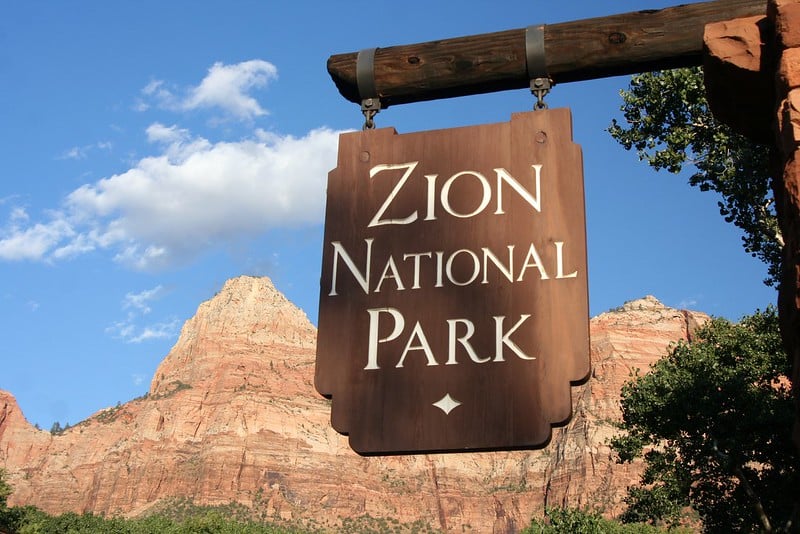 The Virgin River flows through 2,000 foot high monolith canyons, and you are right in the middle of it at Zion National Park. This park has everything Southwest parks are known for, all squeezed into one magnificent park. Canyons, arches, desert-like habitats, and more litter this have-to-see-it-to-believe-it park.
Must Do Attraction
Angel's Landing is a 4 hour, 5.5 mile trip to the top of an overlook, and is not for the faint of heart or small children. Being one of the most iconic trails in the park, it does get busy, and it has steep drop-offs, a combination that has proven fatal in the past.
If scary heights are not your thing, or you simply don't have the time, instead take the shuttle all the way to the last stop in the park. This Temple of Sinawava stop puts you right at the entrance to the Riverside Walk, my favorite of the easy trails. I would suggest walking to the end of that paved trail and back, which should take over an hour.
After returning to the start of Riverside Walk, hop back on the Shuttle and begin riding it back towards the front of the park. The next few stops are ones you'll want to get out and explore. Weeping Rock has the Hidden Canyon Trail and other sights that are must-sees while you're here.
Must See
Bryce Canyon National Park
Bryce, UT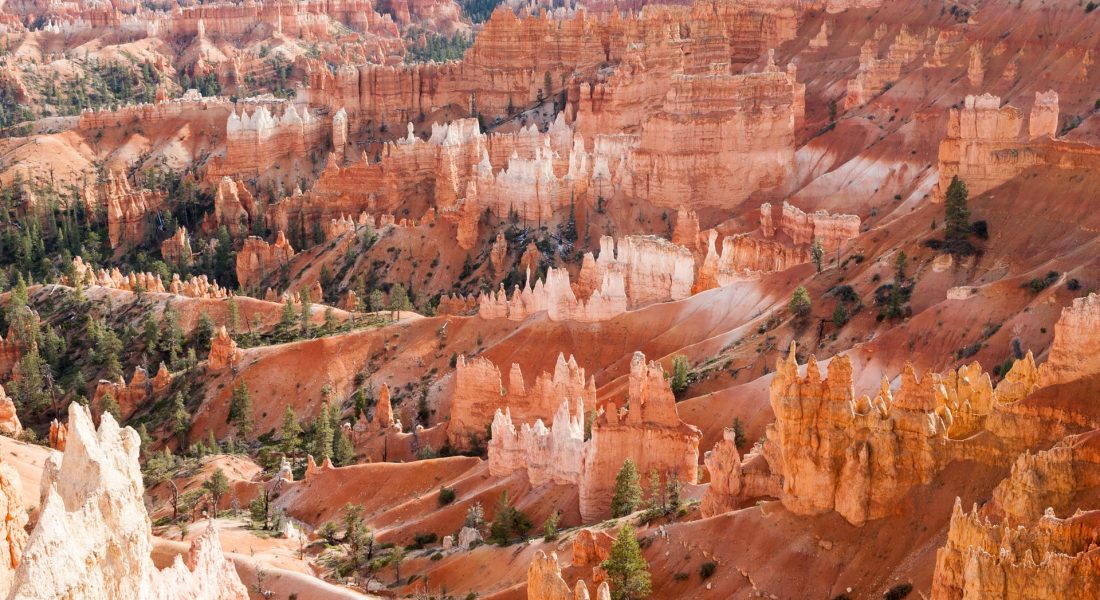 Spending one day at Bryce Canyon National Park seems like a sin. You can easily spend a couple of days here. Bryce Canyon is a fairyland of rock spires called "hoodoos". An array of pinks, reds, creams, oranges, and yellows paint the landscape differently each part of the day as shadows move across the canyon.
Must Do Attraction
Enter at the only visitor's center in the park on Route 63, and stop at Inspiration Point to see the maze of hoodoos below. Then take a hike along the Fairyland Loop Trail. You'll have numerous vantage points for pictures and amazing sights of the canyon.
Must See
Capitol Reef National Park
Torrey, UT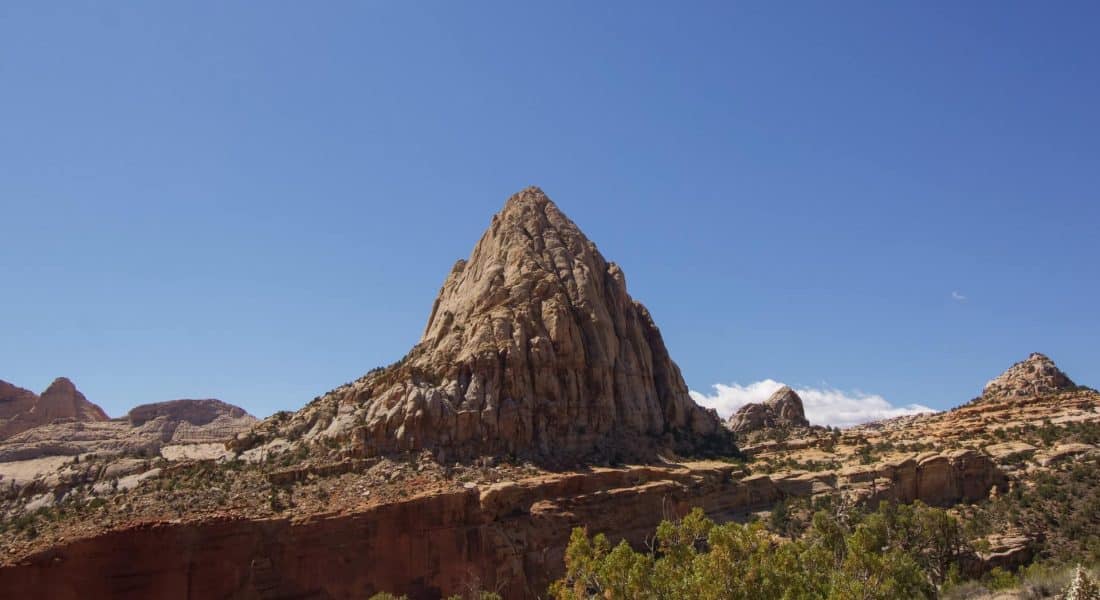 Capitol Reef National Park receives less attention (and visitors) than Utah's other national parks. However, it is still an amazing place in its own right.
Must Do Attraction
The best hike in the park is the Grand Wash Trail, about 5 miles (8 km) from the visitor's center. This easy 4.5 mile round trip hike doesn't actually follow any official trail. This hike instead snakes through a dry riverbed with walls stretching 800 feet into the air and at times only 20 feet in width. Wildflower grow everywhere in the spring and is a beautiful sight to behold.
Destination
Days 8-9
Grand Teton National Park
Jackson, WY
In Grant Teton National Park, sharp mountain ranges jut up from the landscape to dwarf everything surrounding it. This mountain range is the youngest in the Rockies, lending to the sharpness of the peaks.
Must Do Attraction
The drive from Jackson, WY to Yellowstone will take about 2.5 hours if you circle around the parks, but you can always take Highway 191 that cuts through the hearts of Yellowstone and Grand Teton for a much more scenic drive.
The best hike in the park has to be the Jenny Lake Loop Trail that passes by Hidden Falls and Inspiration Point. The moderately-difficult trail begins at the Jenny Lake Visitor's Center, goes for about 7.5 miles and has an elevation change of 1,250 feet. At the top, it looks down on the blue waters of Jenny Lake.
Destination
Days 9-11
Yellowstone National Park
West Yellowstone, MT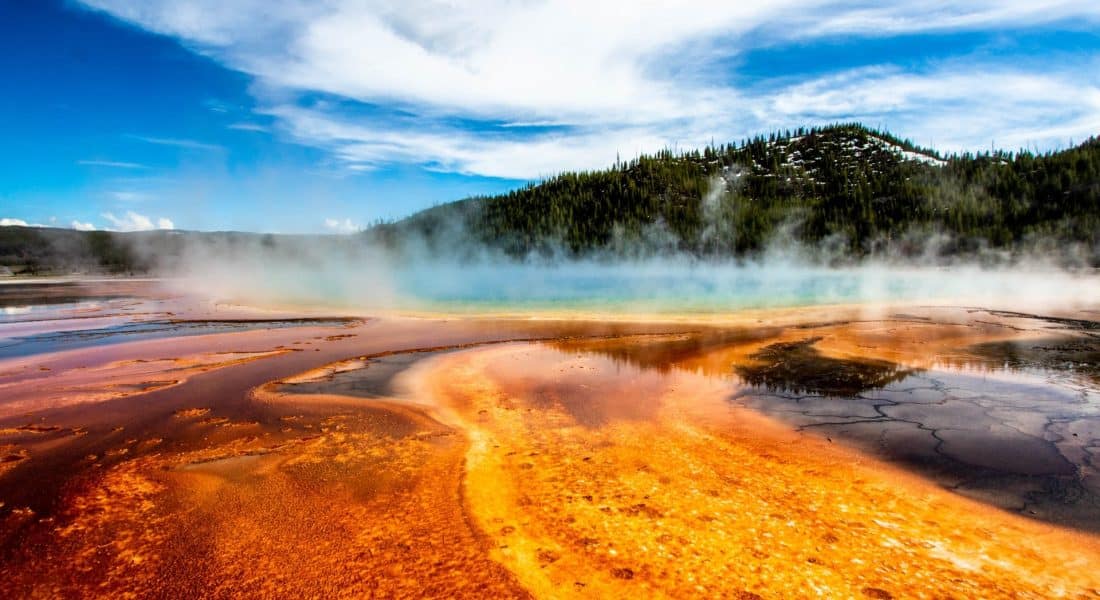 Yellowstone National Park hosts half of the world's geothermal features within its 2.2 million acres.
Must See Attractions
Midday (10am-4pm) is when most of the crowds are out. If you are staying the night here rather than stopping on the way through, then keep these times in mind. Parking fills up early as well, so get there before 8am for the best experience.
Old Faithful Geyser erupts every 90 minutes, and shoots up to 8,400 gallons of hot water each time. Expect massive crowds here in the summer months, with the benches surrounding the geyser getting filled 30 minutes in advance.
Just north of Old Faithful are the boardwalks surrounding Midway Geyser Basis and Upper Geyser Basin. The Morning Glory Pool with its vibrant colors is a must-see location inside the Upper Basin.
Looking into the Grand Canyon of the Yellowstone you'll see the Yellowstone River, which cuts a 1,000 foot deep swatch through the rock. There are the Upper Falls and Lower Falls that you can hike to get amazing glimpses of both.
Destination
Days 11-13
Glacier National Park
West Glacier, MT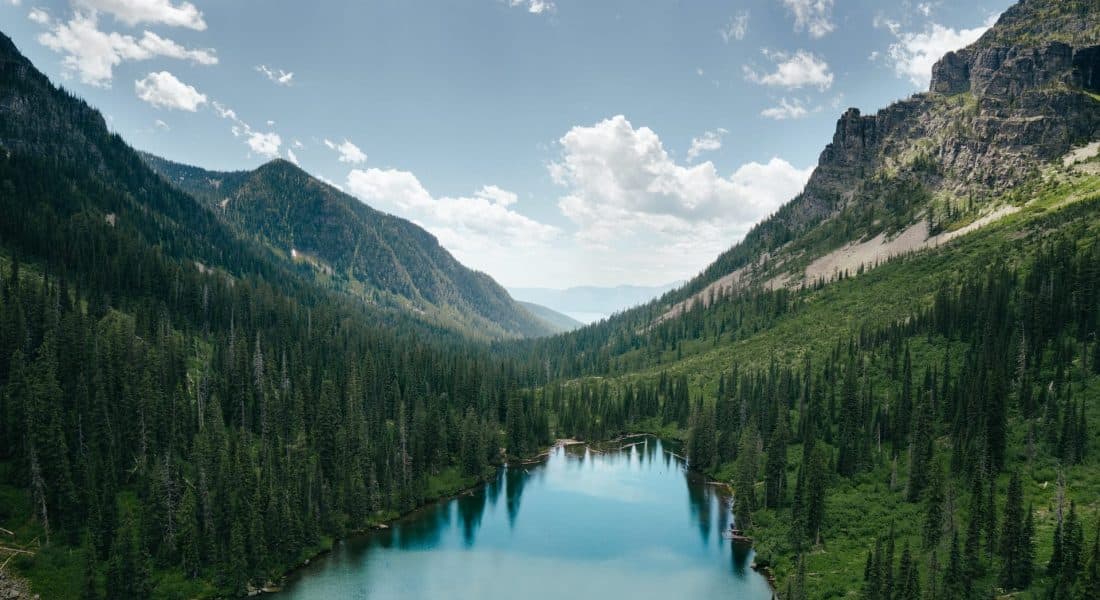 Glacier National Park is a remote wilderness area in Montana's Rocky Mountains, with glacier-carved peaks and valleys running to the Canadian border. Here you'll experience Glacier's pristine forests, alpine meadows, rugged mountains, and spectacular lakes. Glacier National Park has about two dozen active glaciers, which researchers have estimated will all be gone by the year 2100.
Must See Attraction
Glacier's biggest attraction is the 50-mile Going-to-the-Sun Road that slices through the heart of the park. This scenic highway hugs cliffs and has sharp curves, leading to a lot of white-knuckle driving. The park has a shuttle that makes the loop up and down this road, so you can take that if you want to take a break from driving. This road now requires a ticketing system to limit traffic.
Everyone that comes to Glacier NP wants to see an actual glacier. You can see two glaciers from the Going-to-the-Sun Road, but if you want to hike closer to one, then the Grinnell Glacier should be in your plans. This is an 11-mile round trip hike that is considered very strenuous.
Drive
Driving
The next location is 278 miles away (~5 hours).
Spokane is about 5 hours away from Glacier, and unfortunately there are no national monuments along the way. You will however be driving through a number of national forests including, Coeur d'Alene National Forest, Lolo National Forest, and Flathead National Forest. They all have fantastic picnic areas and some easy trails to get out and stretch your legs if needed.
Departure
Day 14
Spokane, WA
Glacier is about five hours away from Spokane, which is easily driven in one day, but probably not after a day of exploring Glacier (definitely not for us). Your best bet is to grab a cheap hotel for the night and get board your flight the next morning.