The Full Blue Ridge Parkway Road Trip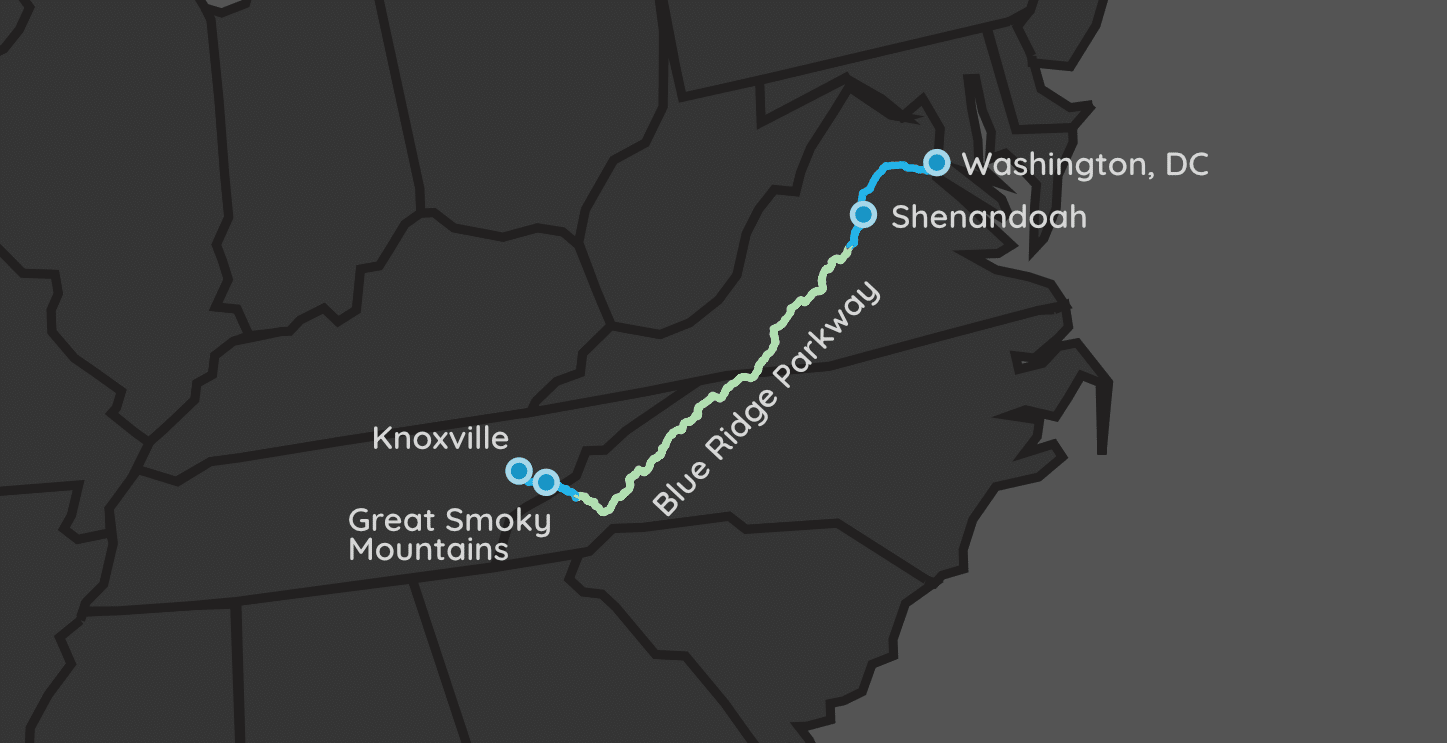 | | | | |
| --- | --- | --- | --- |
| Parks: 3 | Miles: 713 | Days: 8 | Hours: 18 |
This is a road trip with a lot of driving! A multiple day trek along the Blue Ridge Parkway is sandwiched between a day each at the Great Smoky Mountains and Shenandoah National Parks.
The Blue Ridge Parkway is maybe the most famous road in the US besides the famed Route 66. It stretches 470 miles (756 km) from Cherokee, NC to Afton, VA. After terminating in Afton, the road that was once the Blue Ridge Parkway, turns into Skyline Drive that snakes through the Shenandoah National Park.
Itinerary Notes
At the time of this trip's creation, a section of the parkway around Roanoke is closed for repairs. Your GPS should route around the detour pretty easily, but the closure is expected to be lifted in the spring of 2022. The original timeline of the detour was to be from May 2021 to spring 2022.
This trip can easily be reversed. You can fly into one of Washington DC's airports, and head south until you reach the end of the parkway.
Because we are a National Park Road Trip website, we tacked on trips to the Smoky Mountains and Shenandoah at the beginning and end of our trip. However, this we are only here for inspiration! If you don't want to do that, just omit them.
Don't forget to schedule your rental car ahead of time. Inventory quickly runs out at the rental car kiosks during the busy summer and fall months, so it's best to just reserve one ahead of time.
Arrival
Day 1
Knoxville, TN
Atlanta, GA or Charlotte, NC are larger airports, and may be better options depending on the city you're coming from. However, there will be consequences of doing that.
First, both of the larger cities are on the opposite side of the state line, meaning starting out with a visit to the Smoky Mountains won't happen. Second, the initial drives will be much longer. Charlotte to Cherokee is 180 miles, or a 3 hour drive. Atlanta is 161 miles away (also approximately 3 hours away).
Drive
Driving
The next location is 45 miles away (~1 hours).
Drive to Gatlinburg, TN from the Knoxville airport after picking up your rental car.
Destination
Days 1-4
Great Smoky Mountains National Park
Gatlinburg, TN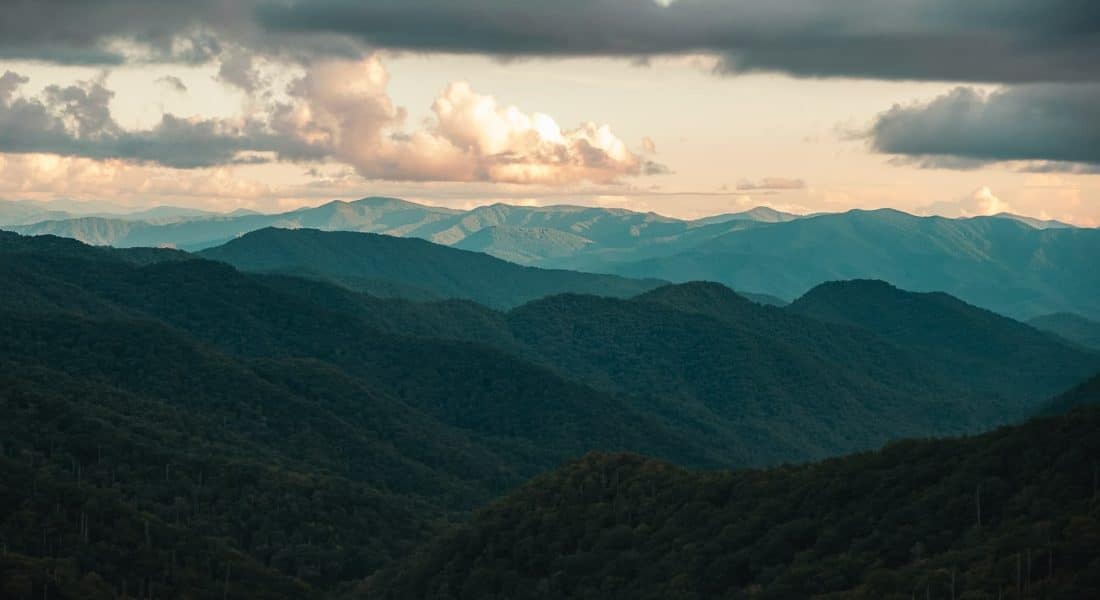 The most visited National Park in the United States is located in the eastern half of Tennessee. Entrance to the park is free, and the town of Gatlinburg, TN is full of stores, restaurants, and activities for the whole family. This park can easily take up a full week's worth of vacationing, but for this trip, we're going to be here for only a couple of days.
Lodging
You should have no trouble finding a place to stay here. The area surrounding Gatlinburg is littered with hotels, cabins, Airbnbs and plenty of other options to spend your nights nestled in the wilderness.
We found a small cabin that easily fit the five of us that was about 15 minutes from downtown. The traffic was light at first, although it could get a little busy once in the heart of the city.
Attractions
When we were here, our kids were small, so we took a day off from the outdoors and visited Ripley's Aquarium of the Smokies and the neighboring town of Pigeon Forge, TN. If our kids were a bit older, I would have loved to do the Skylift Park and/or the Ober Aerial Tramway.
The other days should be spent hiking since there is a lot of driving ahead in the next parts of the trip. One day we took a drive out to Cades Cove. This historical town once had nearly 700 people call it home back in the late 1800's. It is now a spiderweb of easy trails, old buildings and interesting history tours. It was a lot of walking that day, but it was well worth it.
Rainbow Falls (5.5 miles round trip) was a moderate trail that ends on top of a waterfall. The hike can get rough at times, but we did it with three children, so it wasn't too bad. The Forney Ridge Trail is another moderate trail that spans 3.5 miles round trip. It starts at Clingman's Dome (another must-see) and reaches the picturesque view atop Andrews Bald.
Drive
Driving
The next location is 36 miles away (~1 hours).
The drive from Gatlinburg, TN to Cherokee, NC will take about an hour, which means you'll probably want to head north on the Blue Ridge Parkway for a few hundred miles before finding a place to sleep.
Destination
Days 4-7
Blue Ridge National Parkway
Cherokee, NC to Afton, VA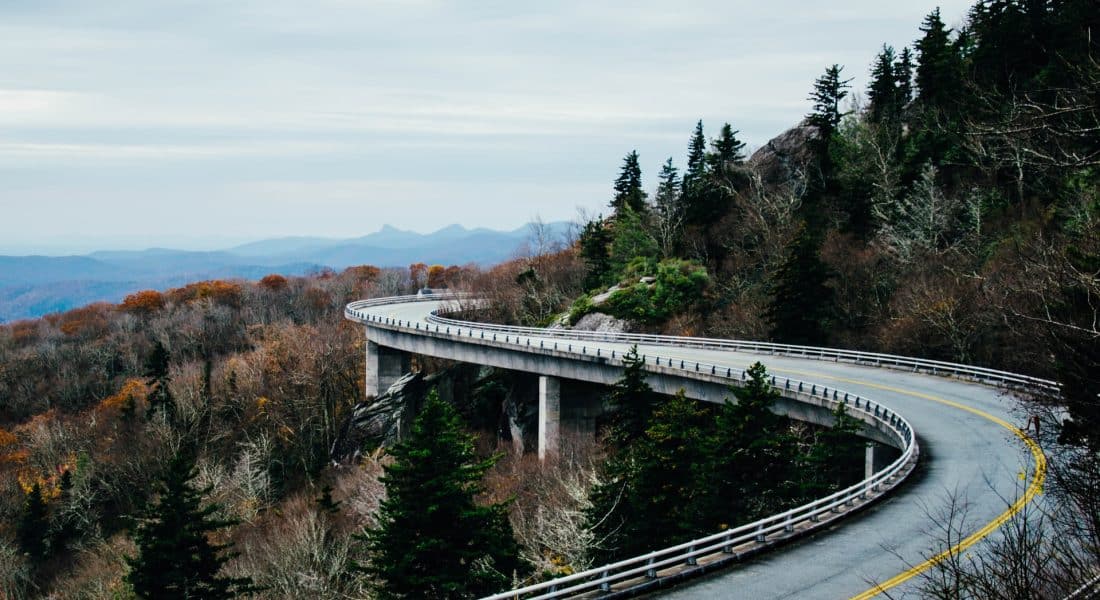 The Blue Ridge Parkway starts in Cherokee, NC and weaves and winds up the Blue Ridge Mountains for over 470 miles (756 km) until it reaches Afton, VA. This drive from start to finish, with no stopping, would take you about 12 hours.
Lodging
Assuming you are traveling the parkway the same direction we suggest (south to north), then here are some good places to stop and rest your head. However, only you know how much you can drive in a day, and how you want to split up your 3 days here.
Cherokee, NC (milepost 469)
Asheville, NC (milepost 382)
Roanoke, VA (milepost 121)
Afton, VA (milepost 0)
Attractions
There are not many National Park Service sites along the parkway. The Booker T. Washington National Monument is near Roanoke is about the only one close to the parkway, which actually is a NPS protected site as well.
Parkway Sections
The parkway is broken up into six sections, based on the geological features it passes through.
Great Smoky Mountains Region: Near the National Park and within Tennessee.
Pisgah Region: This stretches from the official southern terminus of the parkway in Cherokee up to milepost 340 in Crabtree Falls.
Highlands Region: Continuing up from Crabtree Falls up to the Virginia/North Carolina border at milepost 217.
Plateau Region: From the VA/NC border to Roanoke, VA (milepost 106)
Ridge Region: From Roanoke to the north terminus at Rockfish Gap.
Shenandoah Region: This includes Skyline Drive through Shenandoah National Park.
Drive
Driving
The next location is 162 miles away (~4 hours).
The drive from Afton to Washington, DC could take 2.5 hours (about 120 miles), but this is a road trip! We are going to instead take Skyline Drive through Shenandoah National Park. Skyline Drive actually picks up right where the Blue Ridge Parkway ends… they are actually the same road!
Must See
Shenandoah National Park
Afton, VA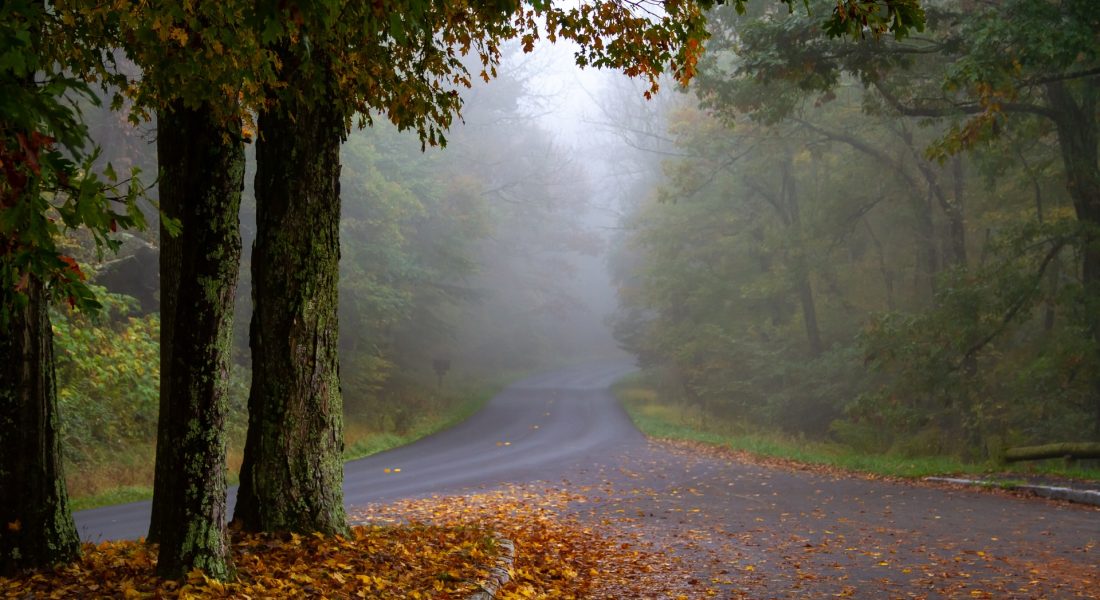 The Shenandoah National Park follows the Blue Ridge Mountains for 105 miles (169 km) in Central Virginia. The park is broken up into three sections, each designated by roads bisecting Skyline Drive along the ridge of the mountain range.
The most popular time to visit the park is during autumn, when the leaves begin to change. If you decide to visit at this time as well, expect long lines at entrance stations and traffic along Skyline Drive.
Lodging
Since we will only be spending the day here, you probably don't need a place to spend the night. However, Afton, VA at the beginning of the Skyline Drive and Front Royal, VA at the end are good places to investigate.
Departure
Days 7-8
Washington, DC
Spend the nights near whichever DC airport you chose. There are two major Washington, DC airports (Dulles and Reagan), so we suggest looking at both to find the best prices. Regan is closer to downtown DC, which is why we didn't choose it for this trip. Dulles is more west, and closer to the exit of Shenandoah NP.