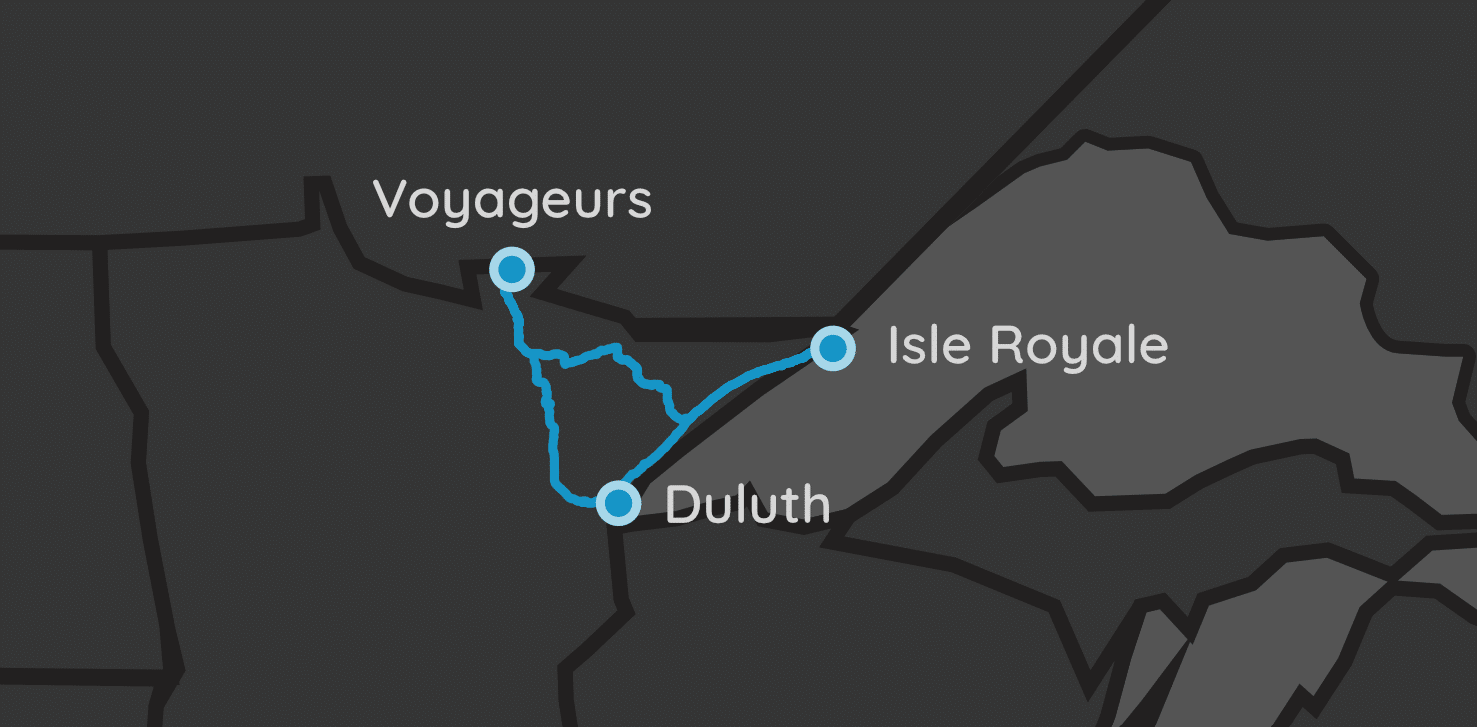 | | | | |
| --- | --- | --- | --- |
| Parks: 2 | Miles: 580 | Days: 7 | Hours: 10 |
This trip to the top of the Midwest United States may pale in comparison to some of the other more majestic trips through the Rockies, or the Southwest. However, this trip is absolutely needed for those trying to visit every national park in the US.
This trip visits two water-filled parks, so the best time to make the trek is in the summer when the weather is nice, and swimming is an option.
Itinerary Notes
Duluth, MN wouldn't be your first choice of airports to fly into. However, there are no major airports within 250 miles (402 km) of either of these two remote National Parks. Minneapolis and Milwaukee airports are the closest of the big ones, but they still are 300+ miles away. So Duluth it was!
This trip could easily be reversed and head to Voyageurs first, then Isle Royale. Since this trip starts and finishes in Duluth, there wouldn't be much reason to change direction other than personal preference.
Don't forget to schedule your rental car ahead of time! Smaller vehicles are usually in stock at the airport, but it's always good to schedule yours before you arrive. With Duluth being a medium-sized airport, and the high probability of you visiting during peak-busy times, it's probably very smart to call and reserve your car (or SUV) at the same time you book your flights.
Arrival
Day 1
Duluth, MN
As mentioned, Duluth is a smaller airport that we would normally work to avoid, but in this case it made the most sense. Milwaukee and Minneapolis were over 300 miles further away, and the other medium-sized airports, like Falls International Airport, required too many connections to get here.
Drive
Driving
The next location is 145 miles away (~2.5 hours).
Destination
Days 1-4
Isle Royale National Park
Grand Portage, MN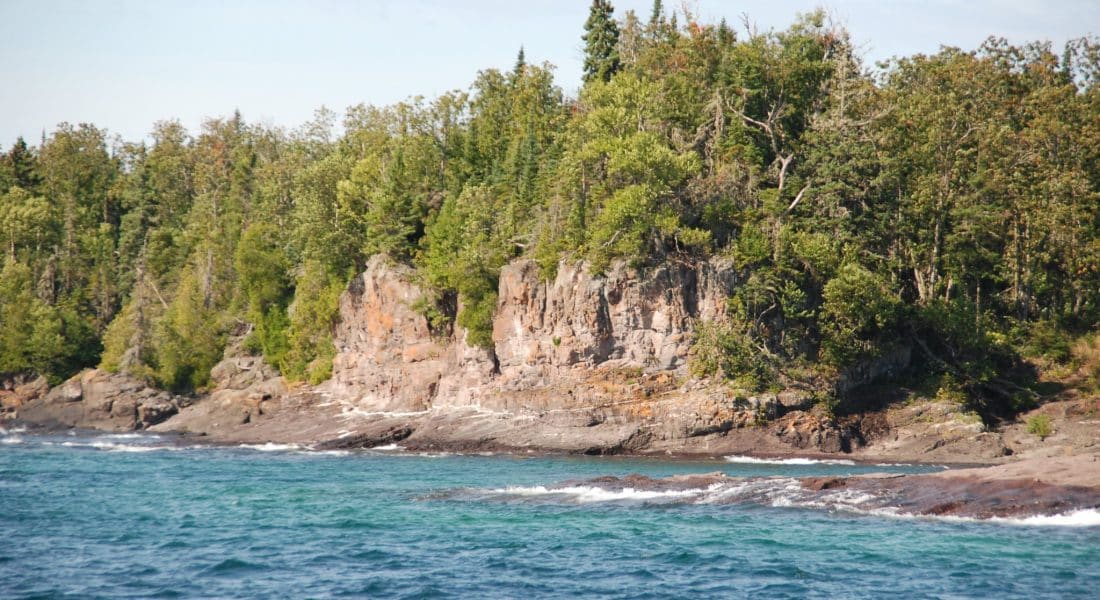 Drive
Driving
The next location is 265 miles away (~4.5 hours).
Destination
Days 4-7
Voyageurs National Park
International Falls, MN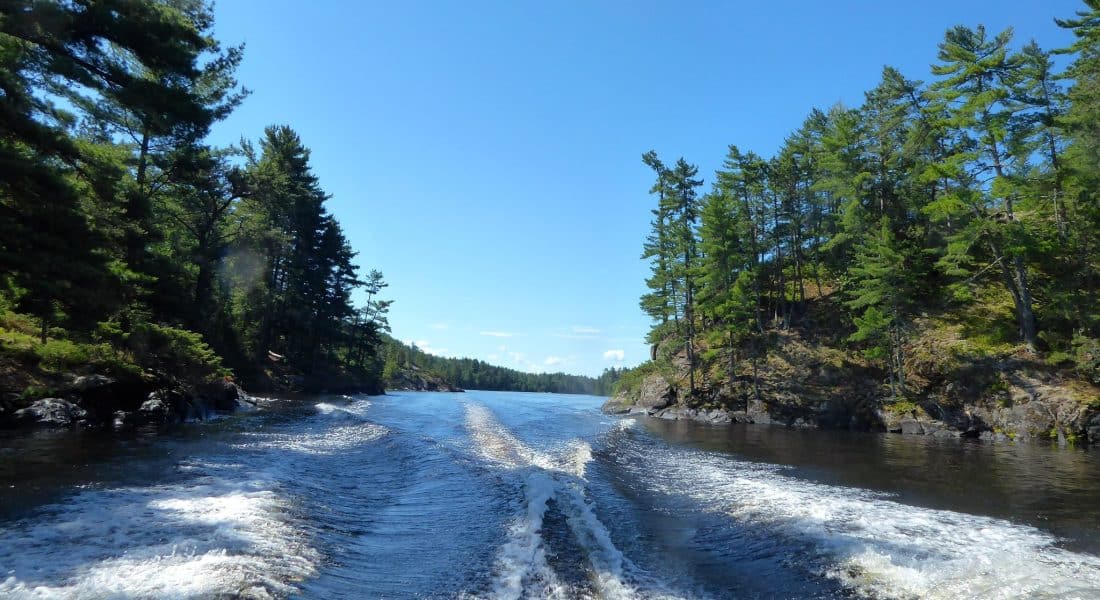 Drive
Driving
The next location is 170 miles away (~3 hours).
Departure
Day 7
Duluth, MN
As stated above, this is a smaller airport than you're probably used to dealing with, but there is nothing wrong with that. It just means smaller crowds… right?
After a full week of relaxing at the beaches, it's finally time to head home.