Banff National Park Through the Seasons
Banff National Park can be considered an almost year-round destination. Located on the western side of Alberta, this Canadian national park is its country's most-visited.
What is the Best Month to Visit Banff?
Based on our research and data, the best month to visit Banff National Park is September. While the summer weather is always comfortable in Banff, September is still before major snowfall really hits the region. Visits in September are down by almost 50% from their July highs, which means trails will be less packed.
As for the other seasons, here are our picks for best months within each of them:
June in Spring
August in Summer
September in Fall
March in Winter (unless you're skiing, then December or January is best)
Spring (April – June)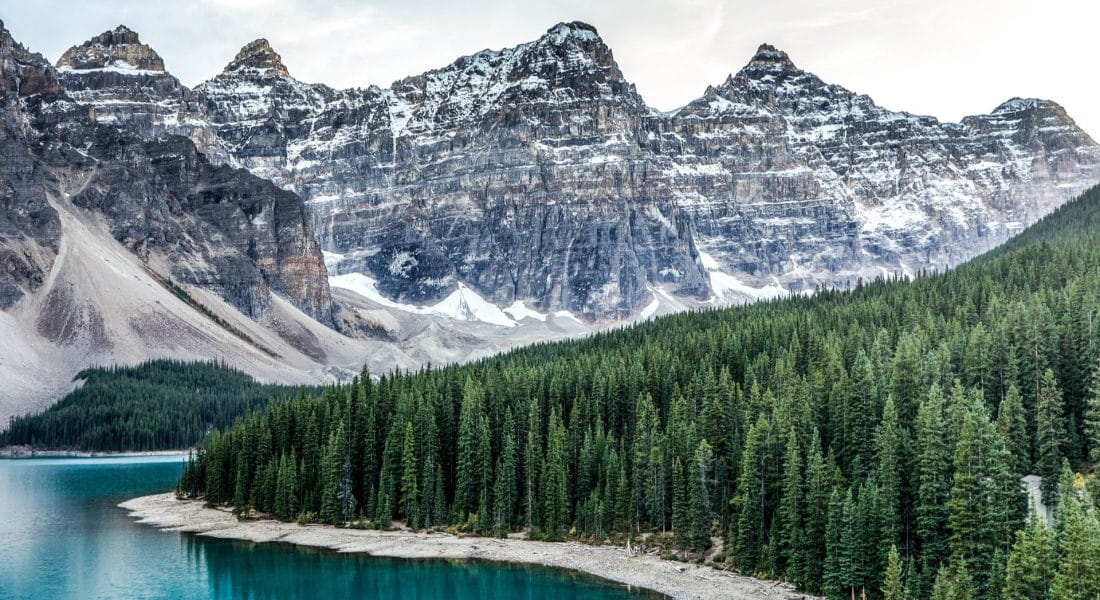 While Banff and the surrounding Lake Louise areas always see a good bit of visitors, the vast expanse of this park will spread out the thousands that do show up in the springtime. The trails will mostly be empty of visitors at this time.
Trails will mostly be snowless at the lower elevations towards the end of spring, although the higher up you go, the more snow covered it will be. The mountains will still have their snowcaps.
Banff in April usually still has snow covering the ground at all elevations with good chances of snow fall. The average high in Banff in April is 44°F, while the average low is 32°F.
During these springtime months, Banff will experience everything from blizzards to downright comfortable weather. In fact, Banff averages 15 inches (38 cm) of snow during these three months. While it can sometimes reach into the mid-50s, expect to be surprised with a rouge snowfall if you try and visit in the spring.
The Columbia Icefield reopens to visitors in mid-April. The popular Moraine Lake opens mid-to-late May, although most lakes will still be frozen until June. Ski season in the area will finish up by late May.
Banff's Spring Statistics:
Average Precipitation Amounts: 103 inches (261 cm)
Average High Temperature: 54 °F (12 °C)
Average Low Temperature: 40 °F (4 °C)
Average Park Visits per Month: 325,000
Summer (July – August)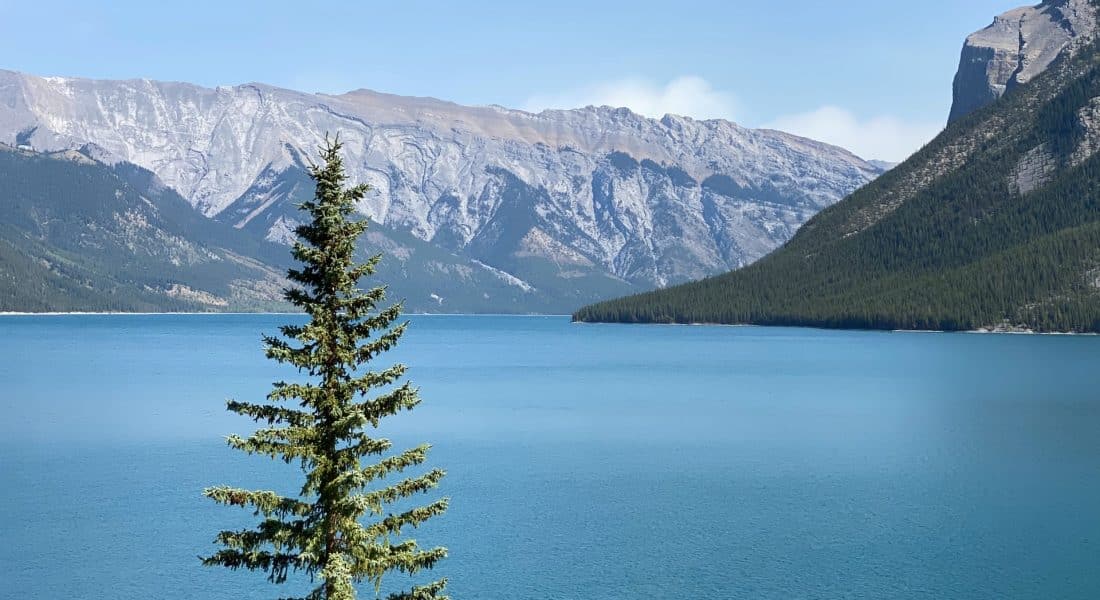 Summer – like most national parks – is when Banff will see its highest amount of visitors. July and August will see almost double the amount of visitors as June does. The crowds begin to wane come September.
The average daytime highs sit in the low 70s in July & August.
Banff's Summer Statistics:
Average Precipitation Amounts: 82 inches (208 cm)
Average High Temperature: 71 °F (22 °C)
Average Low Temperature: 52 °F (11 °C)
Average Park Visits per Month: 706,000
Fall (September – November)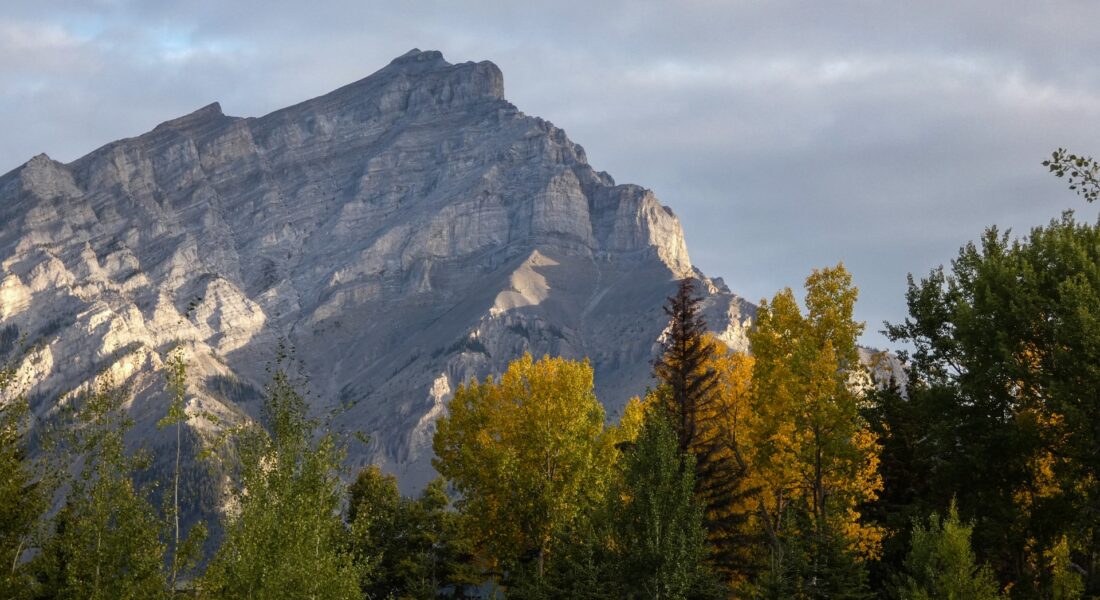 Fall is a tale of two halves.
In September, the temperature is still comfortable during the day in the low 60s, and snowfall is an uncommon sight. While the crowds are starting to wane from their summer highs, there are still almost 500,000 visitors coming here in September. Fall colors are at their heights by September.
However, by the end of October, the weather is downright frigid. October blizzards are common, and wipe away all the fall leaves from the month before. November is when the local ski slopes open back up.
Banff's Autumn/Fall Statistics:
Average Precipitation Amounts: 47 inches (119 cm)
Average High Temperature: 47 °F (8 °C)
Average Low Temperature: 34 °F (1 °C)
Average Park Visits per Month: 250,000, which is skewed by September's 500,000
Winter (December – March)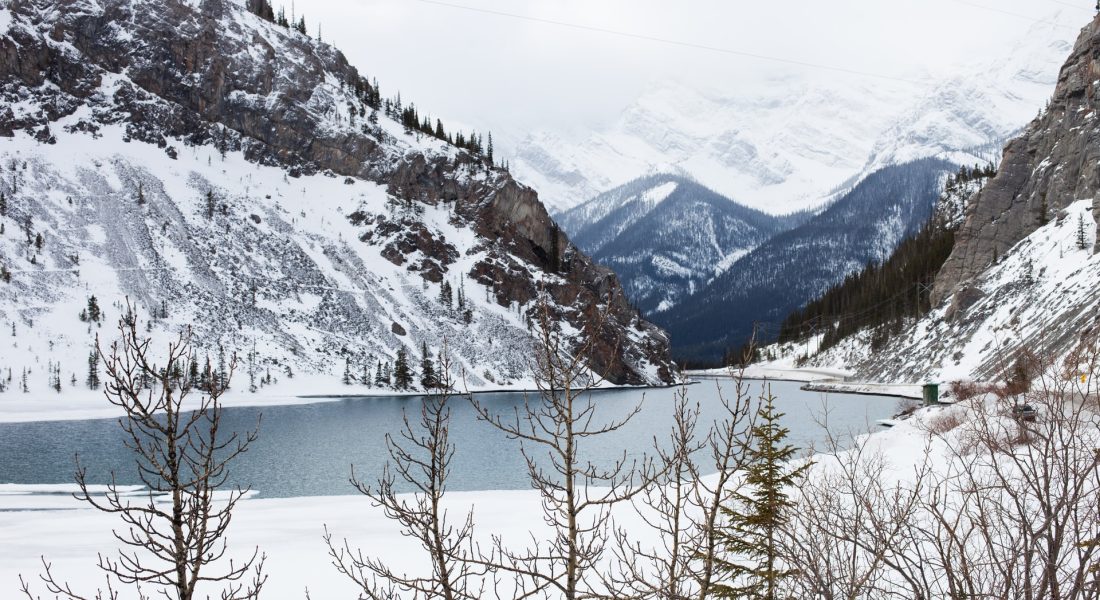 December to March is the peak period for skiing in Banff. So while the park's nearby slopes get extremely crowded (and thus, the local hotels), the National Park itself stays mostly deserted. Top attractions like Moraine Lake and the Columbia Icefield are closed due to the roads not being plowed.
Daytime temperatures rarely go above freezing, and the nighttime lows are in the teens.
While it can snow just about any month in Banff, winter is, of course, the snowiest. Banff on average gets 75 inches (191 cm) of snow a year, with more than half of it coming in these four months.
Banff's Winter Statistics:
Average Precipitation Amounts: 31 inches (79 cm)
Average High Temperature: 31 °F (0 °C)
Average Low Temperature: 18 °F (-8 °C)
Average Park Visits per Month: 194,000