Congress: Get Your Sh*t Together and Pass the Chiricahua National Parks Act
Nestled in the southeastern Arizona desert, Chiricahua National Monument stands as a mostly unknown treasure outside of the locals that live around there. This fantastic landscape is simply waiting to be unveiled and appreciated by a wider audience. With its towering rock spires, unparalleled biodiversity, and rich historical significance, this natural wonder has the potential to become Arizona's fourth national park.
Arizona is already home to the Grand Canyon, Petrified Forest and Saguaro National Parks. Chiricahua (pronounced chr·uh·kaa·wuh) should be its fourth.
A bipartisan bill introduced in early 2023 by Mark Kelly (D-AZ) to reclassify Chiricahua National Monument as a national park, aiming to give this area finally the recognition and protection it deserves. A similar bill passed the Senate in 2022, but failed to get a vote in the House. Hopefully this time is different.
What is the Chiricahua National Monument?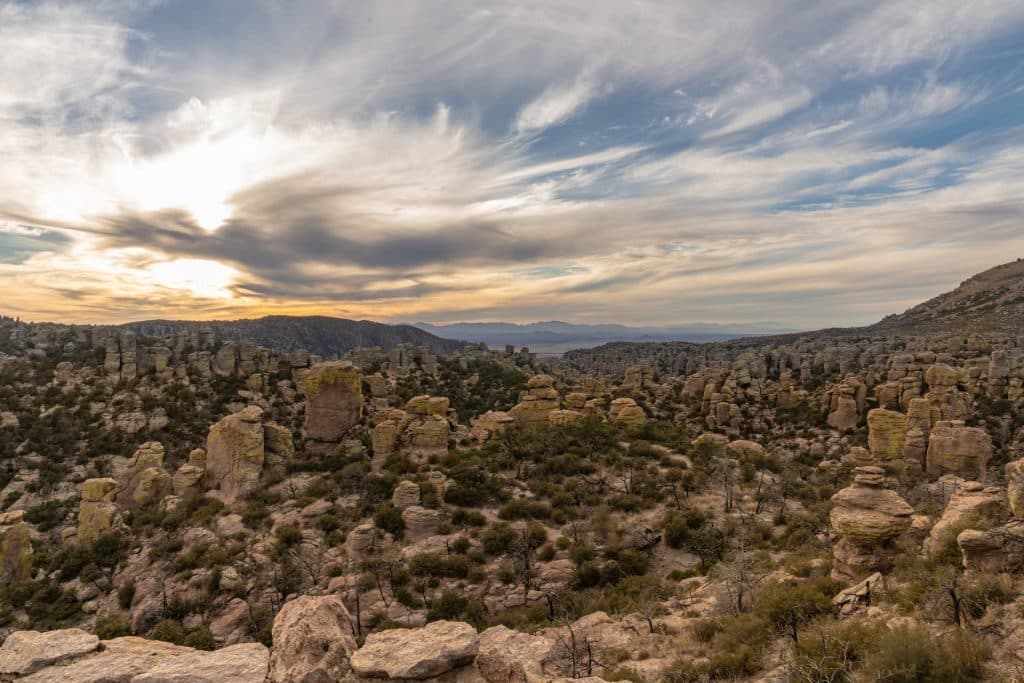 Located approximately 36 miles from Wilcox, AZ, the Chiricahua National Monument preserves the remains of a volcanic eruption from some 27 million years ago.
The monument is a captivating landscape nestled within the Chiricahua Mountains of southeastern Arizona. Designated as a National Monument in 1924, this 12,000 acre natural gem is one of the few "sky islands" (isolated mountain ranges) in Arizona. The monument's most renowned feature is its landscape of striking rock spires, which rise dramatically from the desert floor, creating a surreal and unreal sight. These unique formations, known as hoodoos, are similar to what Bryce Canyon is known for and were shaped over millions of years through volcanic eruptions, erosion, and weathering.
When the Apache inhabited this area, they called it "The Land of Standing-Up Rocks," and considered it an immensely sacred place.
Why Should the Chiricahua National Monument be Reclassified?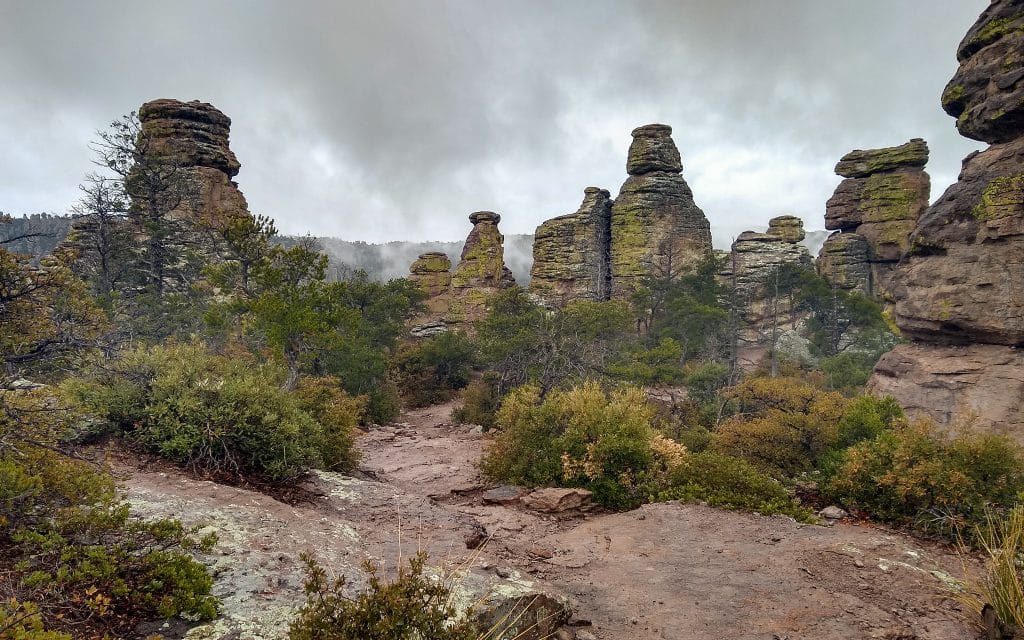 Some of you may wonder "Whats the difference?" when it comes to the reclassification bill. Well, more than you may think.
Reclassifying Chiricahua National Monument as a national park represents a significant opportunity to unlock its true potential as an iconic destination in Arizona. The benefits of this reclassification extend beyond the added funds for the preservation of its natural and cultural resources. It also offers an economic boon for local communities, and showcases Arizona's diverse landscapes on a national scale. In fact, last year, I made the case that we actually need many more national parks. While Chiricahua was not in my initial list, its inclusion would be a great start. The 63 national parks we currently have in place are way too crowded, and the situation is only getting worse.
Conservation and Preservation Benefits
Reclassifying Chiricahua National Monument as a national park would provide enhanced protection and conservation measures for this unique and fragile ecosystem. National parks are subject to stricter regulations and receive greater resources for preservation efforts, ensuring the long-term sustainability of the monument's natural and cultural resources. With its distinct geological formations, rare plant and animal species, and delicate desert ecosystem, Chiricahua deserves the highest level of safeguarding that national park status can provide.
Economic Impact and Tourism Potential
Willcox is the nearest town to Chiricahua, and it has been lobbying for the park designation since the beginning. Officials there know how much the potential economic impact can be.
The reclassification of Chiricahua as a national park would unlock its true tourism potential, stimulating the local economy and providing a significant boost to nearby communities. National parks attract millions of visitors annually, and Chiricahua's captivating landscapes, rich history, and diverse recreational opportunities would undoubtedly draw in more tourists.
As visitation increases, local businesses such as lodging providers, restaurants, and outdoor outfitters would flourish, creating job opportunities and bolstering economic growth in the region. The economic benefits of national park designation have been demonstrated by other parks across the country, and Chiricahua has the potential to become an economic powerhouse for the surrounding communities.
Enhanced National Recognition
Chiricahua National Monument currently remains relatively unknown on the national stage, overshadowed by Arizona's more famous national parks. I actually had never even heard of this particular monument until I heard about the Senator Kelly's bill being introduced.
Reclassifying it as a national park would bring Chiricahua into the spotlight and grant it the recognition it deserves. National parks receive greater exposure through travel guides, documentaries, and websites such as ours, attracting both domestic and international visitors. The increased visibility would not only benefit the monument itself but also contribute to the overall promotion of Arizona's natural wonders. Chiricahua's unique geological features and historical significance would capture the imagination of a wider audience, fostering a greater appreciation for the region's natural and cultural heritage.
Potential Challenges of Chiricahua's Reclassification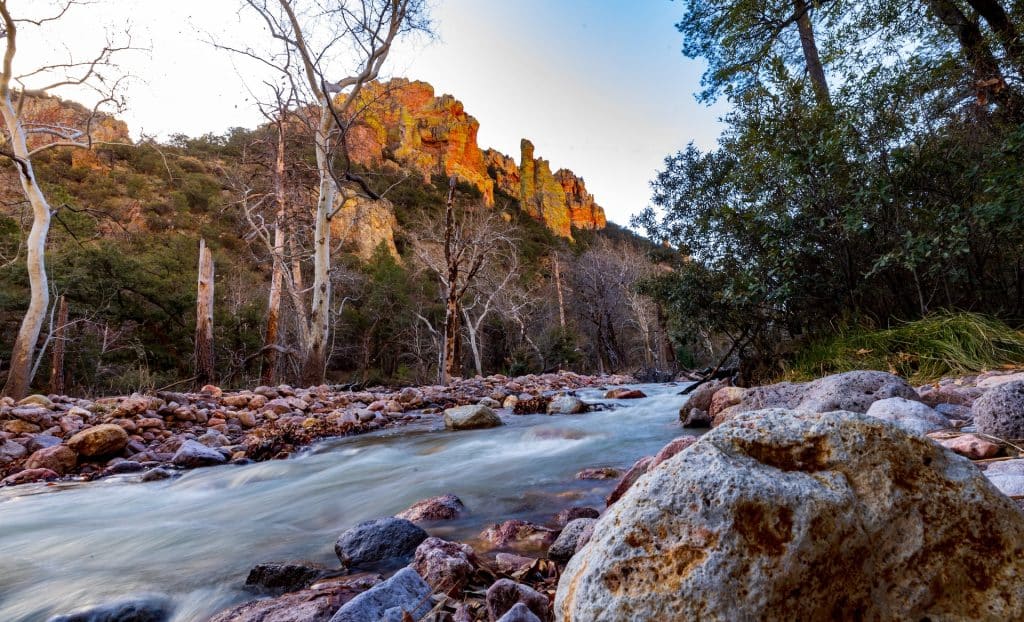 Unfortunately, reclassification isn't an automatic silver bullet. Beyond the challenge of getting the bill passed in a Congress that is – quite frankly – incapable most of the time, it is important to consider other potential challenges as well.
Budgetary Constraints
Reclassifying Chiricahua as a national park does not guarantee an automatic budget increase. However, with increased visitation and recognition, there may be opportunities to secure additional funding for infrastructure improvements, trail maintenance, and visitor services. Collaborative efforts between federal agencies, local communities, and nonprofit organizations can help secure the necessary financial resources to support the transition and ensure the park's long-term sustainability.
Land Acquisition and Expansion Considerations
The footprint of Chiricahua National Monument will not necessarily expand with its reclassification. However, strategic land acquisitions and partnerships with neighboring landowners can help protect critical habitats and create a larger contiguous space for wildlife conservation. Collaborating with private landowners, conservation organizations, and state agencies can facilitate the establishment of buffer zones and ensure the connectivity of ecosystems, allowing for the preservation of Chiricahua's unique biodiversity.
The Potential Crush of Heavy Tourism
Chiricahua National Monument saw 61,377 visitors in 2022. The other four national parks in the state saw significantly more than that. The Grand Canyon saw 4.7 million, Saguaro 900,000, and Petrified Forest over half a million visitors in 2022.
Saguaro is less than 2 hours (110 miles) away from Chiricahua. It is easy to envision a good bit of those 900,000 visitors making the short trip through the tiny town of Wilcox to see the new park. A sudden and steady increase in visitors has had a detrimental effect on nearby towns. This fabulously produced video from Wendover illustrates the challenges of this phenomenon by highlighting what has happened in Moab, home to Arches National Park.