Hiking Oahu's Aiea Loop Trail
The Aiea Loop Trail is a popular hiking trail located in Oahu, Hawaii. It offers a scenic and moderately challenging 4.9-mile loop through the lush rainforest of the Ko'olau Mountains. The trail is known for its beautiful views, diverse flora and fauna, and historical significance.
The Aiea Loop Trail begins at the Keaiwa Heiau State Recreation Area and takes hikers through a dense forest of eucalyptus trees, Norfolk pines, and bamboo groves.
Getting to the Aiea Loop Trailhead
Physical Address: 99-1849 Aiea Heights Dr, Aiea, HI 96701
GPS Coordinates: 21.398652, -157.900256
Only 20 minutes north of Honolulu, the Aiea Loop Trail is the perfect spot to get back into nature if you are spending the majority of your time in town. If you are visiting the Pearl Harbor Memorial, you are even closer, as it is less than 5 miles away.
It is free to park at the trailhead, and there is room for maybe a dozen vehicles in the nicely paved parking lot. At the parking area, there are also restrooms and a small picnic pavilion.
Hiking the Aiea Loop Trail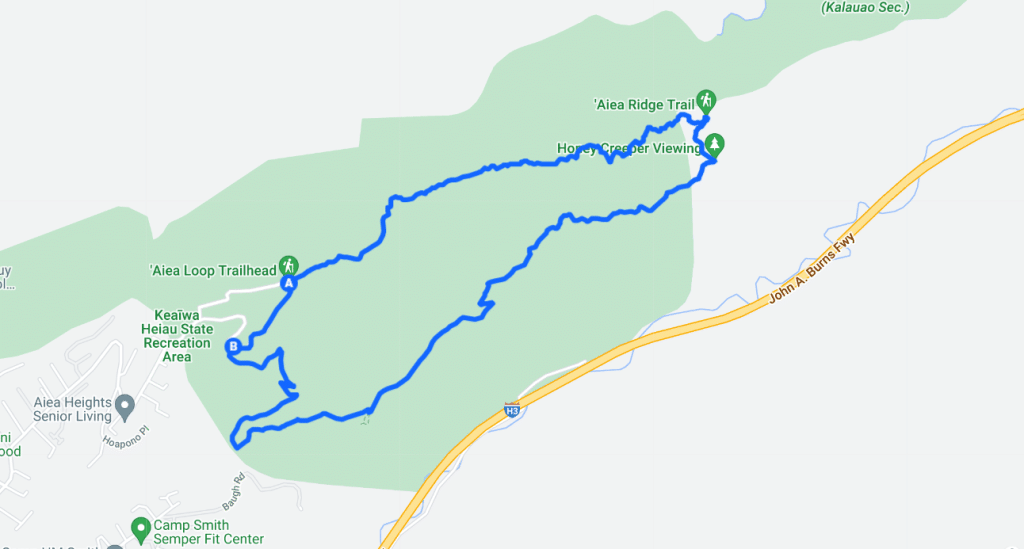 | | |
| --- | --- |
| Total Distance | 4.9 miles |
| Elevation Change | 1,309 ft |
| Difficulty Level | Moderate |
| Route Type | Loop |
| Dogs Allowed? | Yes, but on a leash |
| Fees | Free |
The Aiea Loop Trail is well-maintained and features some inclines and uneven terrain, making it suitable for hikers of moderate fitness levels. It typically takes around 2-3 hours to complete the loop, depending on your pace and the time spent enjoying the views. The trail can get quite muddy, so come prepared with good hiking shoes and a hiking pole if you have one.
To start, head out on the trail from the front-left corner of the parking lot. The trailhead is well-marked with signage.
About a half mile into the hike, you'll come across the Kalauao Falls Loop Trail, which is a harder hike that goes on for over 5 miles, but ends at a waterfall that only runs after a heavy rain.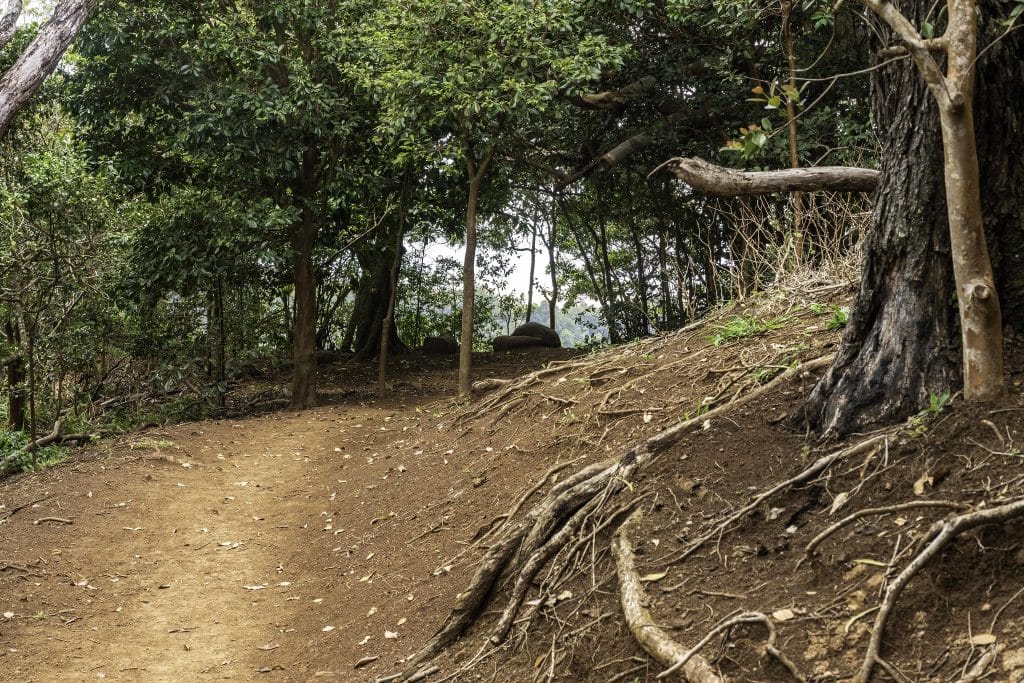 About 1.5 miles into the trail, you will reach the peak of the Aiea Ridge. Stemming from there is the 9-mile Aiea Ridge Trail. There are a few lookouts on the ridge, which make for great panoramic views of the surrounding valleys, Pearl Harbor, and the city of Honolulu. The rest of the trail is generally downhill from here.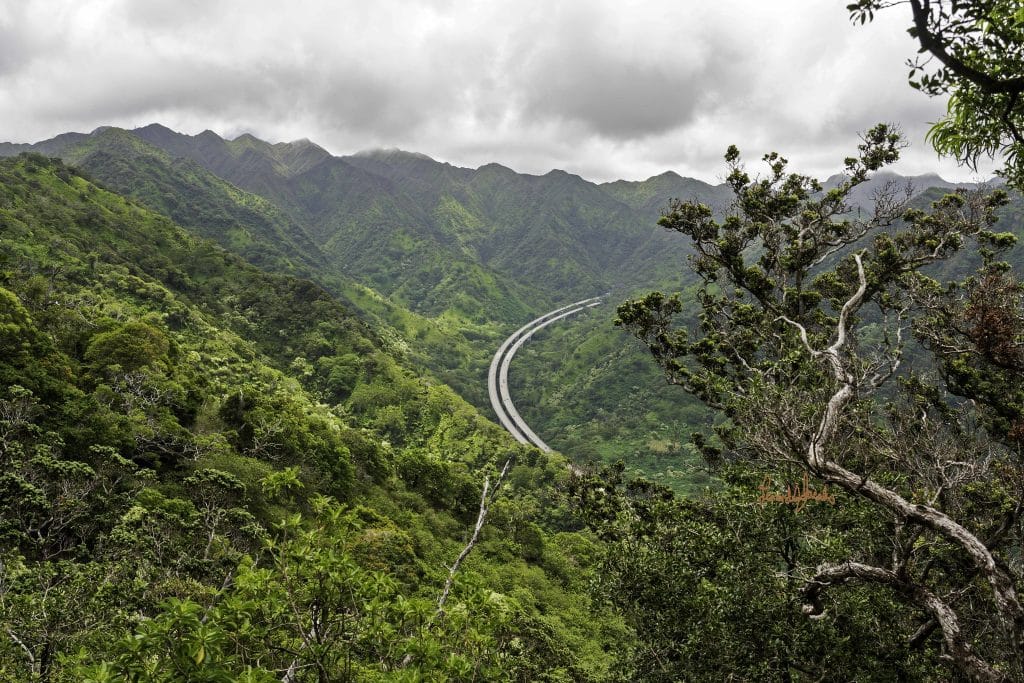 One notable feature of the Aiea Loop Trail is the presence of World War II-era bunkers and military artifacts. 2.5 miles into the trail, you'll come across the B-24J crash site from 1947 during Wold War II. These remnants serve as reminders of the area's historical significance and add an interesting element to the hike.
The Aiea Trail ends along Aiea Heights Road, which is the entrance road to the trailhead you started from.