Can You Reach Dawes Glacier in Alaska by Land?
Dawes Glacier is located in the Endicott Arm fjord in southeast Alaska. It is part of the larger Tracy Arm-Fords Terror Wilderness, which is known for its stunning glacial landscapes and abundant wildlife. The glacier flows from the Coast Mountains and terminates at the head of Endicott Arm, a narrow and picturesque fjord.
Dawes Glacier is a tidewater glacier, meaning it flows from a valley into the ocean or a body of water. It is a massive glacier characterized by its towering blue ice walls and the formation of icebergs as it calves (breaks off) into the water. The glacier is part of the larger Juneau Icefield and is known for its dynamic nature, with frequent calving events and the presence of impressive ice formations. It is a popular attraction for visitors who take boat tours to witness the glacier's beauty and experience the awe-inspiring sights and sounds of calving ice.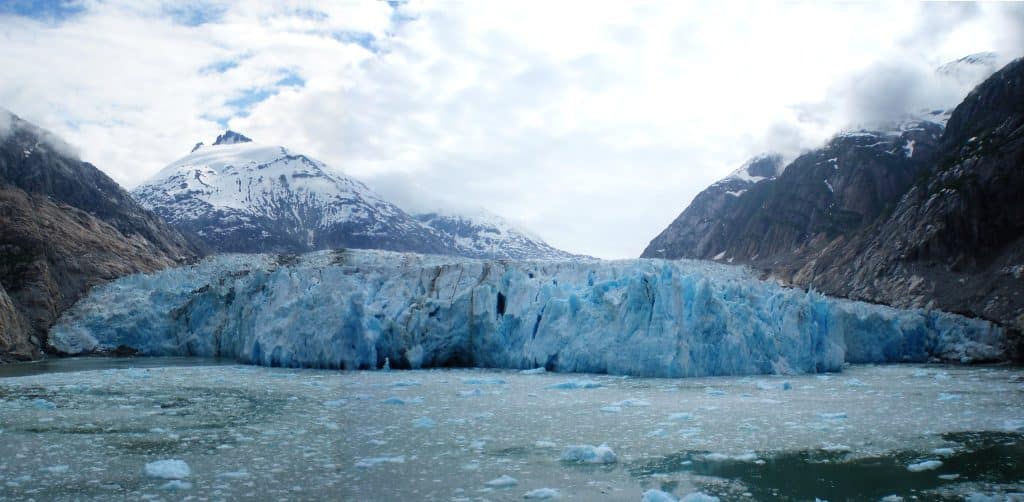 So, Can You Reach Dawes Glacier by Land?
No, you cannot reach Dawes Glacier in Alaska by land. Dawes Glacier is located in the Endicott Arm fjord, which is a remote and inaccessible area. The only way to visit Dawes Glacier is by boat or kayak, as it is not connected to any roads or hiking trails.
It is about 80 miles away from Juneau, in a straight line. If you zoom out on the map above, you'll see a place named Hobart Bay. While it looks close, this small town of only around 40 people, is on the other side of 4000-6000 foot mountain peaks from the fjord that houses the Endicott Arm and Dawes Glacier.
The best way to reach the Endicott Arm and Dawes Glacier is by taking advantage of a tour that's sole purpose is to show you the ocean's shoreline that you cannot reach any other way.
Endicott Arm and Dawes Glacier Guided Tours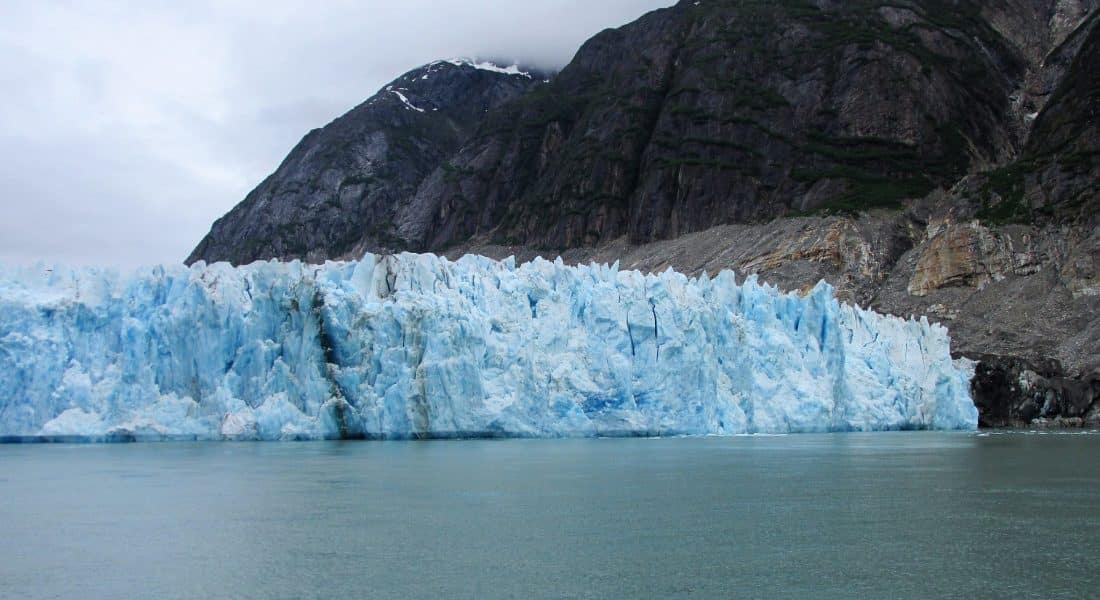 … by Kayak
Some tour operators offer guided kayaking excursions in the Endicott Arm fjord, but they are hard to find. This is mostly because the majority of tours start in Juneau, which would require a 60-80 mile kayak excursion… which is difficult to say the least. The few tours that are available allow you to paddle along the pristine waters, explore the fjord's nooks and crannies, and get a closer view of the glacier. Kayaking tours often last multiple days, and are led by experienced guides.
… by Boat
Several companies offer day cruises or multi-day cruises that navigate through the Inside Passage of Alaska, with stops at Dawes Glacier and Endicott Arm fjord. These cruises often depart from cities such as Juneau or Petersburg and provide opportunities to witness the glacier up close, enjoy the scenic fjord, and spot wildlife.
Princess, Holland America, Carnival, Celebrity and Royal Caribbean cruises all offer up-close views of the Endicott Arm and Dawes Glacier. These cruises offer the view of Dawes as a part of a much larger 7- or 8-day vacation package that sees plenty of other parts of the Alaska coastline. There are a lot of other smaller (and local) operators that also offer multiday excursions as well.
There are other smaller tour operators that offer a 1-day out-and-back sightseeing trip into the Tracy Arm Wilderness and beyond. Allen Marine Tours is one that I found.
… by Air
Another option is taking a flightseeing tour, where you board a small aircraft or helicopter to observe the glaciers and fjords from the air. These tours provide breathtaking aerial views of the landscape and can include flyovers of Dawes Glacier and the Endicott Arm fjord.
There are a handful of helicopters and seaplanes that operate out of Juneau or Petersburg, AK. However, most go see more popular glaciers like Hubbard or Mendenhall. If you have your heart set on the Dawes Glacier, it might be best to call into the official Juneau Tourism office.