Sequoia National Park Through the Seasons
Sequoia National Park is located in central California, nestled at the bottom of the Sierra Nevada mountain range.
What is the Best Month to Visit Sequoia?
Based on our data and research, the best month to visit Sequoia is May, late May (excusing Memorial Day weekend) if you have the flexibility. By late May, virtually every road is reopened, and visitation numbers have not yet reached their peak (which comes in July).
The best months to visit Sequoia, per season are:
May in Spring
June in Summer
October in Fall
Tossup between November and December for Winter
Spring (April – May)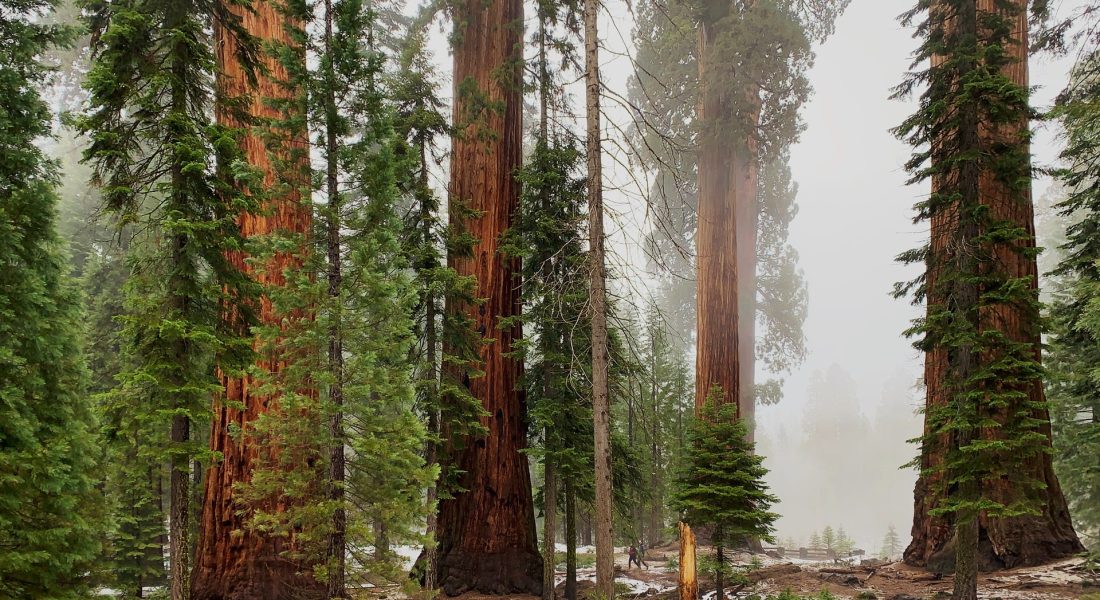 Depending on the elevation, spring in Sequoia generally lasts from April until mid-June. The sequoia groves are often still snowy time of year, though snow begins to melt everywhere. However, be prepared for late spring snowstorms, as they are common and typically are unpredictable. The park's rivers and creeks become swollen with snow melt and are swift, cold, and dangerous. The warm weather that comes to the park during this season produces abundant wildflowers in the foothills.
Sequoia's spring daytime temperatures struggle to get out of the 40s, and are still well-below freezing at night.
By the middle-to-end of April, roads that had closed for the winter begin to reopen, and visitors start to be more abundant. April's visitor count usually comes close to doubling that of March in Sequoia.
Sequoia's Spring Statistics:
Average Precipitation Amounts: 16 inches (41 cm)
Average High Temperature: 46 °F (8 °C)
Average Low Temperature: 25 °F (-4 °C)
Average Park Visits per Month: 106,000
Summer (June – August)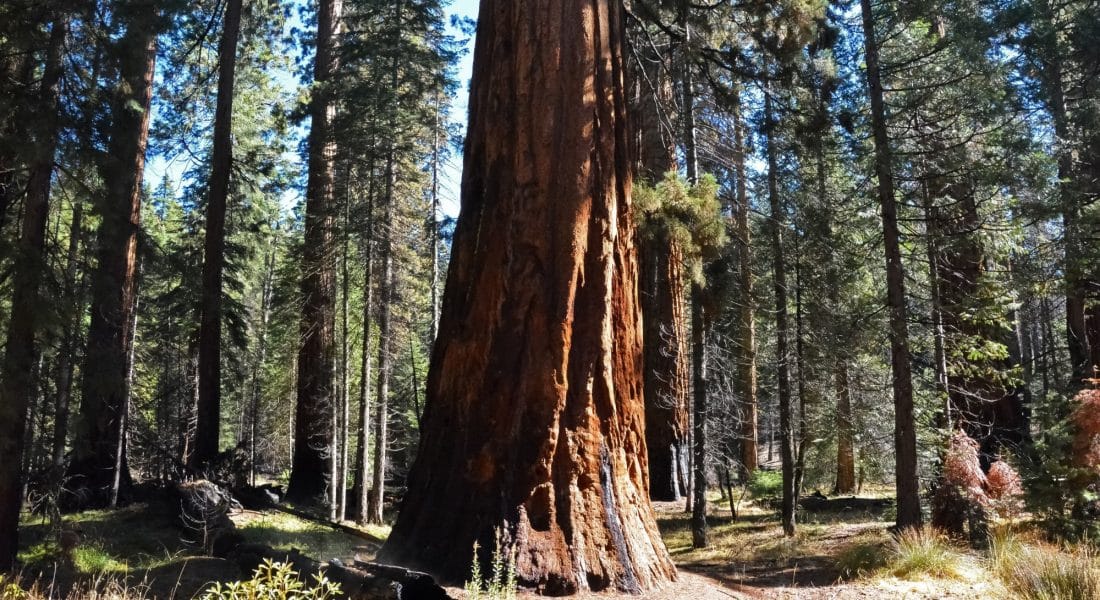 Most people who travel to Sequoia National Park do so in summer. Campsites and lodging fill up quickly in the summer, and reservations need to be made months in advance to find a spot. By mid-June, everything in the park is reopened for the season, and the rush of visitors begin in earnest.
Sequoia is the 26th-most visited National Park in America, and this small park gets quite congested with visitors, peaking in July and August.
Weather at the park is surprisingly mild. Temperatures in the shade of the sequoia groves are quite comfortable and offer a break from the searing California heat in the foothills. Daytime highs can reach close to 80 °F, but often fall short of that. Nighttime temperatures in the summer dip into the 30s or 40s.
Sequoia's Summer Statistics:
Average Precipitation Amounts: 12 inches (30 cm)
Average High Temperature: 65 °F (18 °C)
Average Low Temperature: 40 °F (4 °C)
Average Park Visits per Month: 180,000
Fall (September – October)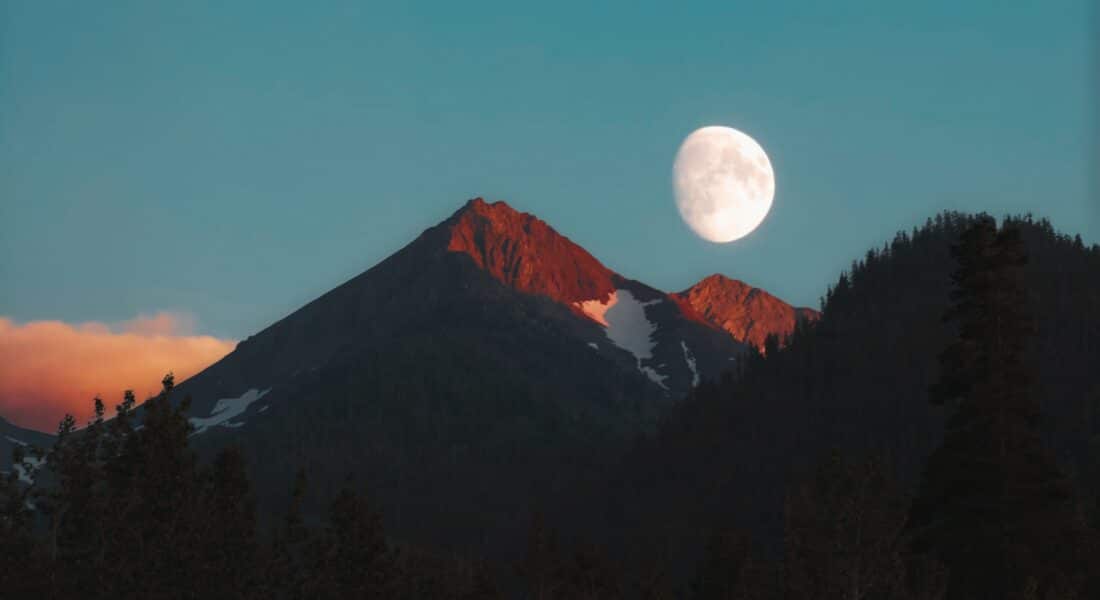 Beginning in September, the weather usually begins to cool at night, though days may still be warm. The weather changes quickly, with hot days followed by stormy ones. Light snows are common by late October, which melt rather quickly with the daytime sun. Sequoia's facilities begin to reduce hours or close, and fewer ranger programs are scheduled. The Mineral King and Cedar Grove areas close for the snowy season by mid-October.
Sequoia's Fall Statistics:
Average Precipitation Amounts: 15 inches (38 cm)
Average High Temperature: 55 °F (13 °C)
Average Low Temperature: 31 °F (-1 °C)
Average Park Visits per Month: 130,000
Winter (November – March)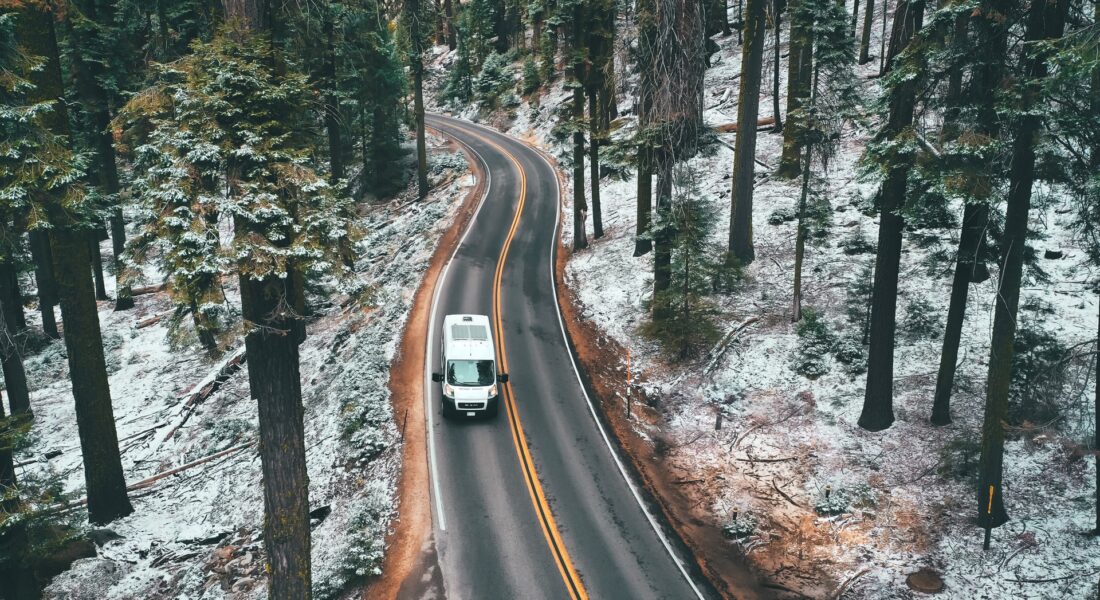 When it begins to snow, sequoia groves are snowy, peaceful, and cold, but rangers still offer free outdoor activities. The timing of snowfalls in Sequoia National Park varies widely and can be difficult to predict. The weather in the foothills is ideal for hiking, and the park is nearly devoid of visitors this time of year.
Amazingly, the park's hillsides are green and decked with wildflowers starting as early as January.
During the winter, there are many road closures within the park. The most popular drive through the park – Generals Highway – is closed from around January 1 to mid-to-late March due to it not being plowed or maintained in the winter. Highway 180 from Grant Grove to Cedar Grove is also closed starting mid-November, and remains that way until the end of March.
Mineral King, Crystal Cave, Crescent Meadow, Wolverton, South Fork, Panoramic Point, Redwood Mountain, Tenmile, and Big Meadows Roads all close for the winter as well, but can vary based on weather conditions.
Sequoia's Winter Statistics:
Average Precipitation Amounts: 54 inches (137 cm)
Average High Temperature: 33 °F (1 °C)
Average Low Temperature: 15 °F (-9 °C)
Average Park Visits per Month: 47,000