Cuyahoga Valley, Flight 93, Gettysburg to DC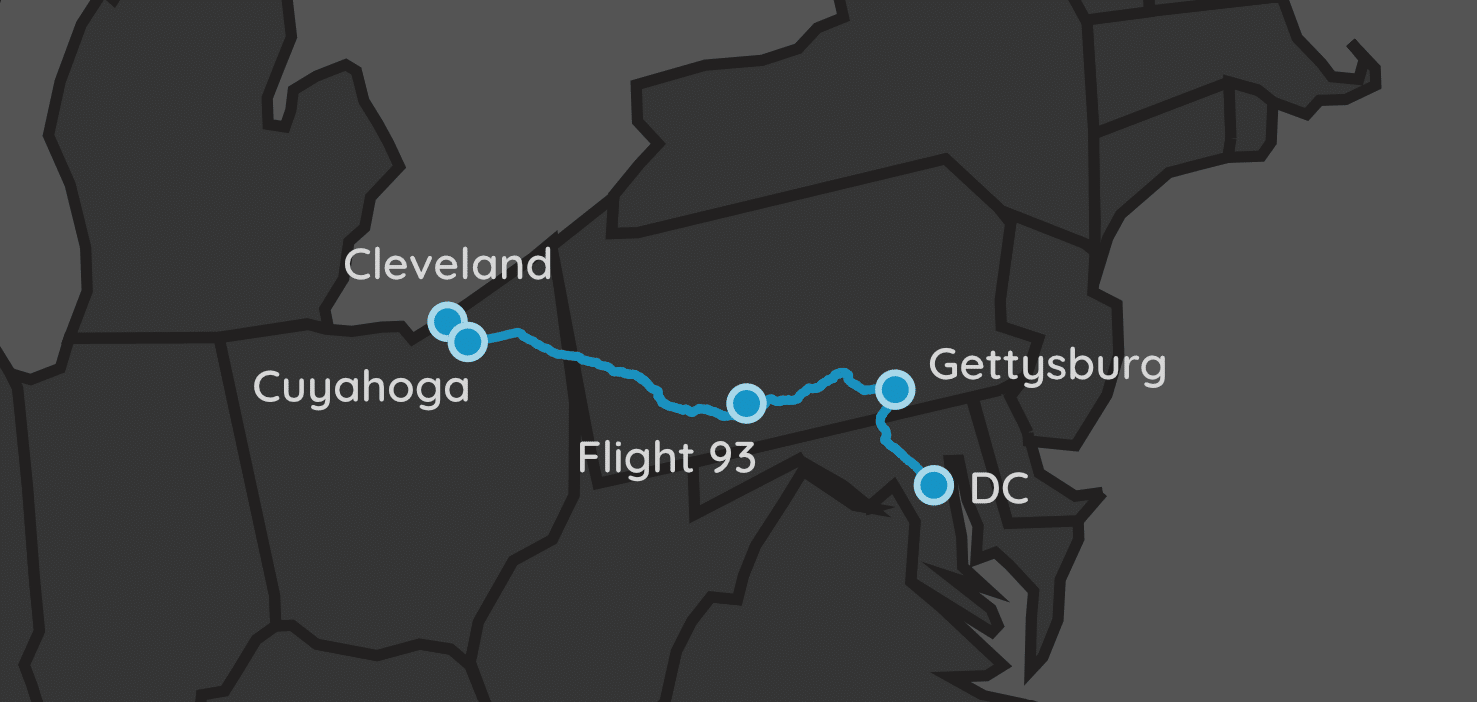 | | | | |
| --- | --- | --- | --- |
| Parks: 4 | Miles: 408 | Days: 7 | Hours: 8 |
While this trip only visits one National Park, it visits two of the most famous national landmarks located in Pennsylvania. Cuyahoga National Park is located in Ohio, with no real other national parks located for hundreds of miles. Because of this, we had to get creative to find a way to build a trip that included it.
This trip's route is just over 400 miles (644 km), accounting for about 8 total hours of drive time. We stay in 3 different towns, all in a different state.
Trip Itinerary
This trip can easily be reversed, coming into DC first and working your way northwest into Cleveland. Both of these cities have a lot to offer, so you could easily spend an extra day at either city and never run out of things to do.
If the drive from Cuyahoga Valley to Gettysburg is too long for you, stop for a night in either Pittsburgh (if you want to visit the city), or Somerset, PA (near Flight 93).
As always, schedule your rental car ahead of time. Always pick up your rental car (or SUV) at your arriving airport, and drop it off right before you get to your departing airport. The rental companies operating within airports make life so easy, especially when you are dropping it off. It literally will take less than 10 minutes out of your morning to drop off the rental car before going into the airport.
Arrival
Day 1
Cleveland, Ohio
Cleveland is a surprisingly beautiful city. Not only is it very easy to get around, but it's downtown in very clean, has a ton to do, and has the Rock N'Roll Hall of Fame.
However, since this trip is all about the parks, we don't spend the night here, and instead head south to Peninsula, the small town in the heart of Cuyahoga Valley.
Drive
Driving
The next location is 25 miles away (~.5 hours).
After arriving in Cleveland, take the short drive down to Peninsula, OH, the small town in the heart of the Cuyahoga Valley.
Destination
Days 1-3
Cuyahoga Valley National Park
Peninsula, OH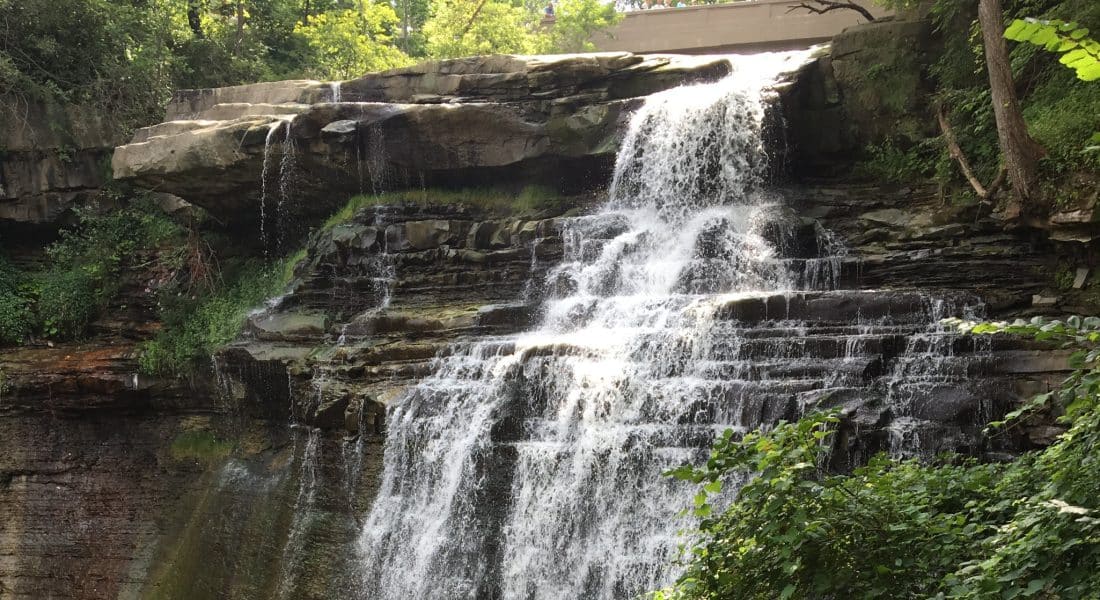 Cuyahoga Valley National Park follows the path of the Cuyahoga River for 22 miles (35 km) in central Ohio. Find deep ravines, waterfalls, prairies, and rock formations deep in the forest at this national park.
Also, over twenty places in Peninsula, OH are listed on the National Register of Historic Places, mostly due to it growing with the establishment of the Ohio and Erie Canal and the Valley Railroad.
Lodging
Peninsula is the best place to stay when visiting the park, but the surrounding towns of Richfield and Independence also offer an abundance of Airbnb rental or hotel options. You can also stay in Cleveland and drive down to visit the park, since it is only about 30 minutes away.
Attractions
While the park is #13 on the US's most-visited parks list, you won't feel like it in this park. There are a lot of trails and historic landmarks that will spread out the crowds.
The Towpath Trail nearly runs the length of the park along the old Erie & Ohio canal. It is the most popular path in the park, however you'll rarely see it packed. The Boston Store Visitor Center and the Canal Exploration Center are two great spots to pick up the trail.
My two favorite trails were the one that took us to Bridal Veil Falls and the trail to Brandywine Falls. Both of these easy-to-moderate effort trails had mixes of offload walking and boardwalks over valleys and cliffs.
Drive
Driving
The next location is 303 miles away (~5.5 hours).
From Ohio, we will be making a few stops in Pennsylvania. There are a few places to stop along the way, Pittsburgh being one of them. Point State Park is right in downtown and where all three rivers meet. This is about the one-third point on your way to the next stay in Gettysburg, so this would be the perfect place to stop, stretch your legs and grab a bite to eat.
Must See
Flight 93 National Memorial
Shanksville, PA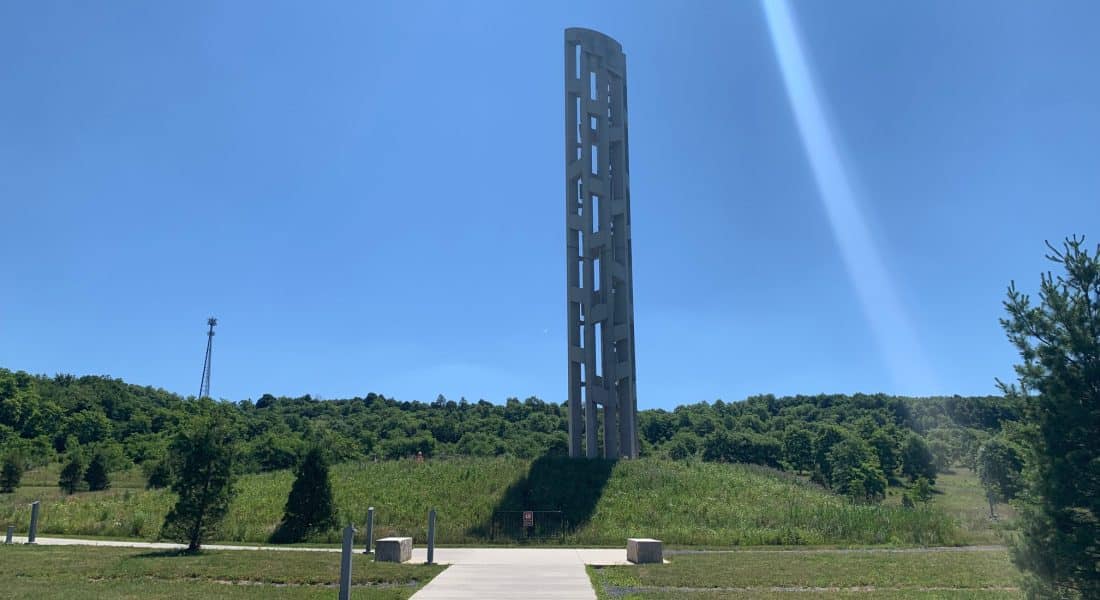 You can hear a pin drop inside and out of this memorial. The visitors center on top the hill from where Flight 93 crashed sits a beautiful museum/memorial dedicated to those passengers that took back the plane from the 9/11 hijackers.
Walk the grounds and learn about each of the passengers that gave their lives that fateful day. It was a very powerful moment for us when visiting.
Destination
Days 3-5
Gettysburg National Military Park
Gettysburg, PA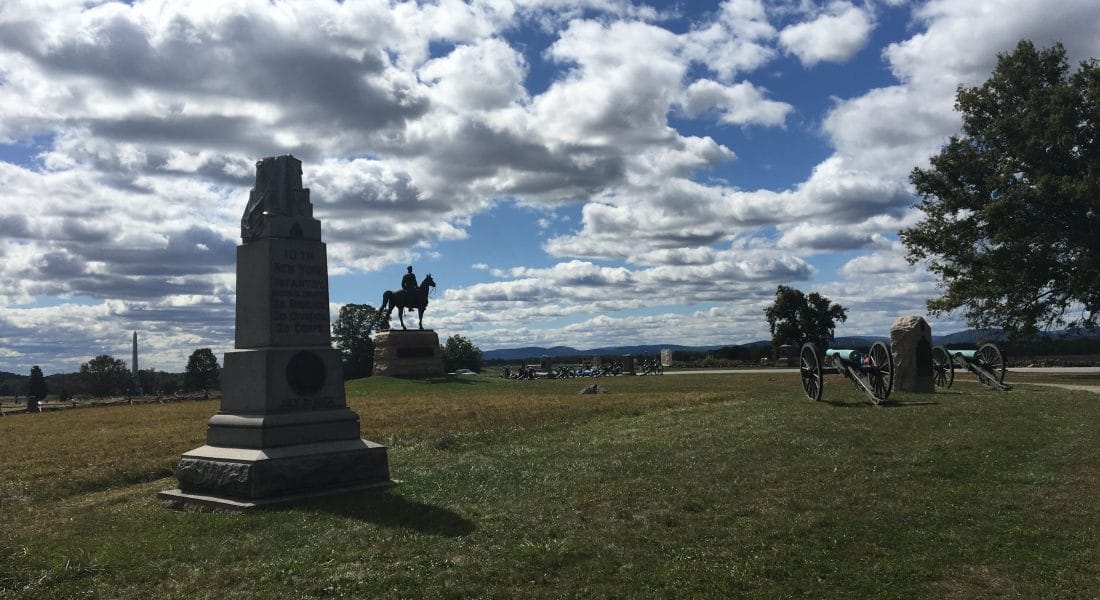 Expect to get into Gettysburg late on Day 3. Day 4 will be all about exploring the area, then you're back on the road to DC the morning of Day 5.
History
For three days in 1863, Union and Confederate forces met here on the fields, hills, and ridges of Gettysburg in the turning-point battle of the American Civil War. Today, the 6,000-acre battlefield includes more than 1,300 monuments, markers, and memorials to tell the story of the battle and the men who fought here.
Visiting
Your day at Gettysburg should start at the Visitors Center at 1195 Baltimore Pike, Gettysburg, PA 17325. Here there is a museum of artifacts and events, as well as a video and history lesson. Pick up a map of the battlefields on your way out.
Next, taking the self-guided driving tour is a must. You can either make a small purchase to get a narration of events and places, or try to follow the station markers yourself.
The battlefields and maps are very well-marked, so you should be able to follow along fairly easy, assuming you picked up a map at the visitor's center.
Drive
Driving
The next location is 80 miles away (~1.5 hours).
Drive south to Washington, DC, passing right through the wonderful small town of Frederick, MD.
We actually took a short weekend trip to Frederick two years ago, and there was enough to do in this small town for a week or more. Because the trip to DC is so short, you can definitely afford to spend a few hours here.
Must See
DC Monuments
Washington, DC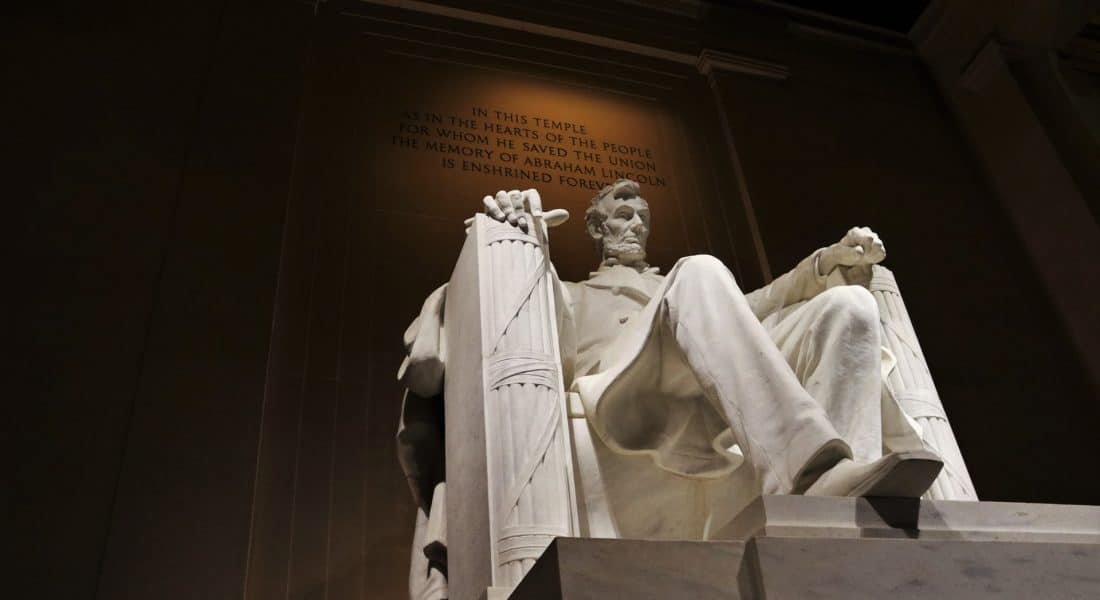 There are so many historical sites within Washington, DC, that it will be impossible to see them all within one day, but you can certainly hit the most notable ones.
The area between the US Capitol Building and the Lincoln Memorial is call the National Mall. All three spots are must-see locations for anyone visiting Washington, DC for the first time. Along the National Mall, you'll find most of the Smithsonian Museums, and dead center is the Washington Monument. The museums are free to enter, so arrive at opening will be best to beat the crowds.
Departure
Days 5-7
Washington, DC
Spend two nights near the city center of DC. There are slightly cheaper hotels a little further away, but that shouldn't matter if they are on a WMATA train route. This will allow you to get into the city without needing to find parking downtown.
There are two major Washington, DC airports (Dulles and Reagan), so we suggest looking at both to find the best prices.