Indiana Dunes, Cuyahoga Valley to Niagara Falls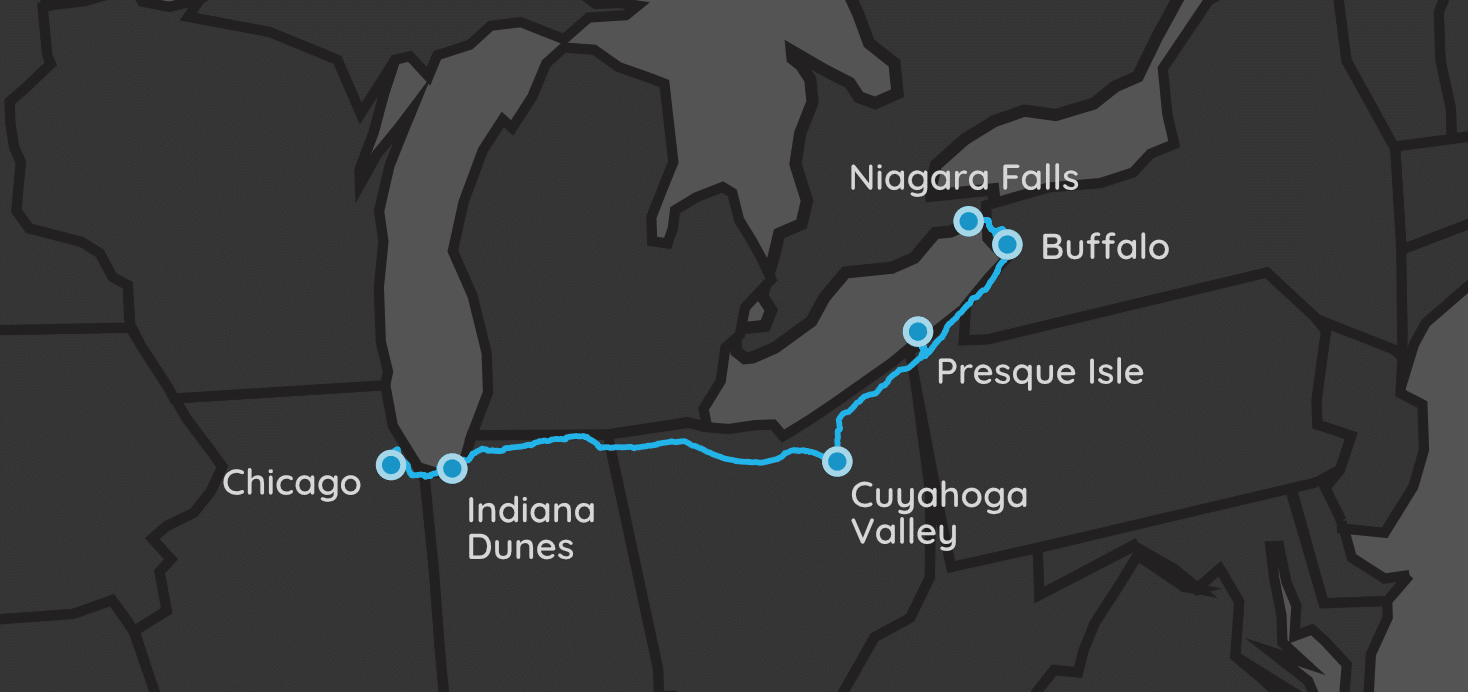 | | | | |
| --- | --- | --- | --- |
| Parks: 4 | Miles: 609 | Days: 8 | Hours: 10 |
The Great Lakes are the largest group of freshwater lakes on Earth by total area. On this road trip, you'll be visiting three of the five Great Lakes: Michigan, Erie, and Ontario. Along the way, we'll soak up some sun in Indiana Dunes National Park, and hike the glacier-created cliffs of Cuyahoga Valley.
Itinerary Notes
This trip can easily be reversed. You can fly into Buffalo, and out of one of the three Chicago airports. We chose to use Midway due to its "large" status and proximity to Indiana Dunes NP. The other two airports in the area are O'hare (ORD) and Gary/Chicago (GYY).
Don't forget to schedule your rental car when you book your flights. You never want to just wing it and try to rent a vehicle immediately after arriving at the airport. That is a recipe for disaster. Many times, rental companies will have little to no inventory available for those that procrastinate.
This would mostly be considered a beach trip, seeing as though we are making stops along 3 of the largest lakes in the US. However, this trip would be still fun during the fall as well. Delaying this trip until mid-to-late October will reward you will reward you with fantastic drives through the Ohio, PA and NY forests as they change colors in the fall.
Arrival
Day 1
Chicago, IL
We decided to fly into Chicago Midway Airport because it is closer to our first stop on the trip – the Indiana Dunes National Park.
The drive from the airport to the city of Dune Acres, Indiana takes about one hour (35 miles).
Drive
Driving
The next location is 35 miles away (~1 hours).
The drive is short, so there shouldn't be much to see here.
Destination
Days 1-4
Indiana Dunes National Park
Dune Acres, IN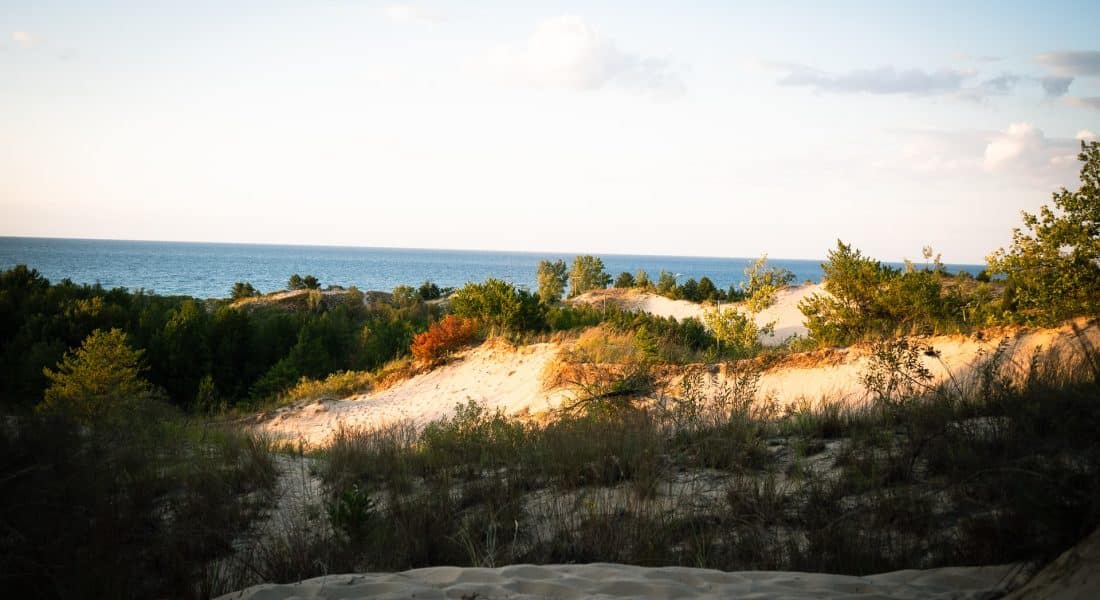 The Indiana Dunes National Park hugs 15 miles (24 km) of the southern shore of Lake Michigan. While this place is a new National Park, it's been a treasured state park for decades.
The park features 14 distinct trail systems covering more than 50 miles of trails. If you are looking to squeeze as much as possible into one hike, the Dune Ridge Trail is just the place. This one-mile hike offers great views of the extensive wetlands and forests south of this tall, forested dune. Perhaps no other area in the park will take you through as many diverse habitats on such a short trail.
Drive
Driving
The next location is 310 miles away (~4.75 hours).
The drive across Indiana and Ohio offer very little in the way of other National Park Service sites. However, if an amusement park is something you and the family might enjoy, stop at Cedar Point in Sandusky, OH.
Destination
Days 4-6
Cuyahoga Valley National Park
Peninsula, OH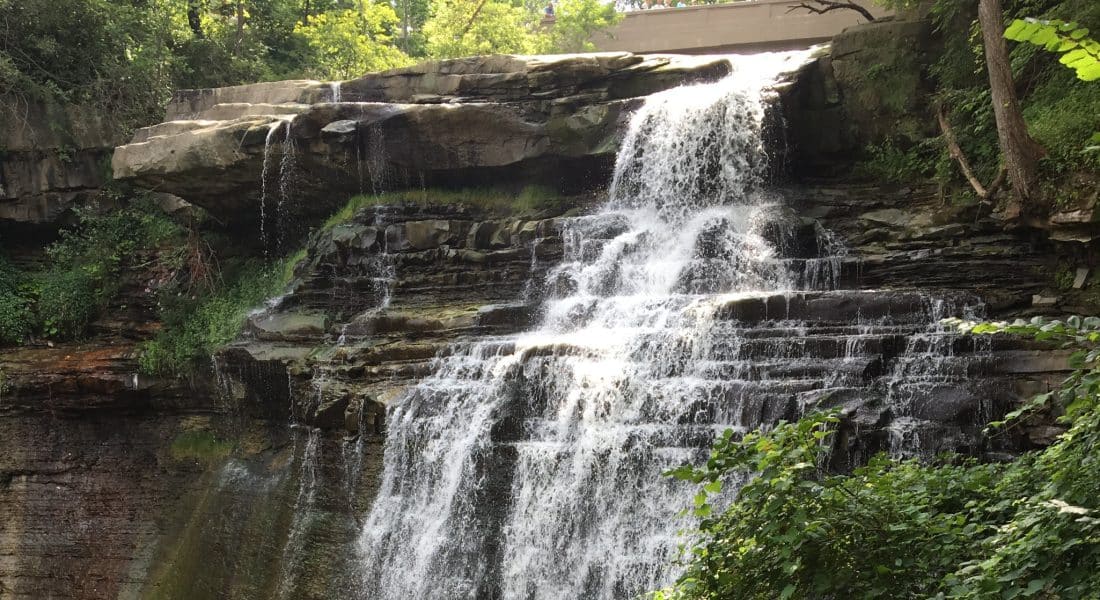 Cuyahoga Valley National Park follows the path of the Cuyahoga River for 22 miles (35 km) in central Ohio. Find deep ravines, waterfalls, prairies, and rock formations deep in the forest at this national park.
Also, over twenty places in Peninsula, OH are listed on the National Register of Historic Places, mostly due to it growing with the establishment of the Ohio and Erie Canal and the Valley Railroad.
Lodging
Peninsula is the best place to stay when visiting the park, but the surrounding towns of Richfield and Independence also offer an abundance of Airbnb rental or hotel options. You can also stay in Cleveland and drive down to visit the park, since it is only about 30 minutes away.
Attractions
While the park is #13 on the US's most-visited parks list, you won't feel like it in this park. There are a lot of trails and historic landmarks that will spread out the crowds.
The Towpath Trail nearly runs the length of the park along the old Erie & Ohio canal. It is the most popular path in the park, however you'll rarely see it packed. The Boston Store Visitor Center and the Canal Exploration Center are two great spots to pick up the trail.
My two favorite trails were the one that took us to Bridal Veil Falls and the trail to Brandywine Falls. Both of these easy-to-moderate effort trails had mixes of offload walking and boardwalks over valleys and cliffs.
Drive
Driving
The next location is 111 miles away (~2 hours).
After leaving Cuyahoga Valley, head east towards Pennsylvania. At the very top part of PA will be the crown jewel of their state park system, and a stop you souldn't miss.
Must See
Presque Isle State Park
Erie, PA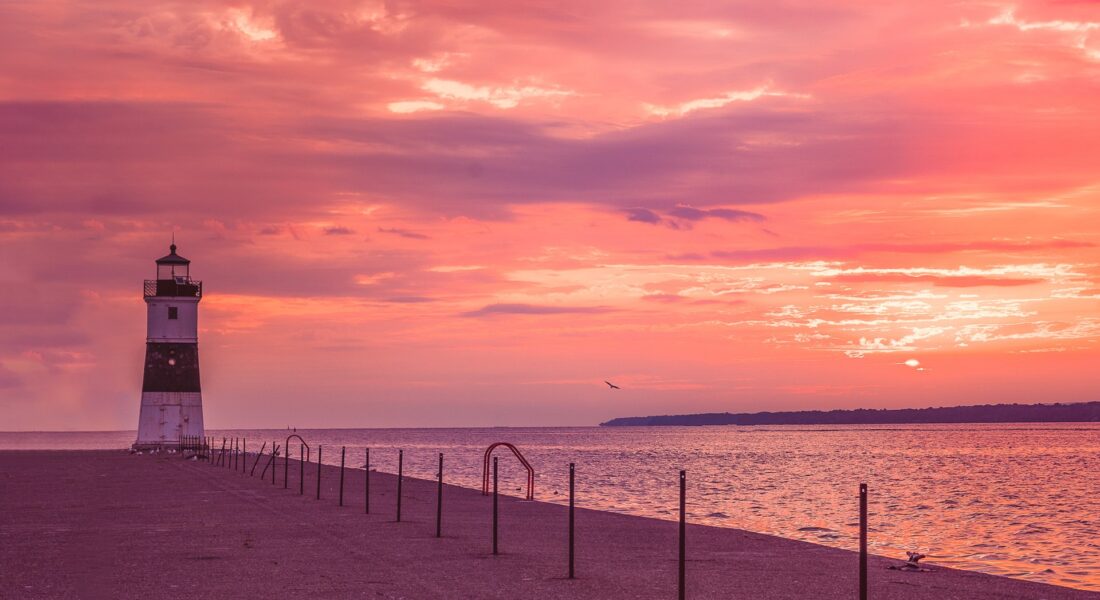 Pennsylvania's most prized park is Presque Isle State Park, located on the shores of Lake Erie. This 3,200 acre park is a sandy peninsula that arches into Lake Erie, and is PA's only real "seashore".
Presque Isle offers its visitors a beautiful coastline and many recreational activities, including 11 miles of beaches for swimming, boating, fishing, hiking, bicycling, and in-line skating. Take a slow and scenic drive around the park via the 13 mile round trip Peninsula Drive loop.
If you want to spend the night here, stay in the nearby town of Erie, PA. This once-formidable steel town has seen better days, but is still a wonderful place to make a stop in. Voodoo Brewery located downtown has some of the best beers and food in the area, hands down.
Drive
Driving
The next location is 127 miles away (~2 hours).
Another 2-hour drive awaits you after leaving Erie, PA. The drive along Lake Erie's coastline will take you to eastern New York, and the famed Niagara Falls.
Destination
Days 6-8
Niagara Falls
Niagara Falls, NY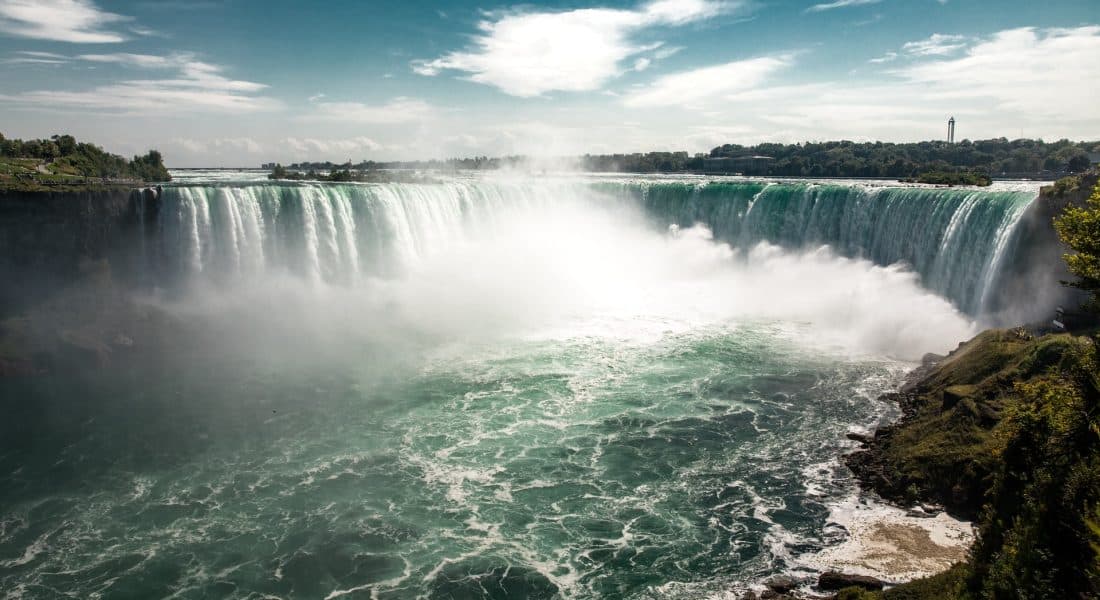 If given the choice, you should cross the border into Canada before seeing Niagara Falls. The Canadian side of the falls has a livelier atmosphere with more touristy attractions. The better views of the falls are also from the Canadian side.
However, the US Niagara has a lot to offer as well. Niagara State Park in New York is a wonderful place to explore, and you actually tend to get a little closer to the falls from US side, believe it or not.
Whichever side you choose, we suggest staying a full day here.
Drive
Driving
The next location is 26 miles away (~.5 hours).
Niagara Falls is only 30 minutes from the Buffalo airport. This drive can easily be made the morning of your flight, regardless of boarding time.
Departure
Day 8
Buffalo, NY
After the most epic Great Lakes trip ever, fly home out of Buffalo Niagara International Airport. Arrive a few hours ahead of your boarding time and drop off your rental car at the appropriate kiosk. There will be plenty of signs helping guide you to drop off your car easily.