All Yellowstone National Park Entrance Signs
There are five entrances to Yellowstone National Park: North Entrance, Northeast Entrance, South Entrance, East Entrance and West Entrance.
All five have their own reason to enter at that particular spot, but what they share is a familiar sign. All five entrances have extremely similar signs marking the start of the park's boundary.
Map of all Yellowstone Signs
There are five main entrances, and six signs for Yellowstone National Park. The map above shows their exact location in relation to the park, while I go into detail of each entrance below.
Gardiner & Park Street (Not an Entrance)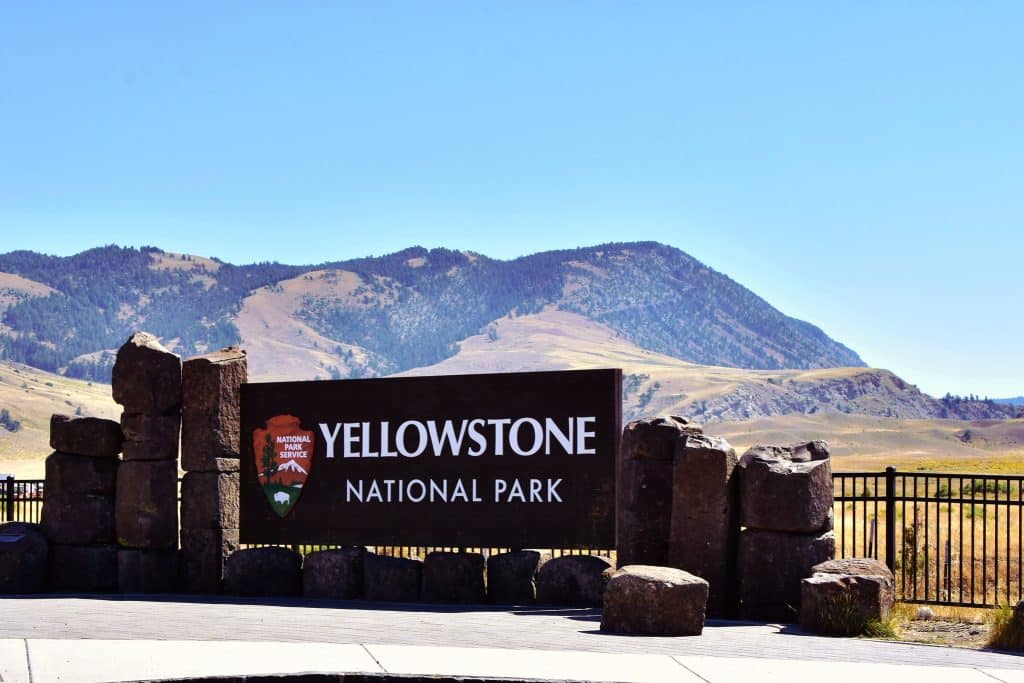 Location: 10-12 E Park St, Gardiner, MT 59030
GPS: 45.029551, -110.705502
Newly constructed in the Yellowstone National Park Gateway Garden, this popular sign is in the town of Gardiner, MT. The garden is at the T intersection of Highway 89 and Park Street. This is the only sign that does not match the rest of the park's signage style.
North Entrance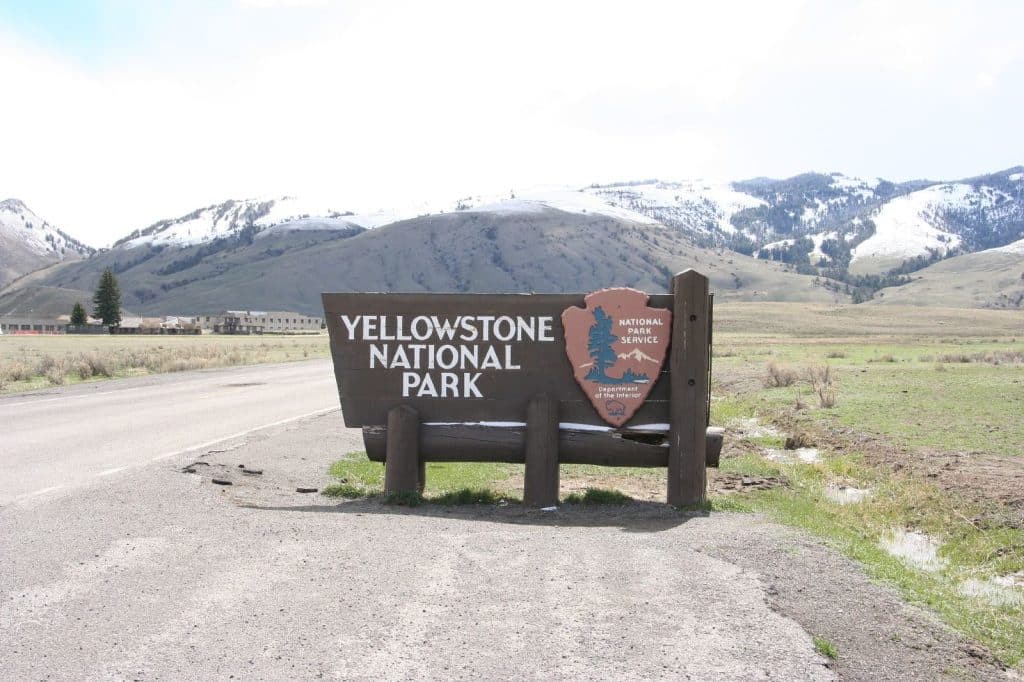 Address: 2819 US-89, Gardiner, MT 59030
GPS: 45.028659, -110.707041
Upon entering the park along North Entrance Road from Gardiner, Montana, the sign will be on your right in a small gravel pull-off. This particular entrance is only a few miles from Mammoth Hot Springs.
Northeast Entrance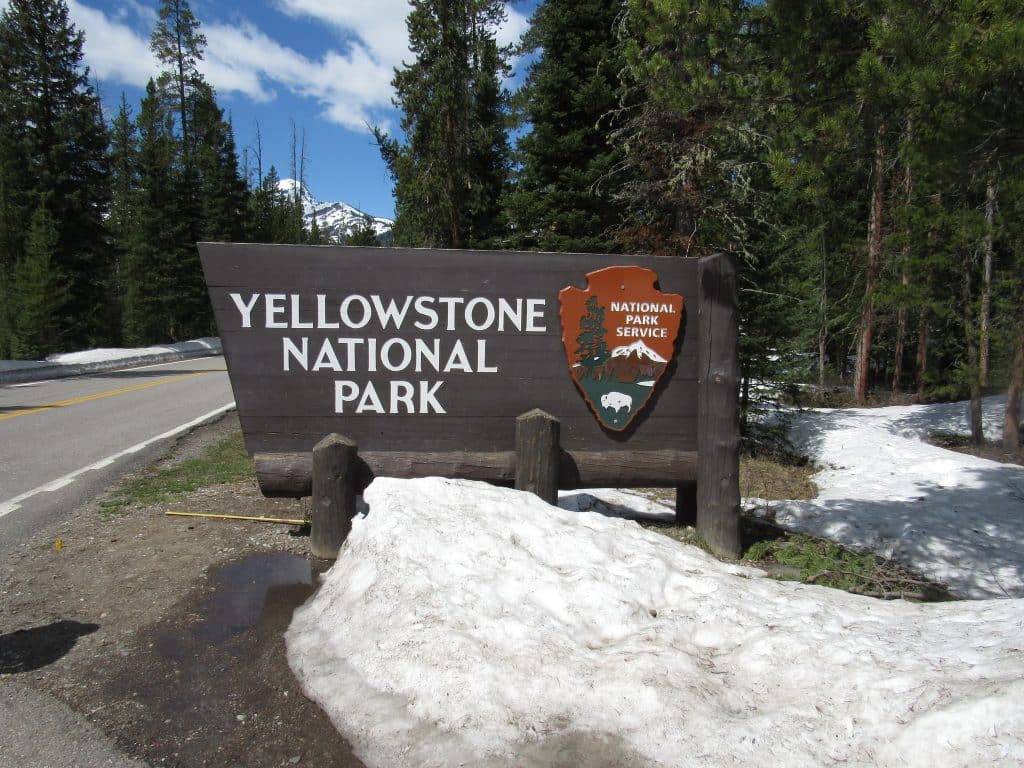 Address: US-212, Silver Gate, MT 59081
GPS: 45.003477, -110.001907
Following along Beartooth Highway (US 212) along the Montana/Wyoming border, the northeast entrance is nearest to the tiny outpost of Cooke City. This highway is generally open from Memorial Day weekend through mid September.
This entrance is the quickest way to enter the expansive and scenic Lamar Valley. The northeast entrance is by far the most dramatic on into the park, but is also the least used.
South Entrance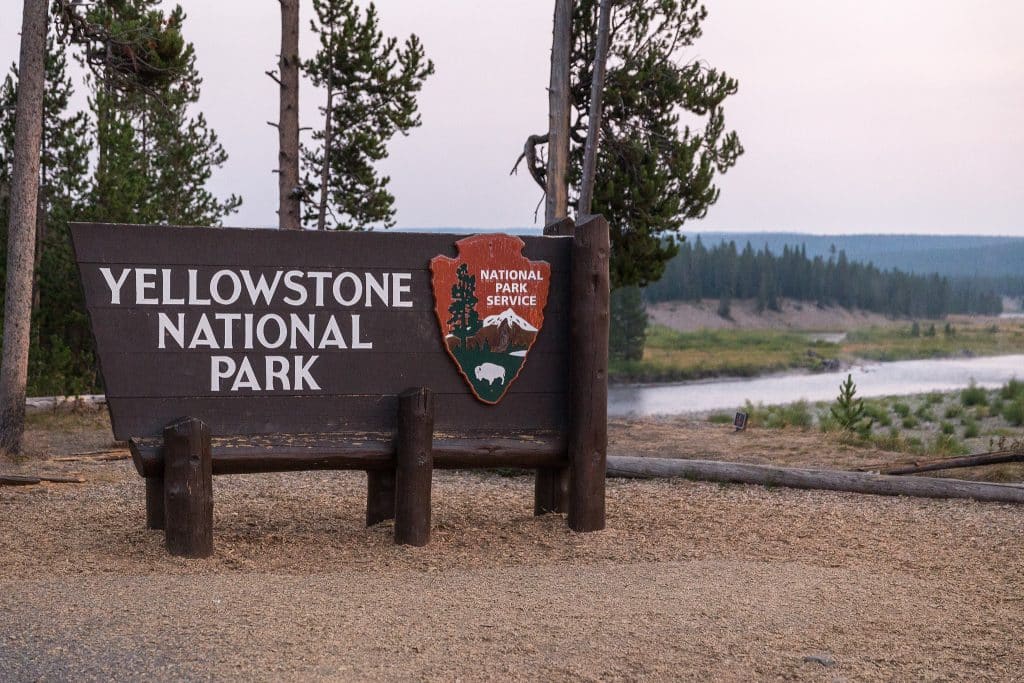 Address: Travelers Ct, Yellowstone National Park, WY 82190
GPS: 44.133395, -110.665268
The southern entrance into Yellowstone comes from neighboring Grand Teton National Park along the 57-mile John D. Rockefeller, Jr. Highway between the two parks. Beyond that is the town of Jackson, WY, home to the famous Jackson Hole Ski Resort.
East Entrance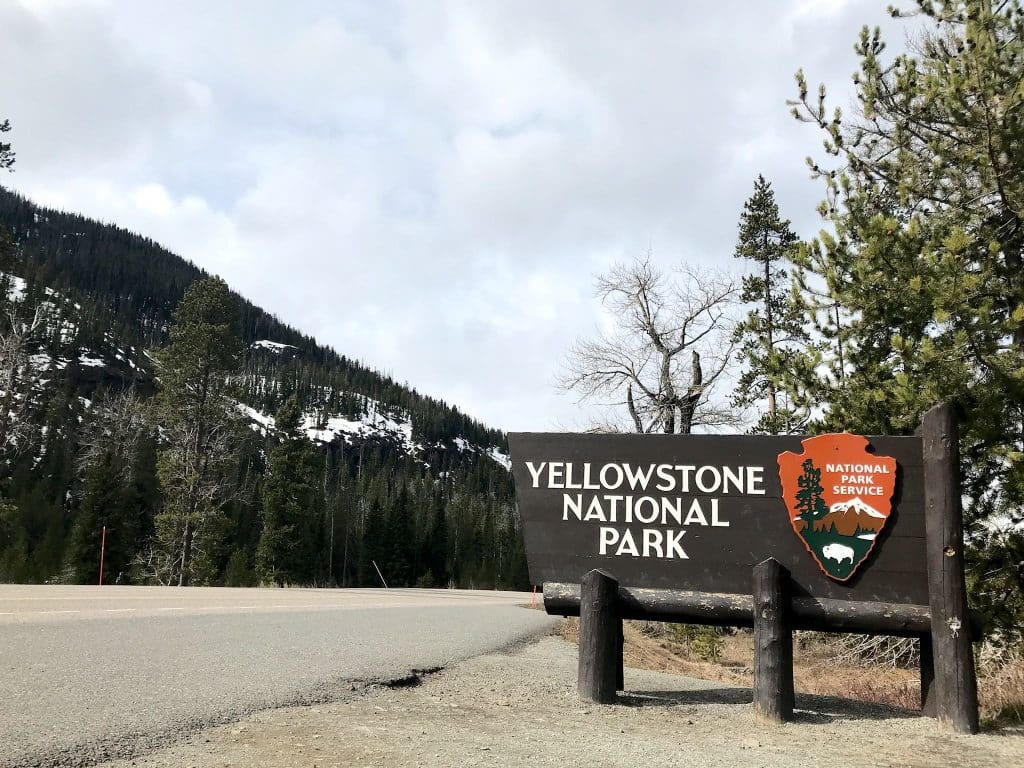 Address: 15 N Fork Hwy, Cody, WY 82414
GPS: 44.489460, -110.001675
The closest entrance to Yellowstone Lake, the Eastern entrance, comes in along US 14. Cody, WY is the closest town to this sign, but it's not close. It is actually 53 miles away.
West Entrance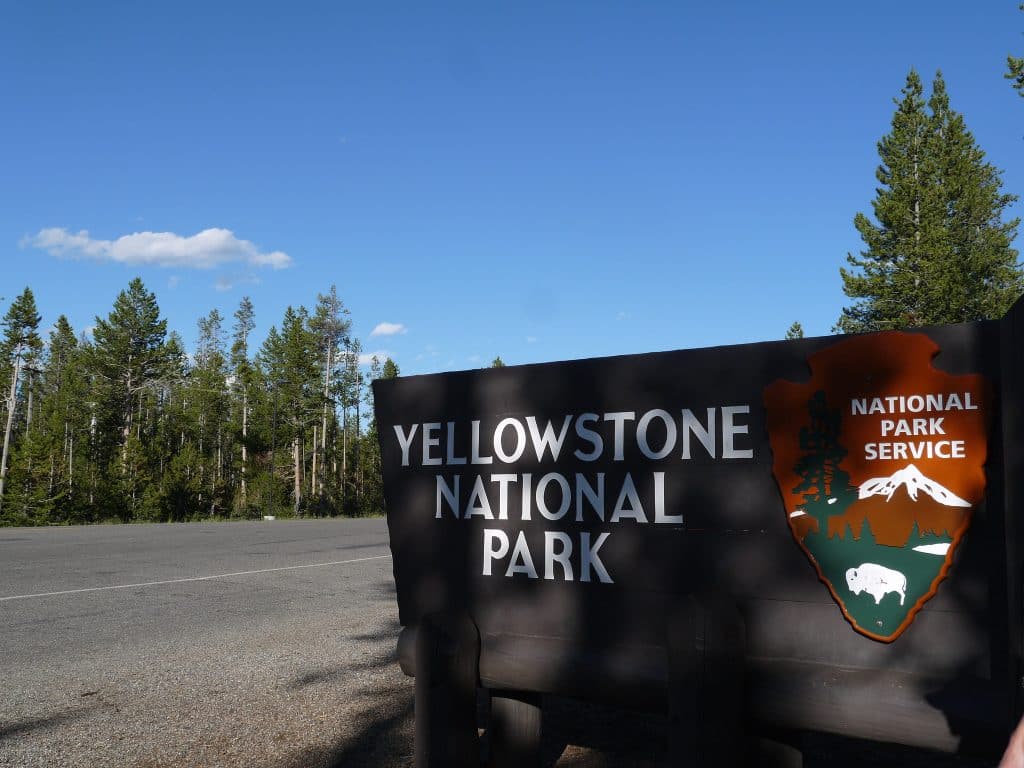 Address: Yellowstone National Park, West Yellowstone, MT 59758
GPS: 44.657288, -111.091966
Just outside the town of West Yellowstone, MT sits the western entrance to the park along US 20. This entrance is located just miles from the Wyoming border, and is a convenient entrance for those coming from Idaho or western Montana, especially Missoula.
The western entrance to Yellowstone National Park is also the one you should take if your plan is to see geysers like the Grand Prismatic Spring or Old Faithful.