Top East Coast National Parks Ranked for 2023!
The East Coast of the United States is not as well known for its parks like the west. Out west, states like California, Colorado, and Utah get all the press. Well, of course they do! These western states have some of the most magnificent sights in all the US, from enormous Sequoias and Coastal Redwoods, to the most famous canyon of them all.
However, the East Coast should not be forgotten. There are some amazing parks to visit in the eastern half of the US. Nothing beats the time you spend in nature in national parks, especially those on the East Coast, since they are so diverse.
The East Coast has a lot to offer in terms of national parks – from the most popular national park in the country to a national park comprised of seven different islands, the East Coast is diverse and spectacular. The East Coast has you covered if you're looking for caves or natural springs.
If you're just itching to explore all the East Coast has to offer, read on to find out what surprising biodiversity is viewable.
We've listed and ranked some of the east coast's most memorable national parks. These parks are a mix of not only National Parks, but also other NPS-managed sites like Monuments and National Memorials. We've even thrown in a couple must-see state parks as well!
Why Would (or Should) You Visit the East Coast
Airfare is expensive. It can easily and quickly add $3,000 to the cost of your vacation if you have to cross the country. In our most recent trip out west to see Crater Lake & the Redwoods, airfare for my family of five cost $3,200!
For those of you who live on the eastern half of the US, driving to your vacation destination can be a much cheaper option – and this is even with the price of gas factored in!
Another reason is that the two halves of the country are vastly different. The East Coast is lush with hardwood forests, and the Atlantic beaches are a different breed from the rocky cliffs of the Pacific.
What to Expect When Visiting the East Coast
There are some distinct differences between the two coasts of the US. Some are obvious, while some might not be.
The Weather
The East Coast has seasons, just like almost everywhere else. From about Washington, DC north, you'll have snowfall from about December until April. The summers all along the coast will be hot and humid. The west has dry air, and the east gets extremely humid in June, July, and August.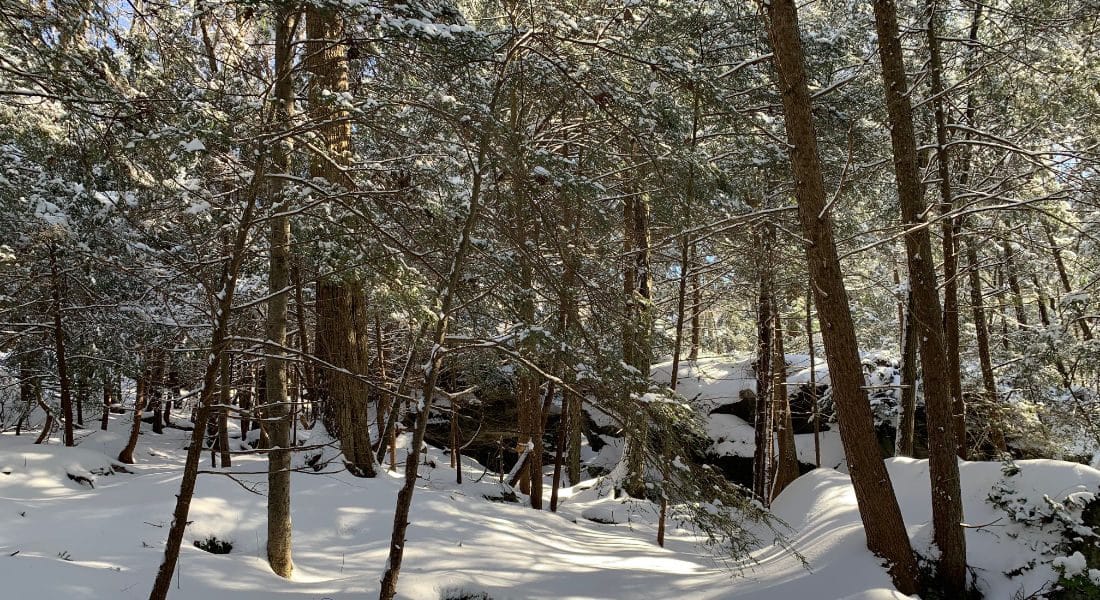 The Foliage
The foliage will be different as well. The East Coast is dominated by hardwoods such as Maple, Oak and Cherry. Conifers such as Hemlock, White Pine and dot the landscape as well. However, there are precious few old-growth forests in the East. Since the East Coast is where the first European settlements were built, the forests never stood a chance. The only reason many western forests are protected now is due to the fact that there were a couple of hundred years of lead time to begin to protect them before loggers took hold.
A great benefit to having all these hardwoods, is that the fall colors are amazing when they start to change. Parks such as Shenandoah and Acadia are known for their tremendous fall colors, which end up being some of their busiest months.
(Relatively) Less People
Lastly, besides The Great Smoky Mountains and Acadia, most of the most-visited National Parks are out west. You'll probably run into fewer people (relatively) on the East Coast, depending on where you decide to visit.
Ranked East Coast National Parks
Here are our top 15 parks that you need to visit during your next East Coast vacation. We've included all eleven officially designated National Parks, as well as four others that should not be skipped.
Most parks listed here are within an hour or so from the Atlantic Ocean's coast. However, we've also included a handful of parks that are still definitely considered "Eastern". While no one would ever label them as on the coast, they are unequivocally on the eastern half of the US.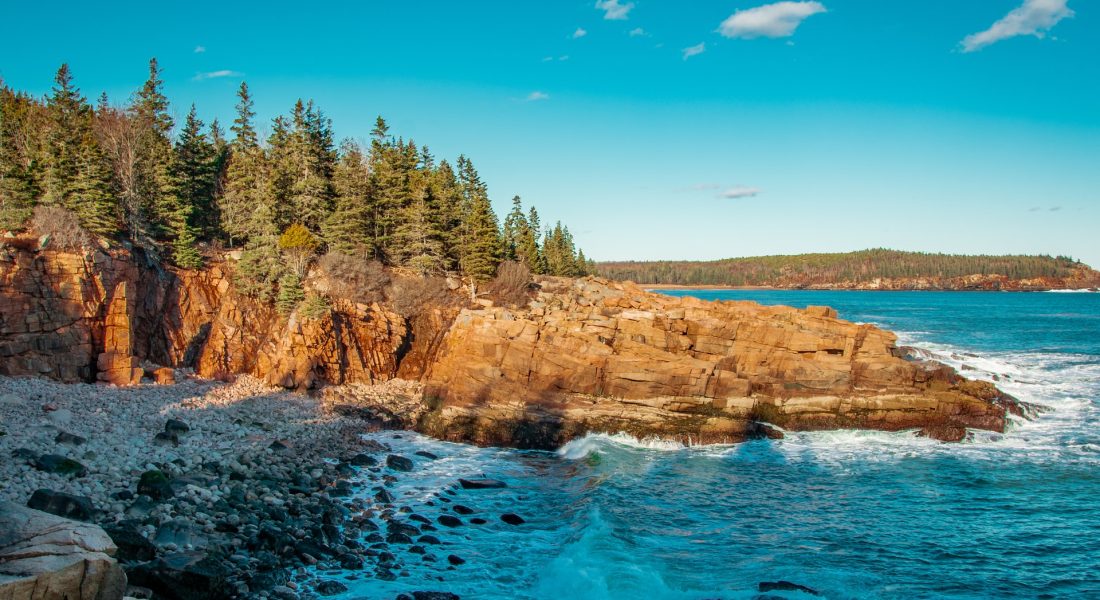 Acadia National Park is located on the seashore of Maine, and currently has about 50,000 acres. This acreage is spread out here-and-there due to how it was created by wealthy landowners in 1916.
The park primarily sits on Maine's Mount Desert Island. Its landscape is marked by woodland, rocky beaches and glacier-scoured granite peaks such as Cadillac Mountain, the highest point on the United States' East Coast.
Acadia's boundary is unlike any other National Park. It extends its reach over half of the Mount Desert Island of which it occupies. Surrounding the park is a mix of public and private lands that make up this very unusual boundary.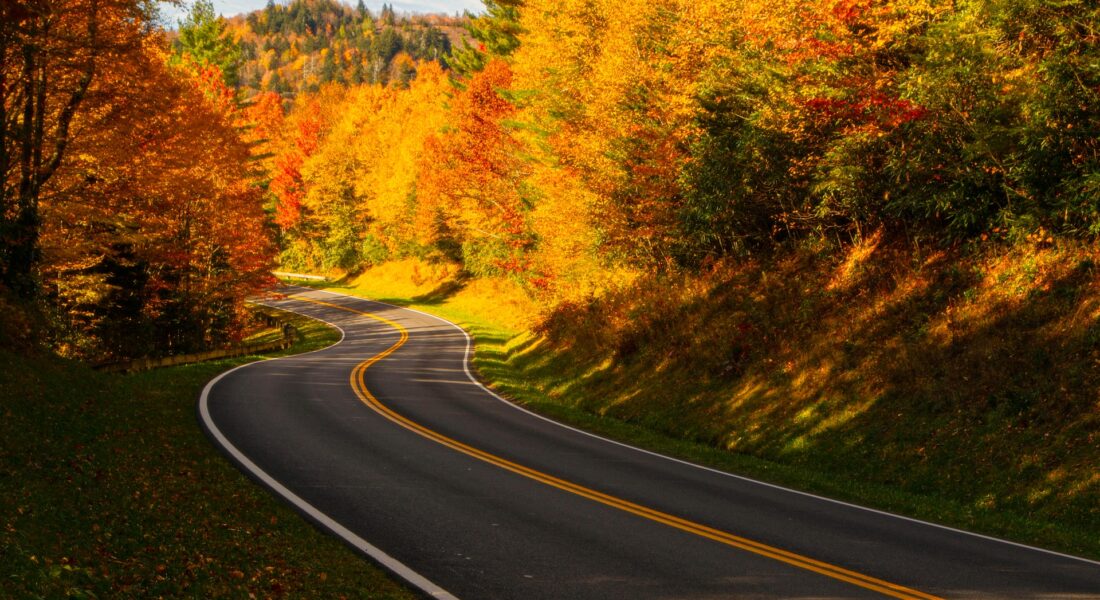 The Great Smoky Mountains is the most visited National Park in the US, and has been for over four decades. Entrance to the park is free, and its gateway town of Gatlinburg, TN is full of stores, restaurants, and activities for the whole family.
There are 850 miles of hiking trails, including 71 of the Appalachian Trail. This vast land includes 16 mountains that stretch over 6,000 feet above sea level, and has over 2,100 miles of mountain streams and rivers.
Straddling the Tennessee and North Carolina borders, this park is heavily visited in the summers, but still has plenty of remote places that you can feel completely removed from the crowds, even on the busiest of days.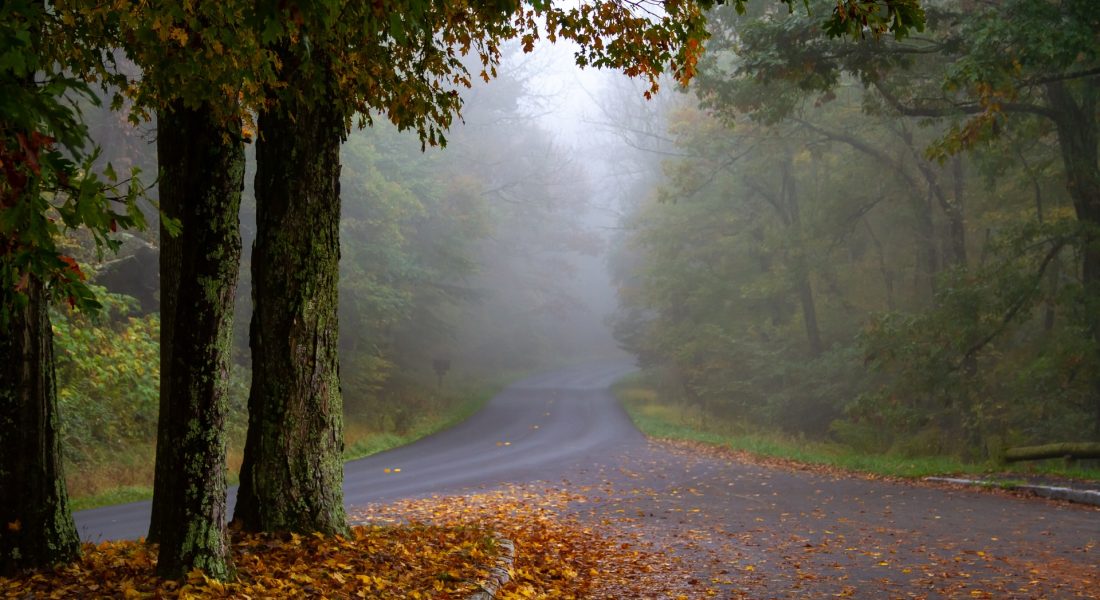 This 300-square-mile slice of rugged nature is nestled in the Blue Ridge Mountains of Virginia. 95 percent of the park is covered in forests, with most changing into fall colors starting around mid October.
While the park has more than 500 miles of hiking trails, Shenandoah National Park is best known for its Skyline Drive. The Skyline Drive runs 105 miles north and south along the crest of the Blue Ridge Mountains and is the only public road through the park. It takes about three hours to travel the entire length of the Park on a clear day in a vehicle, but plan on much more than that to account for frequent vista stops and short hikes.
Speaking of hiking trails, 101 miles of the famed Appalachian Trail snakes through the park close to the Skyline Drive, making it the perfect trail to see the majority of the park from.
These trails are most popular in fall when the autumn colors attract visitors from far and wide, but it's great to visit even in less popular times when the park won't be so crowded.
If you're not up for walking, you don't have to miss the breathtaking vistas; just take the 105-mile Skyline Drive, which traverses the mountain ridge. If you're lucky, you'll spot some black bears and deer along the way!
There are also the Shenandoah Caverns, which have been attracting visitors for 100 years. The Breakfast Bacon cave formations, as featured in National Geographic, are among the many interesting sights to be seen in these caverns, which are 200 feet below ground.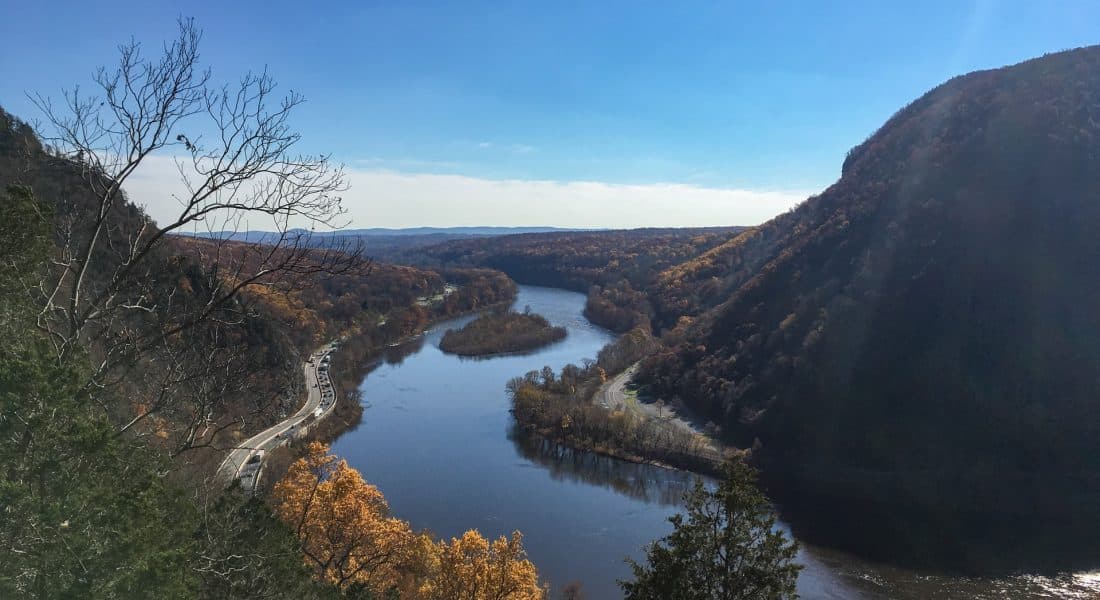 Seeing the same amount of visitors annually as Yellowstone, the Delaware Water Gap should be next in line to officially become a national park.
Located on the eastern border of Pennsylvania, the Delaware Water Gap is less than an hour away from New York City. This park has 40 miles of the Middle Delaware National Scenic and Recreational River and 100+ miles of hiking trails. It also has three swim beaches and plenty of grills and pavilions to enjoy a day away from the hustle bustle of NYC.
5. Washington, DC National Monuments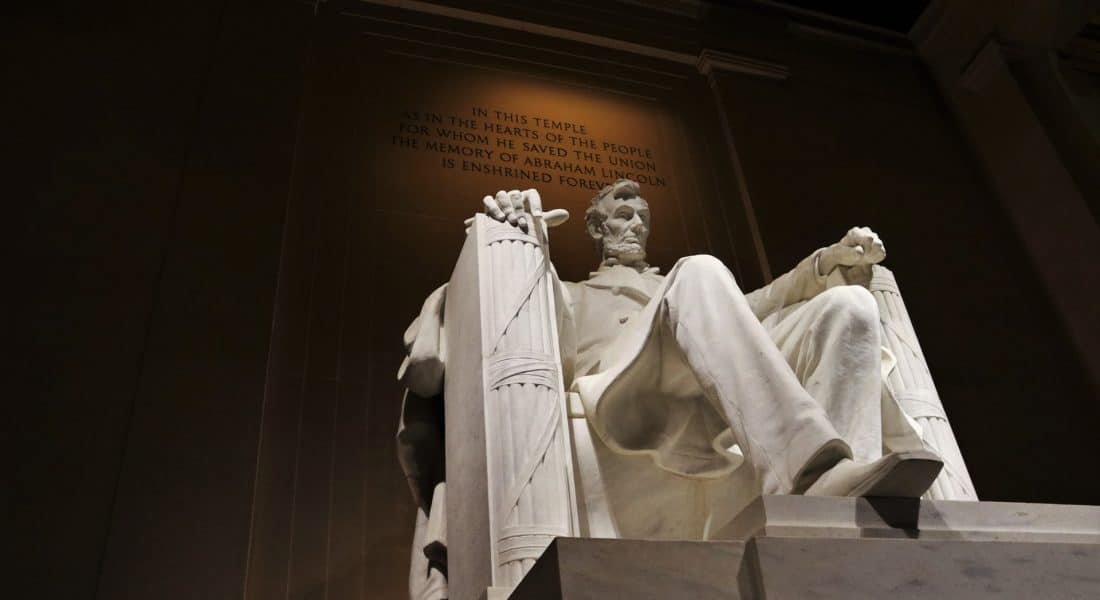 There are so many National Monuments in DC, that you can spend a full weekend here and not be able to visit them all. The area between the US Capitol Building and the Lincoln Memorial is call the National Mall. All three spots are must-see locations for anyone visiting Washington, DC for the first time. Along the National Mall, you'll find most of the Smithsonian Museums, and dead center is the Washington Monument. The museums are free to enter, so arrive at opening will be best to beat the crowds.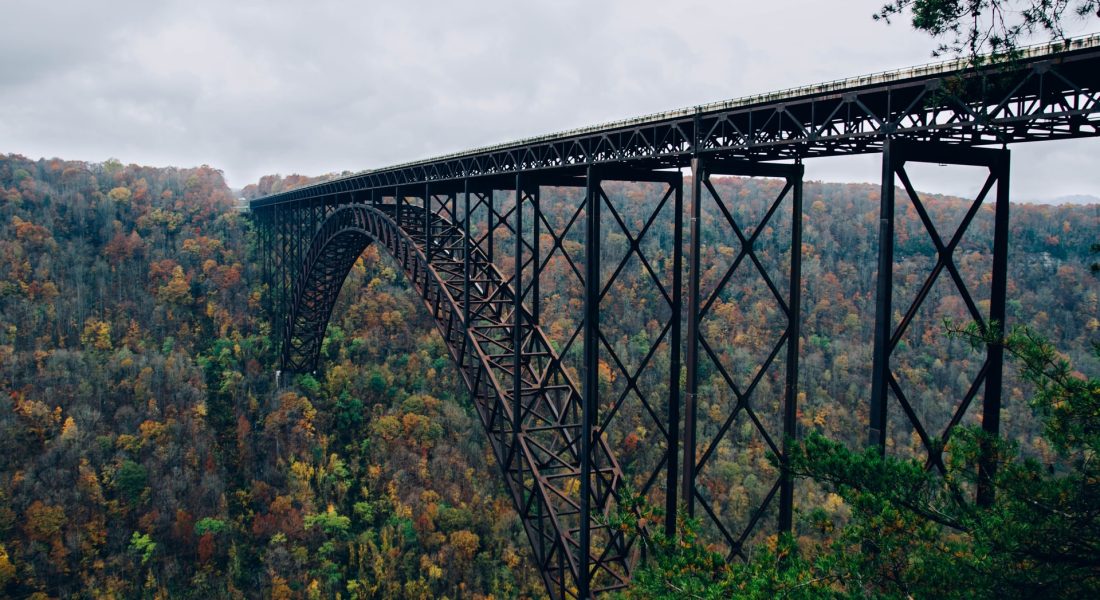 The New River is the main attraction at New River Gorge National Park. Guided whitewater rafting tours and kayaking can be done on the 53-mile stretch of the river inside this National Park.
There are plenty of hiking trails available as well. The Grandview Rim Trail (3.2 miles round trip) is a moderate effort trail that culminates with the Main Overlook overtop the New River.
The Kates Falls Trail (1/2 mile round trip) is a hard yet short trail that leads to the spectacular Kates Falls. An easier waterfall trail is the Sandstone Falls Boardwalk, which is only one-quarter of a mile long and easily walkable.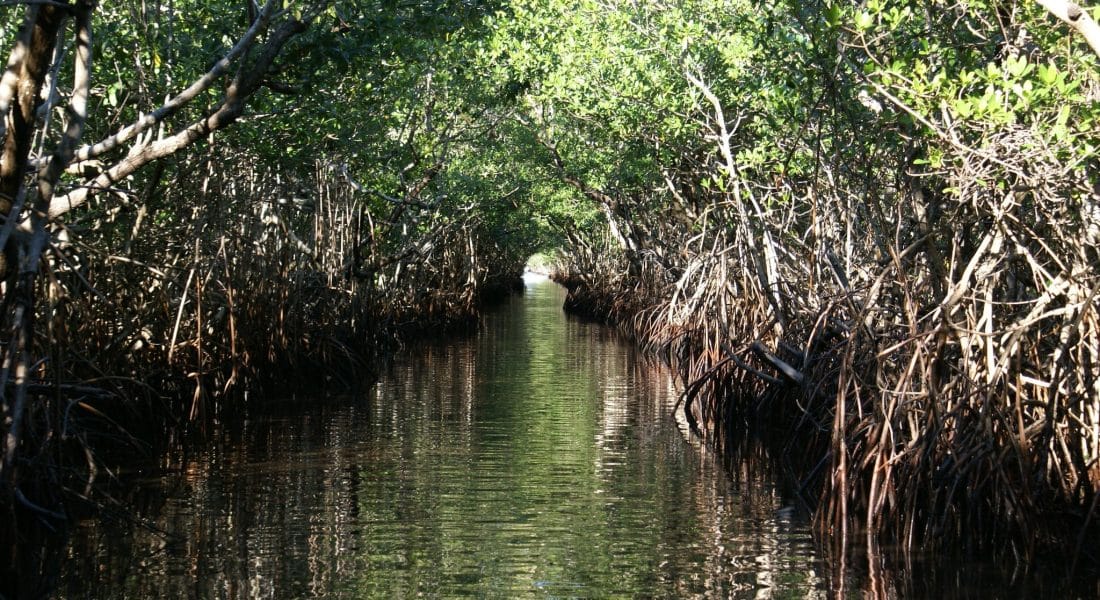 The Everlades is a vast network of marshes, islands, swamps, forests, and waterways that create this enormous national park. Unfortunately, rising sea levels due to climate change are already starting to submerge the lower parts of the Everglades. Located on about an hour from Miami, the Everglades is a perfect detour from the nightlight and crowds of South Florida.
8. Baxter State Park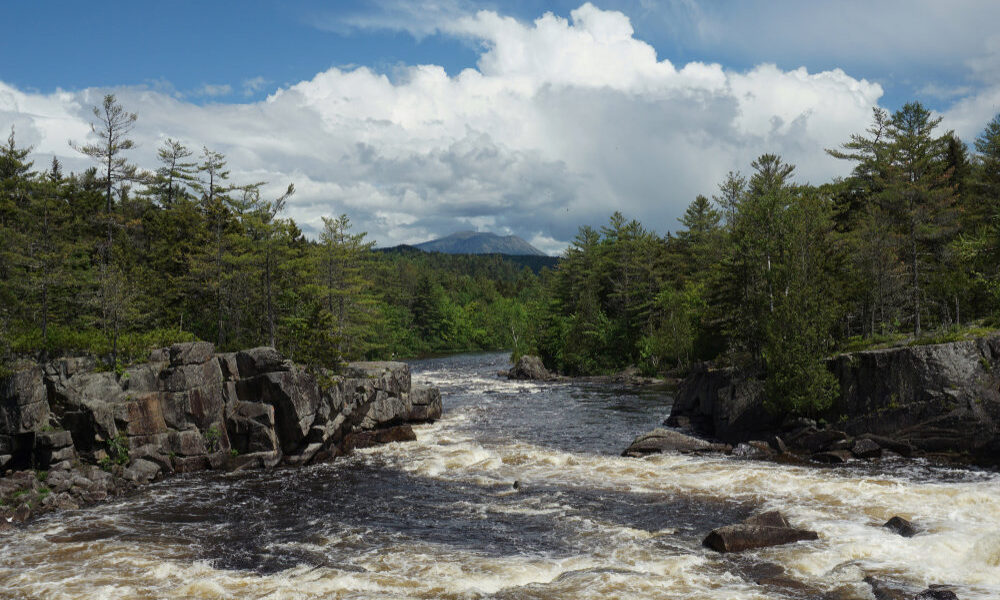 Another of our "it really should be a national park" parks, Baxter State Park is located in northern Maine, and has 209,501 total acres, making it one of the largest state parks. This park was already at the center of a contentious battle for federal designation.
Roxanne Quimby, a co-founder of Burt's Bees, began purchasing land near Baxter State Park in 2001 before formally announcing her plans that the land would one day become part of a national park called North Maine Woods. Due to heavy opposition from some locals and the insane amount of work needed to make it into a National Park, she instead switched her focus to a National Monument.
Katahdin Woods and National Monument was established in 2016 by President Obama right next to Baxter on the more than 87,500 acres that were originally donated by Mrs. Quimby.
9. Pictured Rocks National Lakeshore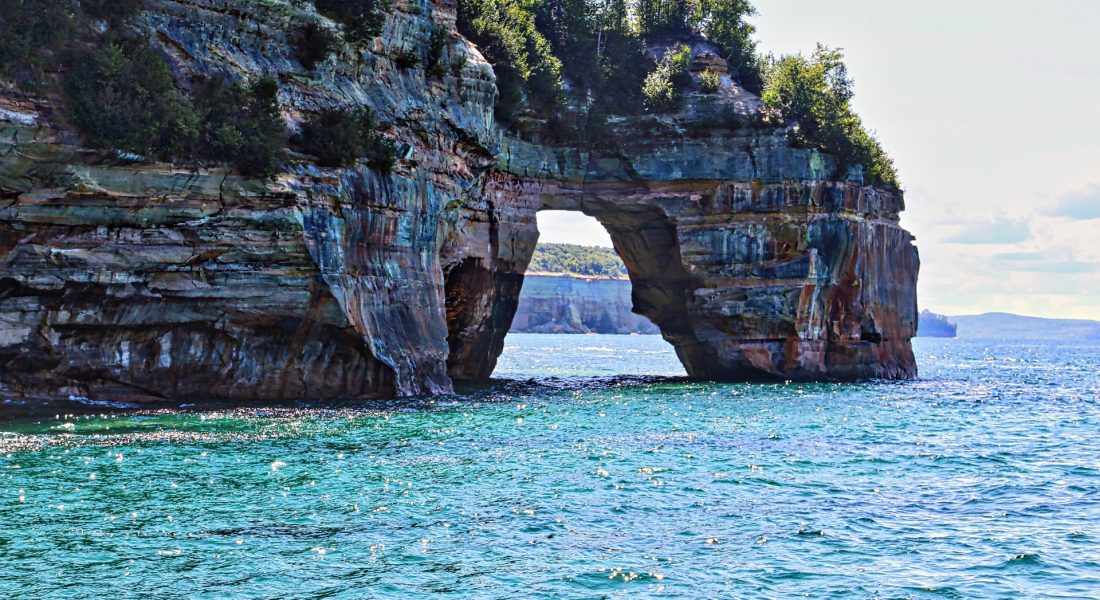 Pictured Rocks National Lakeshore has 73,236 acres and 42 miles of shoreline along Lake Superior's rugged coast. There are about 15 miles of colorful sandstone cliffs climbing 50-200 feet high rise from the lake in Michigan's Upper Peninsula. It's dramatic multicolored cliffs were created when groundwater seeped through the cracks and trickled down its face. Iron (red and orange), copper (blue and green), manganese (brown and black), limonite (white) are the most common color-producing minerals at work here.
In addition to the Pictured Rocks, the lakeshore also offers 12 miles of beautiful beaches, nearly five miles of enormous sand dunes, several waterfalls, and lighthouses. Over 100 miles (161 km) of trails crisscross the park.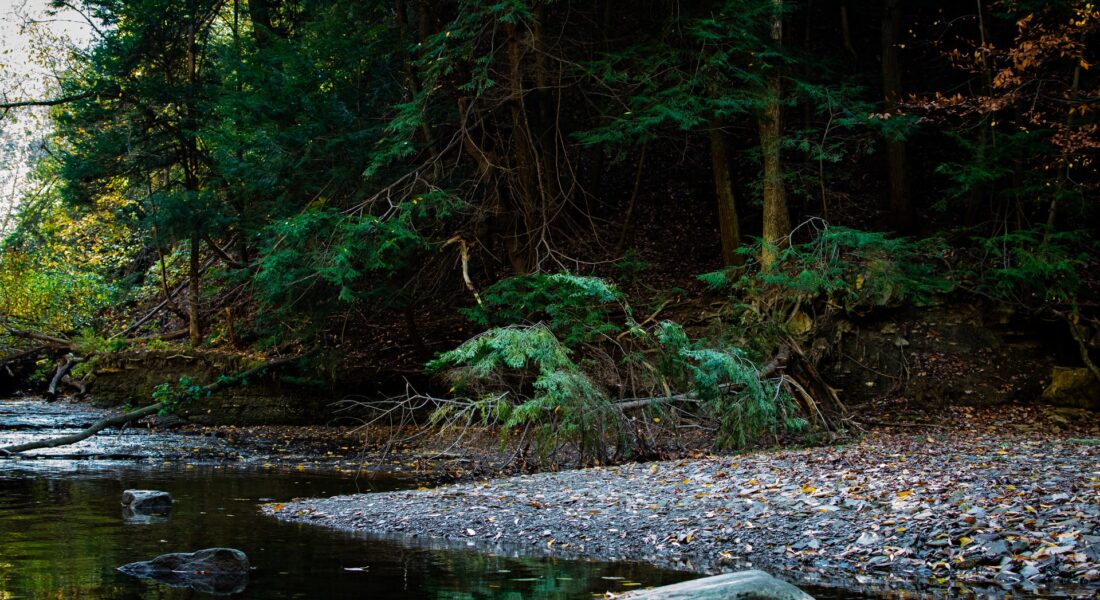 Situated in northeast Ohio, this park has a storied history. In 1969, the Cuyahoga River caught fire after decades of toxic waste dumping. This inspired the creation of the Environmental Protection Agency and the Clean Water Act.
33,000 acres that make up Cuyahoga National Park in north central Ohio has been designated a national park since 2000. The river is now home to over forty fish species and is popular for canoeing and kayaking.
There are fantastic options for hiking and biking throughout the park, with over 100 waterfalls dotting the valley to enjoy.
One of the most enjoyable things about the Cuyahoga Valley National Park is the Cuyahoga Valley Scenic Railroad, which offers the chance to view beavers, deer, herons, and eagles in their natural habitat. Go in fall to bask in the best of Cuyahoga's natural beauty.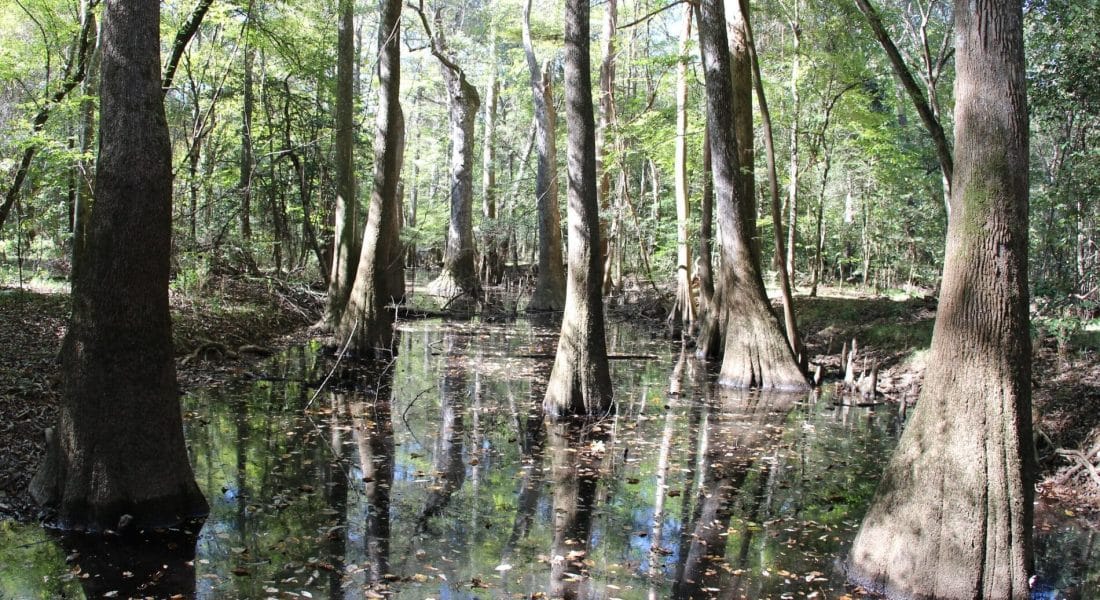 East Coast national parks surely do not disappoint – South Carolina's Congaree National Park is no exception. The skyscraper canopies are made up of 170-meter champion trees, the largest living trees of their species.
There are 25 miles of hiking trails, but to take true advantage of them, it is advisable to take to the canoe or the kayak!
This park is also unique for its elevated pathways that mean that visitors can safely see most of the park submerged by waters from the Congaree and Wateree Rivers. The area floods a dozen times yearly, and waterborne wildlife is aplenty.
Fireflies light up the sky from mid-May to mid-June, which is just one of the many splendors that this majestic park beholds.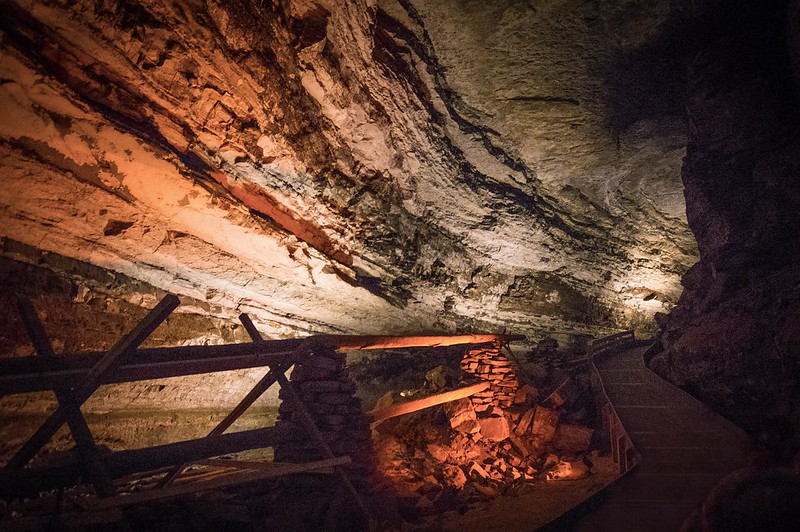 Again, something unique can be found at Mammoth Cave National Park in Kentucky. This national park is home to the world's longest known cave system, which totals 365 miles at minimum. The park also boasts UNESCO World Heritage Site status.
Book a guided tour if you want to explore this cave system, and hopefully, you will be lucky enough to see various bats, salamanders, and cavefish. Choose a tour that will suit your agility, as the longest 6-hour one will have you crawling on your stomach for long periods!
Besides the underground adventures you could take, the park is home to 85 miles of biking, hiking, and horse trails, and campgrounds too.
13. Adirondack Park, NY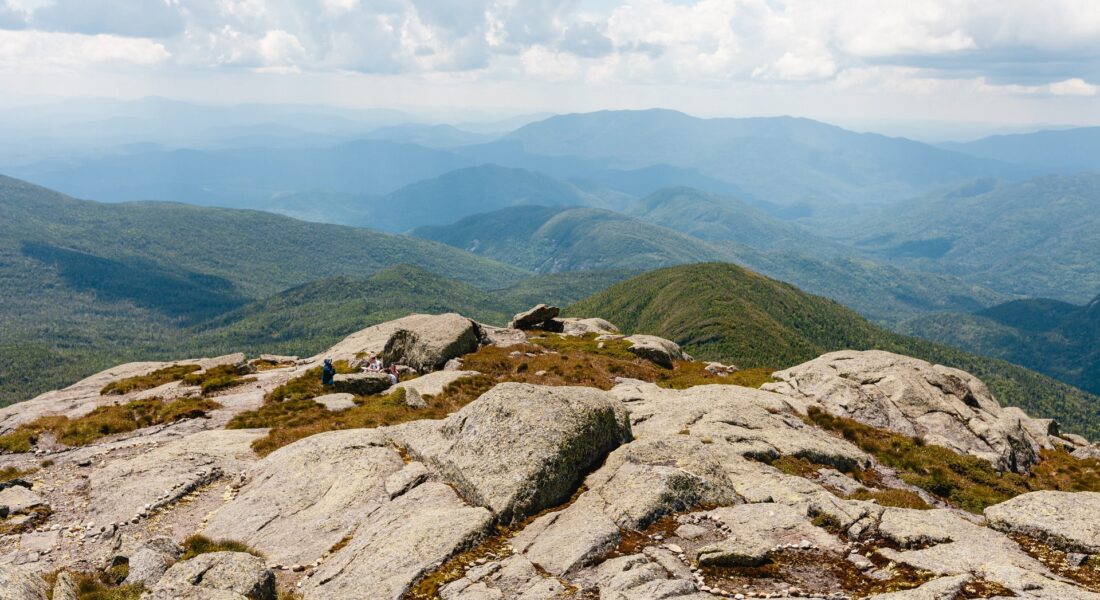 Adirondack Park is a large park located in upstate New York, United States. The park covers an area of about 6.1 million acres (2.5 million hectares) and is the largest protected area in the contiguous United States.
It is a popular destination for outdoor enthusiasts, with a variety of recreational activities available, including hiking, camping, fishing, and hunting. The park has a network of trails that lead through the park's many forests, mountains, and lakes, offering a chance to see a variety of plant and animal life. It is also home to a number of lakes and streams, which are popular for fishing and boating.
Located in the Adirondack Mountains, this park is situated in a range of mountains that runs for about 150 miles (240 kilometers) through upstate New York.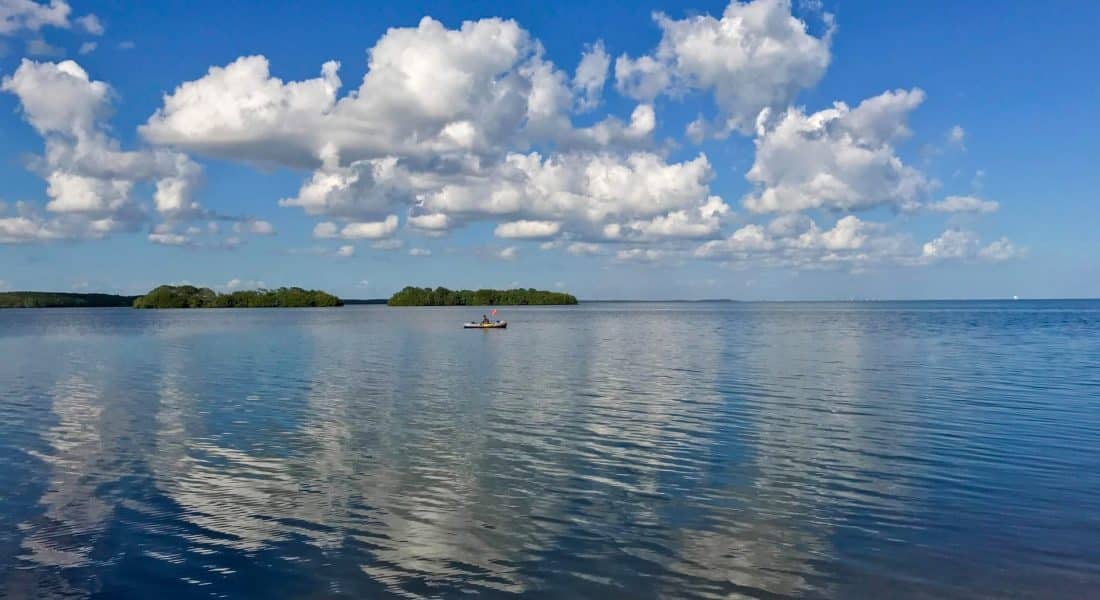 Biscayne National Park is home to a variety of plant and animal life, including coral reefs, mangroves, and seagrass beds. It is also home to a number of endangered species, including the West Indian manatee and the American crocodile. The park is a popular destination for snorkeling, diving, and boating, with a number of beautiful reefs and waterways to explore.
The park is also home to a number of historical and cultural sites, including the Stiltsville community, which is a group of old wooden houses built on stilts in the middle of Biscayne Bay. The park has a number of trails that wind through the park, offering a chance to see a variety of plant and animal life. It also has a visitor center that offers educational exhibits and information about the park's natural history.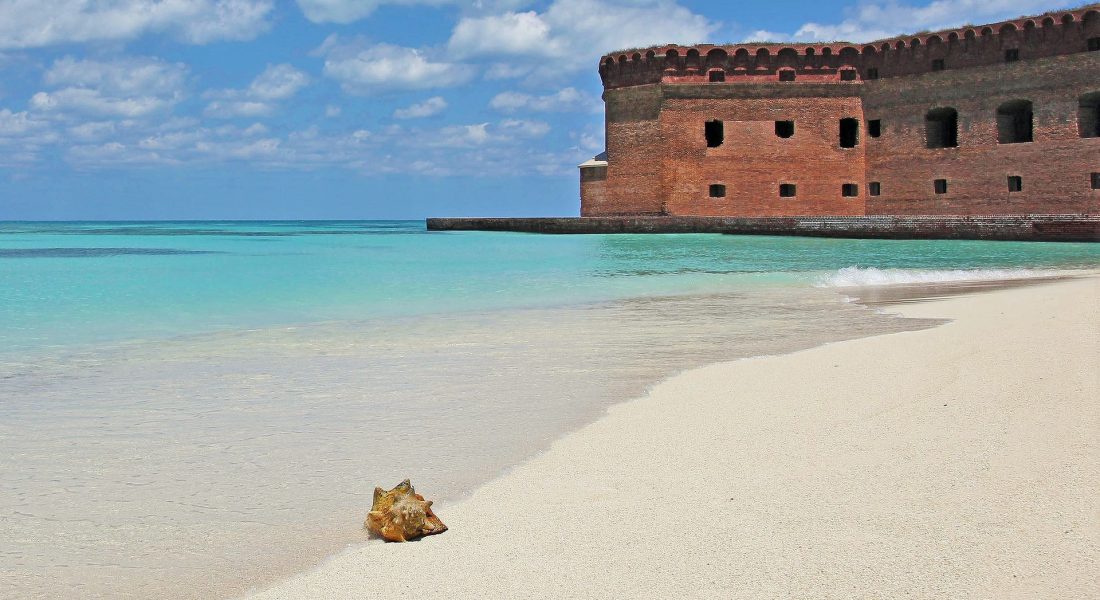 For a completely different kind of national park, visit Dry Tortugas in Florida. Located 70 miles from Key West, the national part encompasses seven islands and part of the Florida Keys reef system.
This national park is perfect for you if you are a marine life enthusiast and love exploration. There are plenty of shipwrecks to explore, as well as the mighty Fort Jefferson, one of the largest 19th-century forts in the country.
Fort Jefferson is on Garden Key, where the visitor center, campgrounds, and park headquarters are located. Dry Tortugas is remote, and the only way to get around is by ferry, boat, or seaplane. This national park is not overcrowded, and there are no amenities, so come prepared!
Conclusion
There are several interesting national parks on the East Coast, each offering its unique blend of activities and sights. From a 19th-century castle to the longest cave system in the world, the East Coast will definitely not disappoint when it comes to entertaining and intriguing!