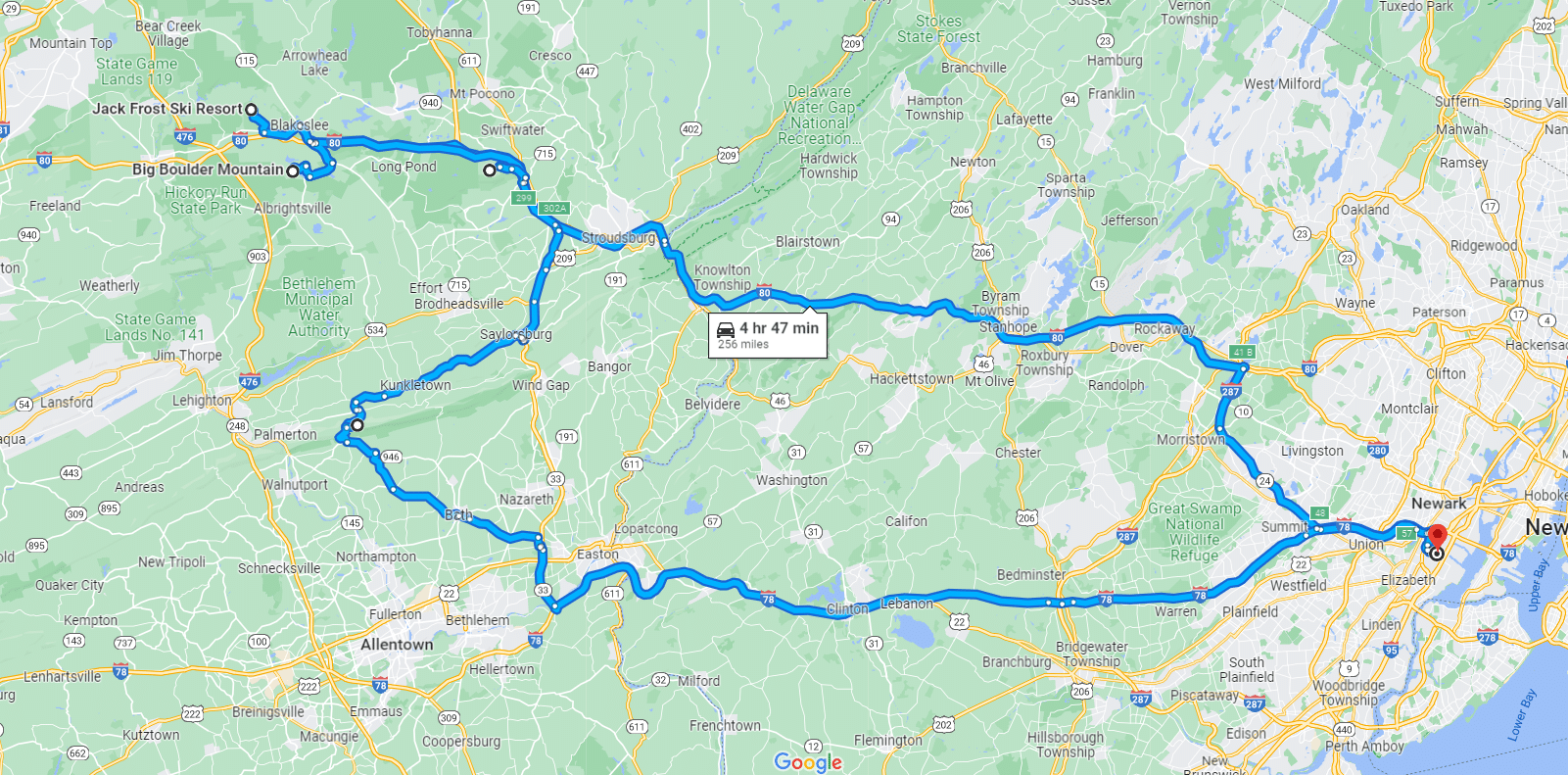 | | | | |
| --- | --- | --- | --- |
| Resorts: 3 | Miles: 256 | Days: 4 | Hours: 5 |
For this ski trip, we head out to the Pocono Mountains of northeast Pennsylvania.
The Pocono Mountains region of PA is known for its picturesque natural beauty and outdoor recreational opportunities, particularly in the winter months, when the area transforms into a winter wonderland.
The ski resorts we picked for this trip offer the best in downhill thrills, with a variety of runs for skiers and snowboarders of all levels. Whether you're a seasoned pro or a beginner, you'll find plenty of challenging and exciting trails to explore at all three!
Sightseeing Options
On the way from Newark to the first set of ski resorts, you'll pass right by the Delaware Water Gap. We featured this wonderful National Recreation Area on our list of parks that really should be reclassified as National Parks. If you have time, consider checking it out. Even in the winter it is a great place to visit.
Ski Passes
Both Jack Frost and Big Boulder are right next to each other, and are both a part of the EPIC pass network. We would highly suggest buying a 2-day Epic pass to use at these two resorts. Doing so will save you around 20% on lift ticket prices, especially if you buy them early when they first go on sale in late March.
Epic Passes are fantastic. Not only do you get lift access at a discount, it provides discounts on après food, drink, and lodging options at the participating resorts as well. The Epic pass is a physical card that you don't need a reservation to use, and it has an RFID chip in it that the lift operators scan. It really does make visiting ski resorts much easier – provided they are owned by Vail (who also owns Epic).
Blue Mountain is a part of a competing ski pass called IKON. You could purchase a one-day pass from IKON to save a bit of money as well. Be warned, though: both of these prepurchased lift tickets are non-refundable and non-transferrable.
Itinerary Notes
We chose Newark Liberty International Airport (EWR) as the place we are going to fly in and out of. However, Philadelphia International (PHL) would be almost as close. Both airports will work just fine for this ski trip. It might be a good idea to check flight prices to and from both of these airports to see if one happens to be cheaper than the other.
We also would suggest renting a vehicle with either optional 4-wheel drive or all-wheel drive (AWD) for this trip. The Poconos don't get a ton of snow, but the roads can easily become snow covered in the event of a couple of inches falling. It's better to be safe than sorry, and simply have a vehicle that you won't be worried about driving in bad weather.
Make sure you schedule your rental ahead of time. There will be nothing worse than showing up at a rental counter only to find out they are all out of cars. Do yourself a favor and just reserve it when you book your flights.
Arrival
Days 1-1
Newark Liberty International Airport
We kick off this trip by flying into Newark International. Right after landing, find the rental car counter, and pick up the vehicle you reserved (you did that… right?).
Drive
Driving
The next location is 99 miles away (~1.75 hours).
Head west on I78, then north on state route 24. This will take you to I80, which you'll be on for another 75 miles or so. This leg of the trip will take just shy of 2 hours.
Destination
Days 1-3
Jack Frost Ski Resort
White Haven, PA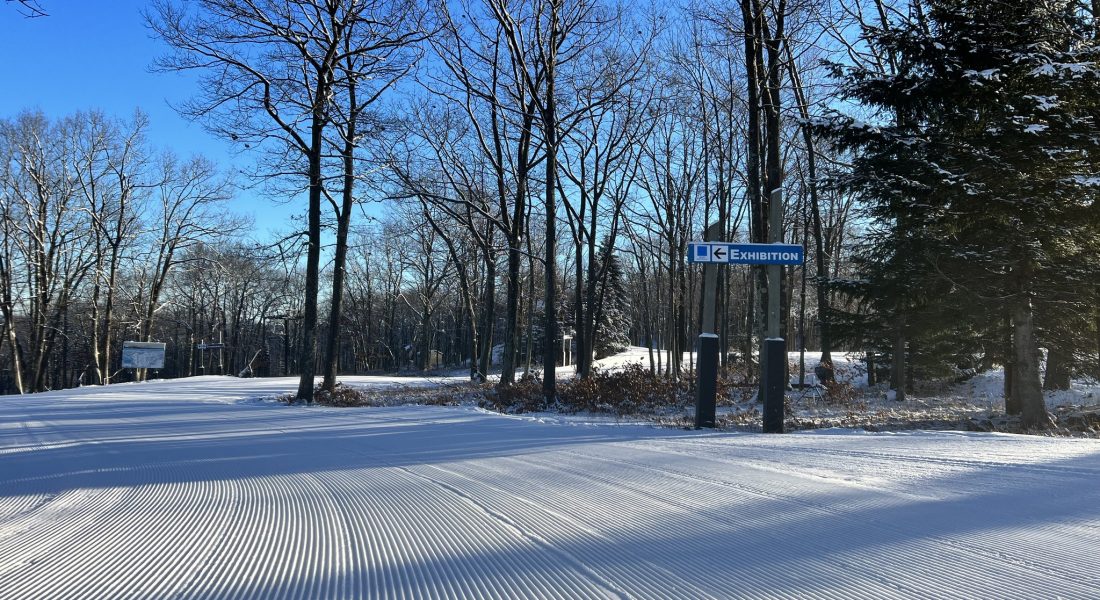 Jack Frost and Big Boulder are 12 miles apart from each other, and both a part of the Epic Season Pass. Both resorts are similar in skill level and size, with Jack Frost being a bit larger and steeper than Big Boulder.
Lodging
Since both resorts are so close, it would make sense to get two nights at wherever you intend to stay.
Option #1: There are a few relatively cheap hotels in the small towns of White Haven and Blakeslee.
Option #2: There are a handful of great Airbnb places in the area as well, ranging from under $100 a night to over $250.
Option #3 would be to stay at one of the resort-owned lodges like Split Rock or the Village at Pocono.
Skiing at Jack Frost
An interesting feature with the Jack Frost Ski Resort is that the lodge is at the top of the mountain, which is opposite of many other ski resorts. There is also a snowtubing park at the resort.
Must See
Big Boulder Ski Resort
Lake Harmony, PA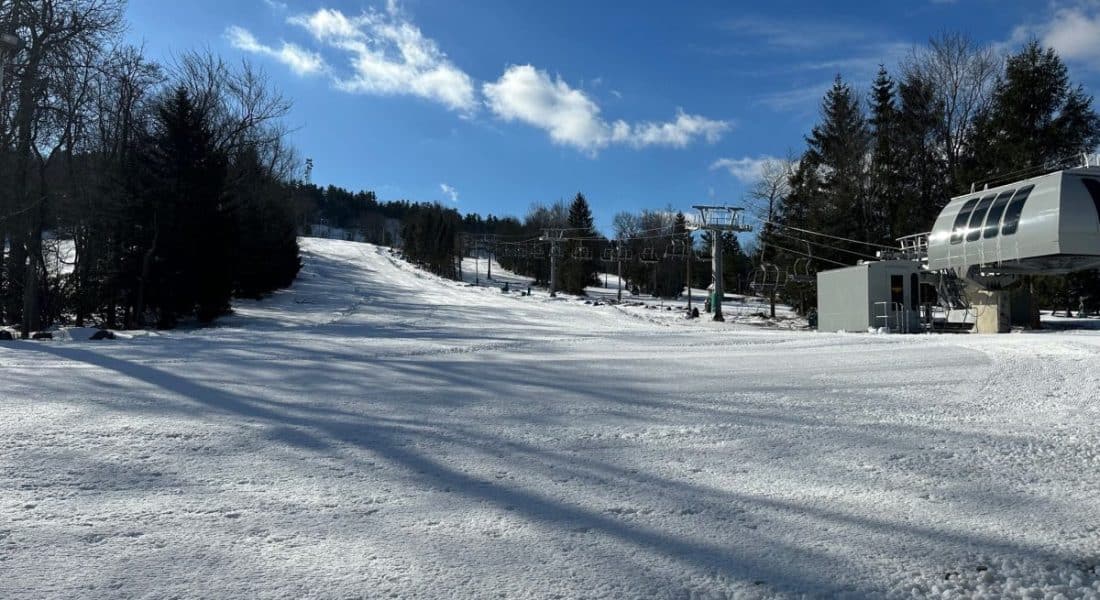 Big Boulder is the easiest of all the ski resorts we visit on this trip. If I had to rank them in terms of difficulty, I'd say Big Boulder is the easiest, then Jack Frost, with Blue Mountain being the hardest.
Big Boulder Ski Resort also has snow tubing park as well. However, neither Jack Frost or Big Boulder have other terrain parks.
Drive
Driving
The next location is 35 miles away (~.75 hours).
Blue Mountain is south of where the first two ski resorts are. There are three routes that are of similar ETA, down to the town of Little Gap where Blue Mountain is. Regardless of the route you take, it should be around 45 minutes to get there.
Destination
Days 3-3
Blue Mountain Ski Resort
Palmerton, PA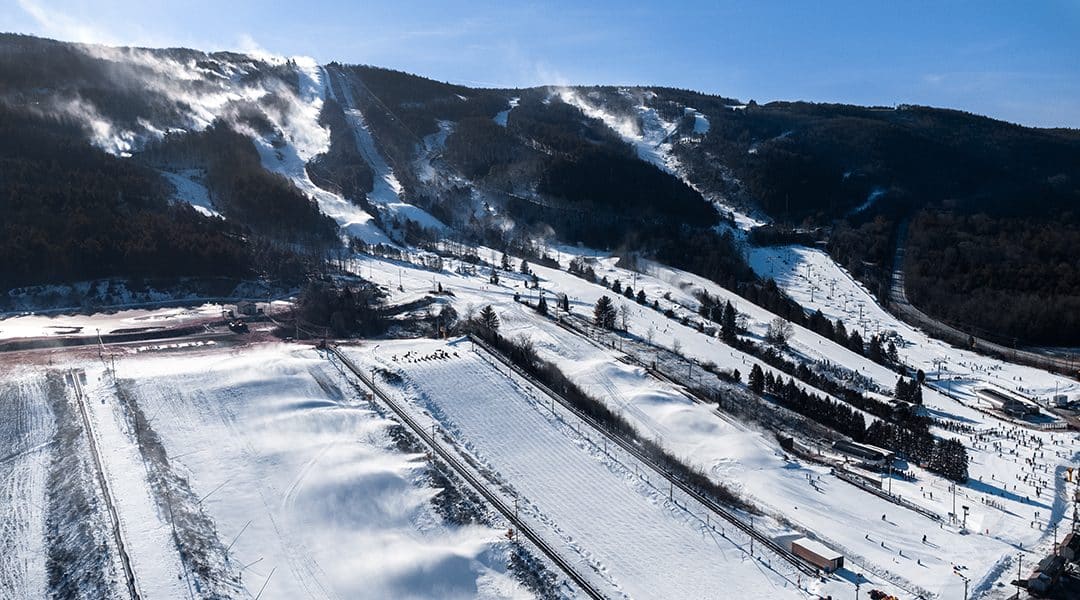 Lodging
Blue Mountain does not have any ski-in/ski-out options on the slopes. However, around Palmerton, PA there are a handful of hotels and Airbnb options.
Skiing
Blue Mountain Ski Resort is the fourth most difficult ski resort in PA. It has the steepest vertical and most trails of any PA resort.
Blue Mountain Resort is also home to snowtubing and 5 different terrain parks! Ranging from beginner to expert, there's something for every level of skier and rider. The newest terrain park Dreamweaver is action packed with a mix of 22 jumps and rails.
Drive
Driving
The next location is 90 miles away (~1.5 hours).
Newark International is about 1.5 hours away from Blue Mountain east on Interstate 78. Philadelphia airport is about the same exact distance away, but south along I476.
Departure
Days 4-5
Newark Liberty International Airport
Whether you decide to fly home from Newark or Philly, it should be about the same distance from Blue Mountain.