Touring Waterholes Slot Canyon Near Page, AZ
Waterholes Slot Canyon is located on the Navajo Nation and is considered a Tribal Park, 7 miles south of Page, AZ. It is often confused with Antelope Canyon because they look strikingly similar, but it is a separate slot canyon altogether.
The Navajo Nation is the largest Native American reservation in the United States, spanning portions of Arizona, Utah, and New Mexico. It covers over 27,000 square miles (70,000 square kilometers) of land, making it larger than 10 of the 50 U.S. states. The Navajo Nation has sovereignty and self-governance, which grants them control over their land and the ability to enact laws and regulations within their jurisdiction.
In northern Arizona, specifically around Page, there are several Navajo Nation Parks that showcase the natural beauty and cultural significance of the region. These parks include Monument Valley, and Canyon de Chelly National Monument.
The Navajo Nation's control over the land in this region is a result of their historical and ancestral ties to the area. The Navajo people have inhabited these lands for centuries and have developed a deep connection to the natural and cultural resources found within them. The establishment of the Navajo Nation and their sovereignty rights have allowed them to preserve and protect these lands, promote tourism, and share their rich heritage with visitors from around the world.
Can You Visit Waterholes Canyon by Yourself?
The trail used to be free to hike on your own, but since 2018, a guided tour is the only way to visit these remarkable canyons.
Visitors must first obtain a reservation and tour from one of the allowed operators, of which there are a few. Guests will be transported to and from Waterhole Canyon by the tour guides.
This limitation has been mandated by the Navajo Nation Parks and Recreation because the Waterholes Canyon is not on public land. National Park passes are not valid at this canyon location.
Getting to Waterholes Canyon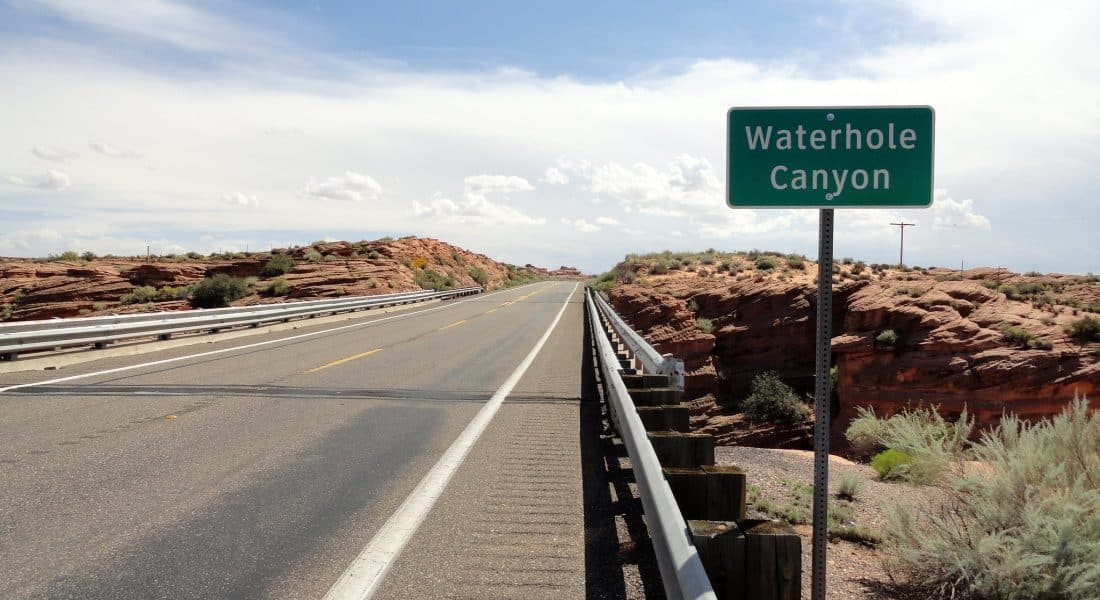 The map above is for the old parking lot to the Waterholes Canyon trailhead. It is listed as 'temporarily closed', but it is actually a permanent designation. This is because the only way to access the trail is through a guided tour.
There are a few tour operators, but we prefer to recommend Waterhole Canyon Experience, LLC. They are located less than one mile down (away from Page, AZ) Highway 89. After purchasing a ticket and scheduling a reservation, WCE will provide transportation to the trailhead, where the tour will start.
It is best to reserve your visit ahead of time, instead of simply showing up and hoping for an opening in an upcoming tour. You can do this on WCE's website. As of 2023, the cost is anywhere from $81 to $157 a person, depending on the length of tour you choose.
However, you get to the Waterholes Trailhead, there are two directions to take, both of which are out-and-back type trails.
West Path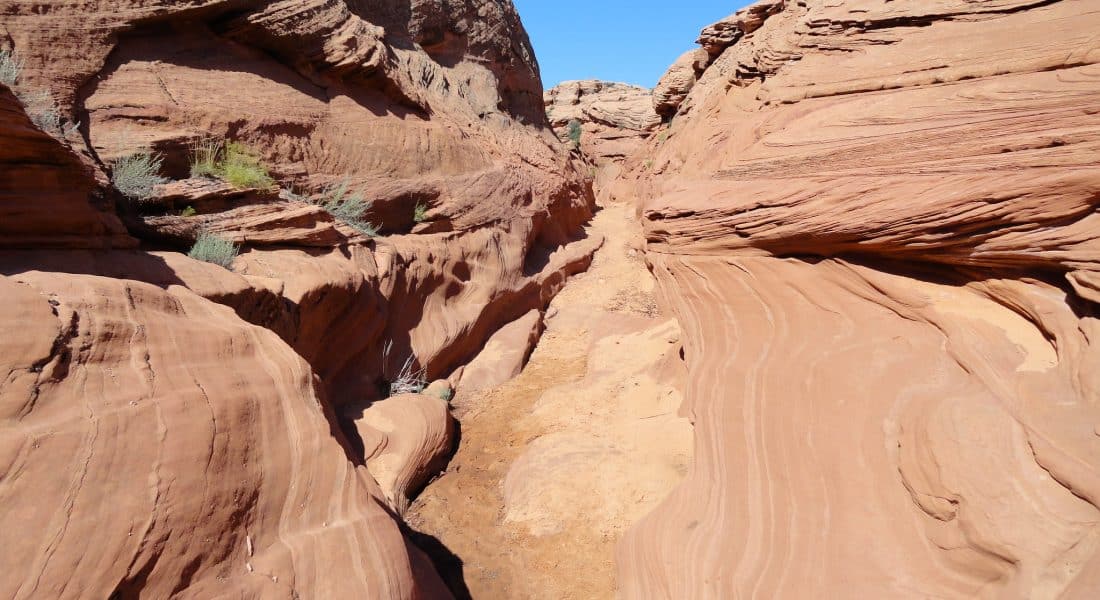 One path heads west, until it reaches the Colorado River. It is a 6-mile round trip hike. It is a much more difficult version than the more easily accessible eastern path. This route has much more open areas to hike through in addition to the beautiful wave-like slot canyons.
East Path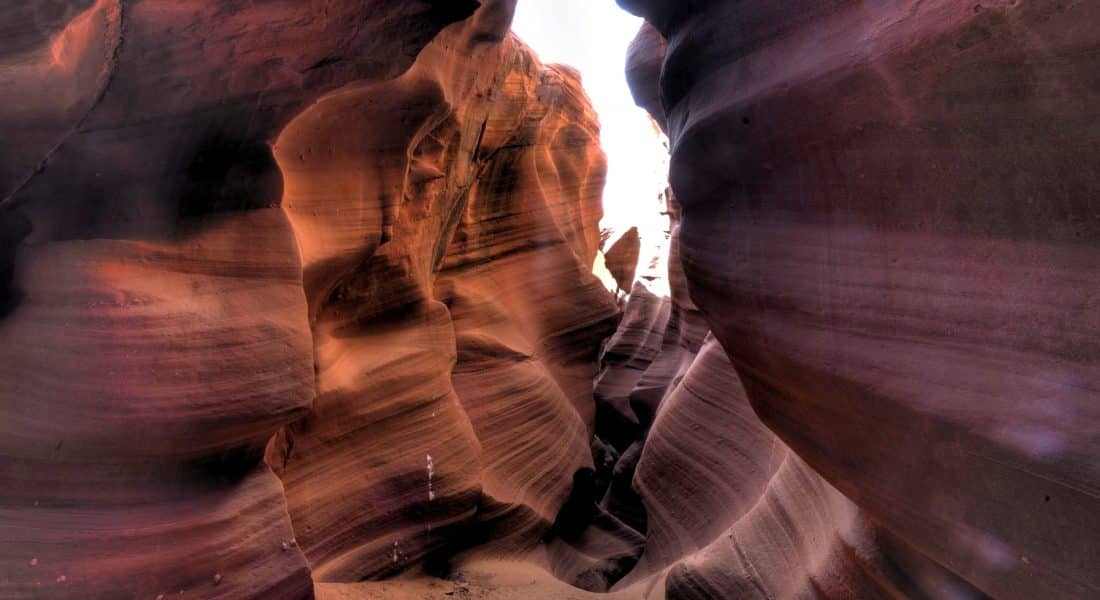 The other side goes east towards the more popular and well-known Antelope Canyon. This path is 2.8 miles round trip and only has an elevation gain of around 300 feet. It is an easy hike, and the tour guides stop and offer plenty of photographic opportunities.
This is the more popular trail, as it is the shorter, flatter and more photogenic of the two Waterhole Trails.