10 Things to Do Around Glacier National Park
Depending on how you've scheduled your trip to visit Glacier National Park, you may need or prefer a day or two outside the park's boundary. Sometimes this is due to travel, crowds, or simply you've exhausted everything you wanted to see inside the park.
Here are 10 places within a 2-hour drive of Glacier National Park that you should definitely find time to see. Your time visiting Glacier National Park doesn't just have to be only spent inside the park! They are a mix of other parks, towns, historic places and everything in between. Each one is interesting in its own right, and is worth the time it would take to get there. All other places here are managed by an organization other than the National Park Service (NPS), so your National Park Pass will not work at any of these.
Glacier National Park Map
In the map below, we list all 10 places you should visit that are just outside of Glacier National Park. The yellow boundary marks the extent of the national park.
1. Waterton Lakes National Park of Canada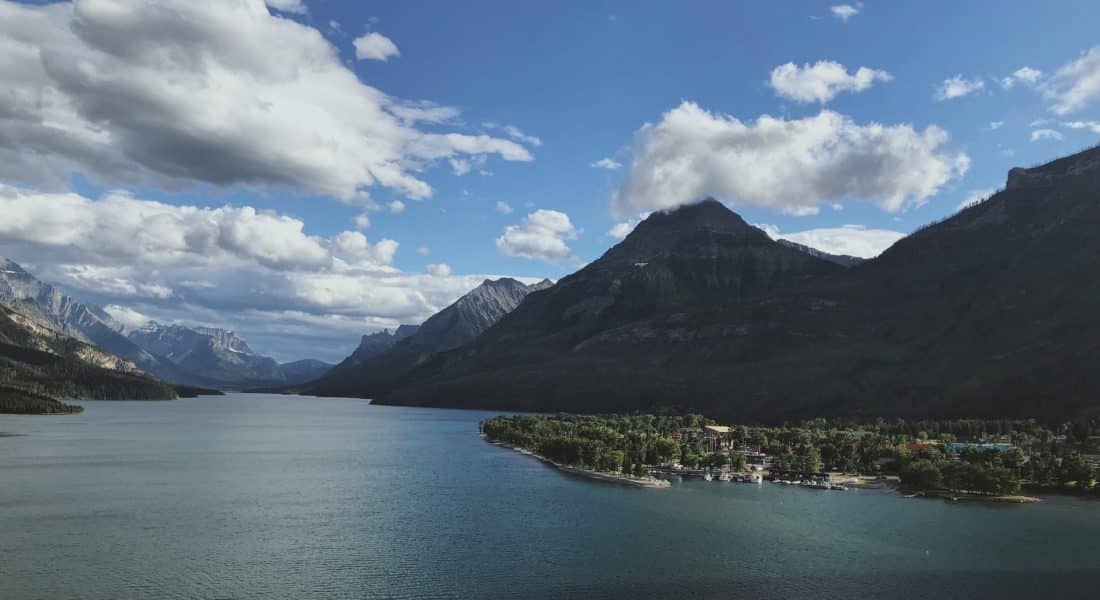 Distance: 1 hour from St. Mary's Visitor Center in East Glacier NP. However, it is over 2.5 hours away from the more common West Entrance in West Glacier.
This Canadian park is located just across the border from Glacier and offers a range of natural attractions, including lakes, waterfalls, and wildlife. While the borders of the two parks touch, to get to Waterton Lakes, you have to circle around the stretch of Rockies that the two parks are known for. Glacier is a little nice of a park than it's Canadian counterpart, but the views from here are still magnificent.
Winter at Waterton begins in late October or early November, usually stretching into April, which is basically the same as Glacier NP. During the winter, amenities and access are limited due to high snowfall amounts.
2. Jewel Basin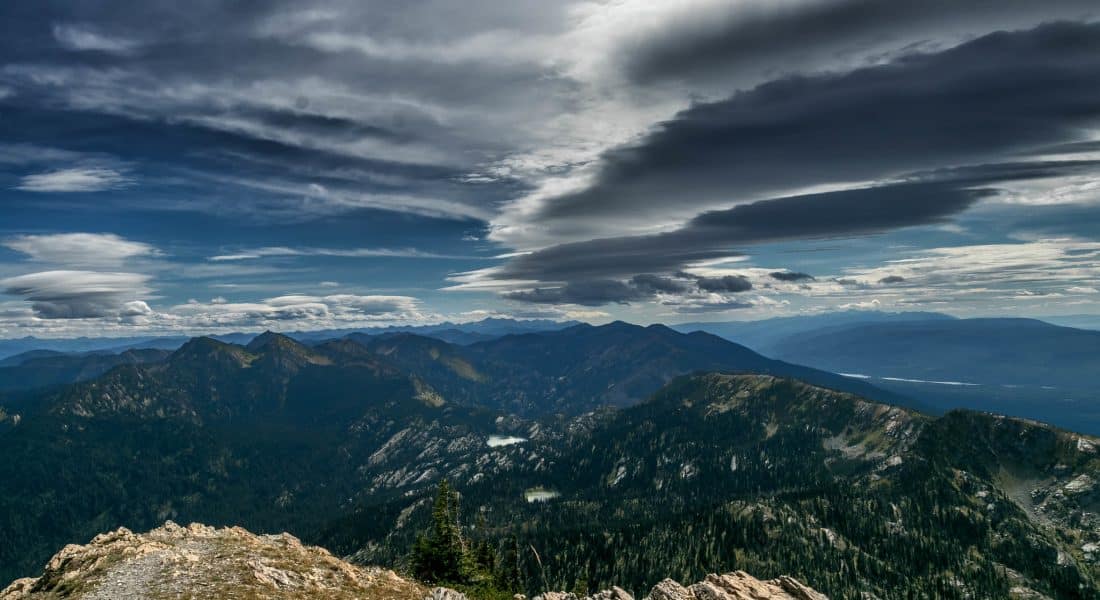 Distance: 1.25 hours south of West Glacier Entrance.
Situated only a few minutes from the town of Kalispell, this hiking area offers over 35 miles of trails through pristine alpine terrain and stunning mountain views. Use Jewel Basin as a getaway from the crowds of Glacier National Park.
3. Hungry Horse Reservoir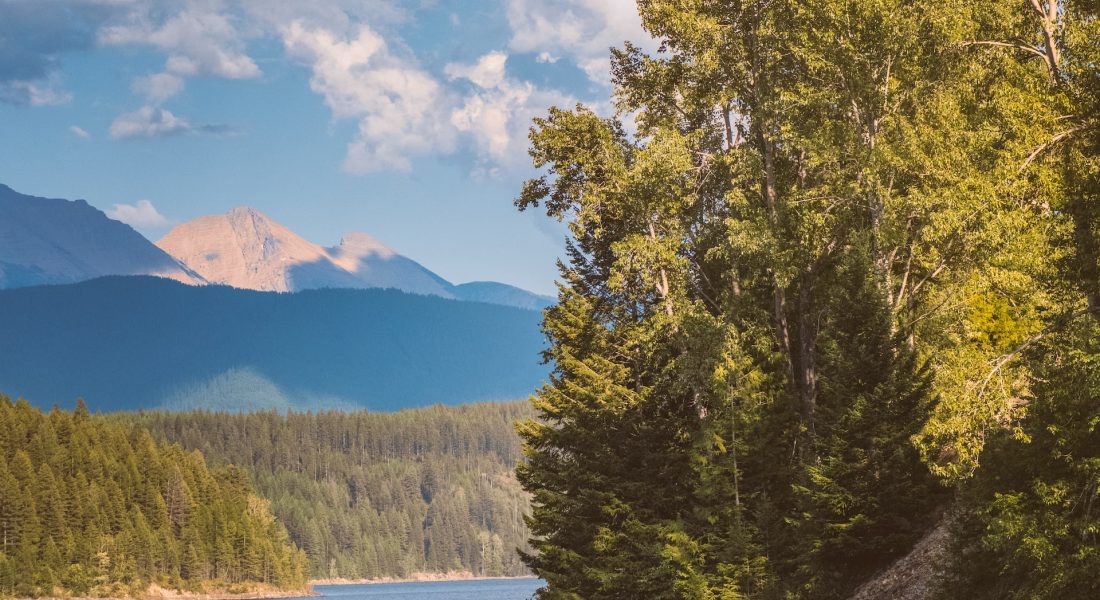 Distance: 30 minutes to the start of the Reservoir, 2.5 hours to the end of it. (It's a really looooong lake).
This scenic reservoir offers excellent opportunities for fishing, boating, and wildlife viewing, as well as several campgrounds and picnic areas. From the town of Hungry Horse, you can decide to follow along either the west or east side of the lake. I think I prefer the westside, mainly because the road follows the lakeshore much closer there. However, there isn't much on either side of the lake other than trails or campsites. Not many amenities here, so come prepared with what you need for the visit.
4. Whitefish Mountain Resort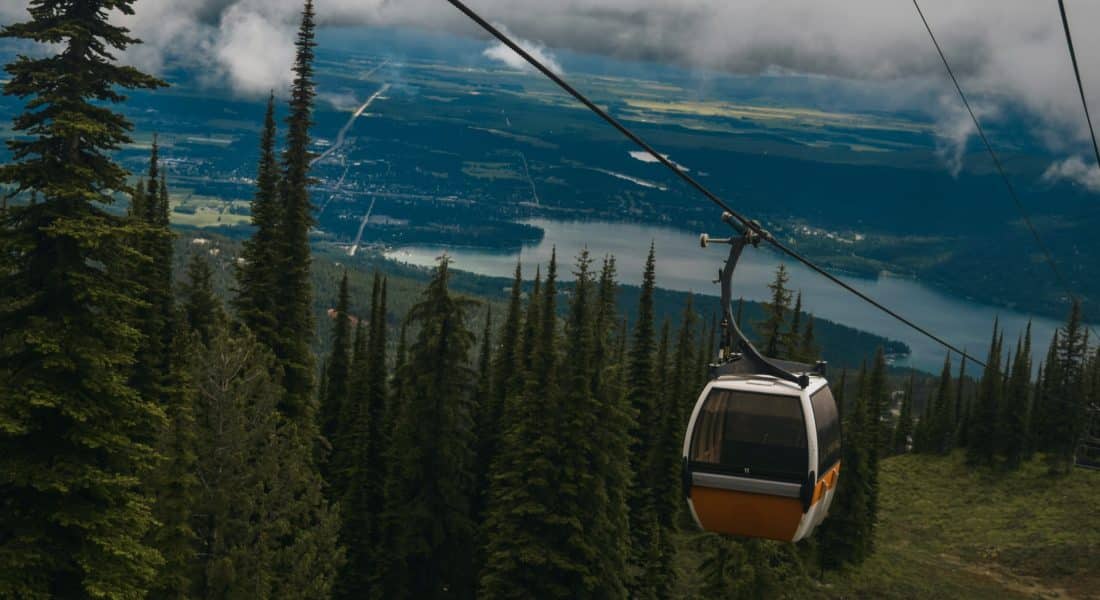 Distance: 1 hour west of the West Glacier Entrance.
The Whitefish Mountain Resort is west of Glacier National Park in the Flathead National Forest, four miles from the town of Whitefish. It offers a range of outdoor activities in the summer, including hiking, mountain biking, and zip lining, as well as scenic gondola rides.
5. National Bison Range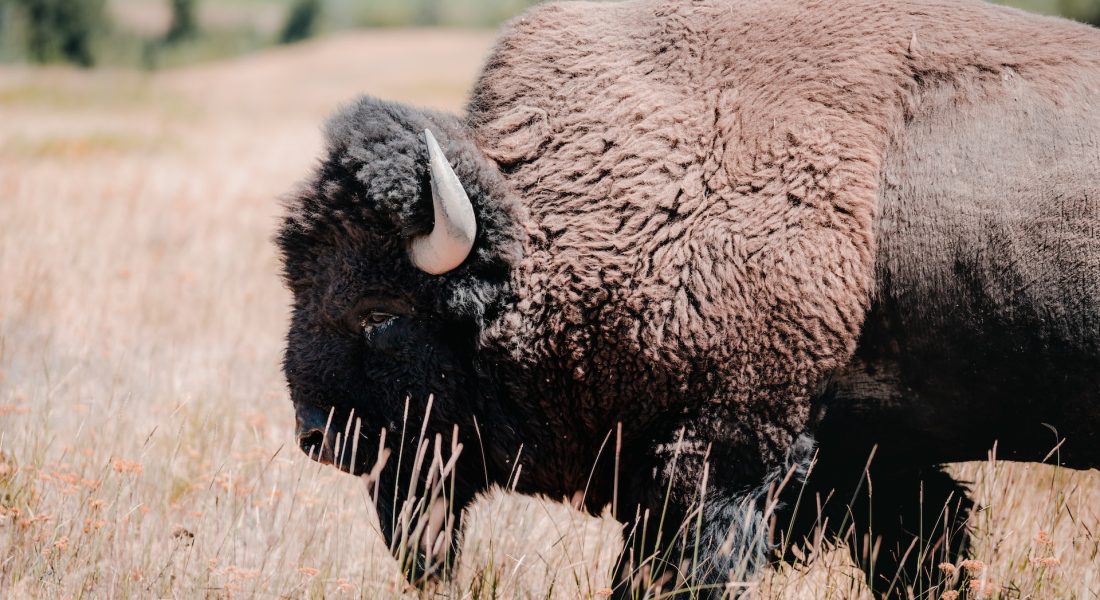 Distance: 2 hours south of the West Glacier Entrance.
Managed by the Confederated Salish and Kootenai Tribes (CSKT), the National Bison Range wildlife refuge is home to a herd of over 350 bison, as well as elk, deer, bighorn sheep, and other animals. There is a $20 day pass fee for each vehicle, which can be purchased at the Visitor Center inside the range.
For most of the park, you must stay inside your vehicle for safety reasons. However, there are a handful of trails that you can hike as well. The 27-mile main loop through the range will take about 2 hours with no stops (but you should stop, of course).
6. Flathead Lake State Park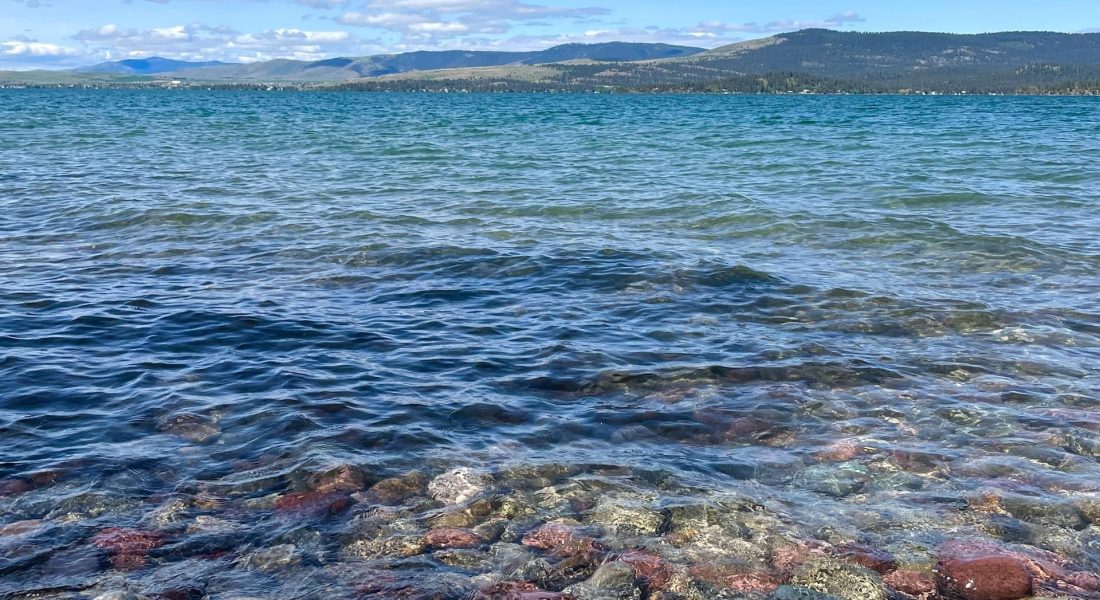 Distance: 1 hour south from the West Glacier Entrance to the trailhead.
Flathead Lake is the largest natural freshwater lake in the western US. Because it's sheer size, there ends up being a lot to do here, but I like the Bear Dance and Finley Point sections the best. There are a few trails (one extremely easy, and the other difficult) at Bear Dance, and Finley Point is wonderfully secluded.
7. Flathead National Forest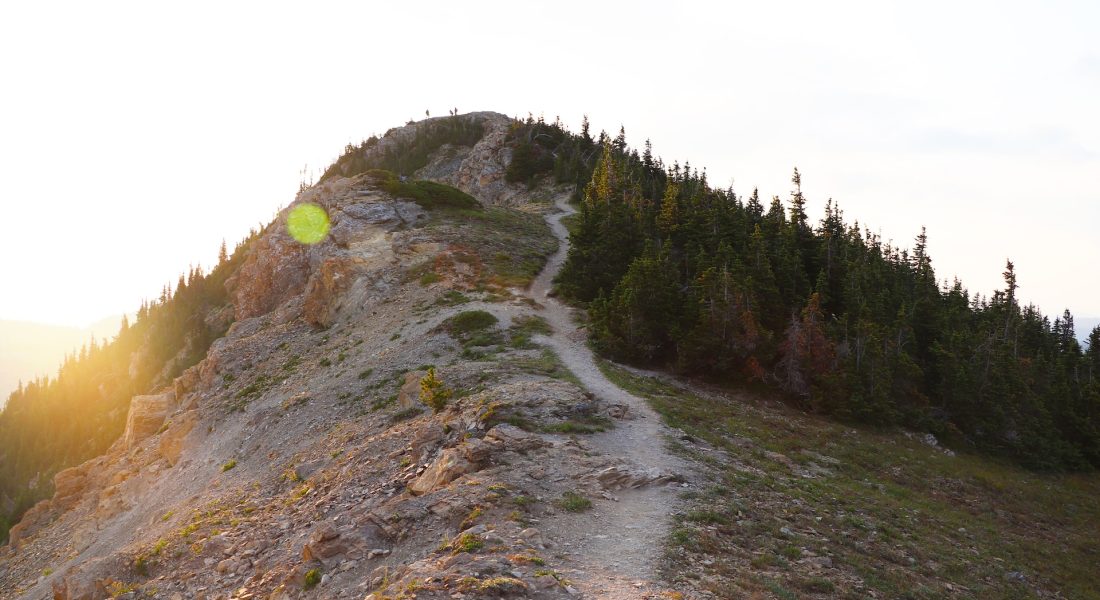 Distance: 2 hours south of the West Entrance in West Glacier.
While Glacier National Park boasts of a vast expanse of scenic hiking trails, its southern neighbor, Flathead National Forest, offers an almost boundless array of trails that provide spectacular views en route. One noteworthy advantage of Flathead National Forest over Glacier National Park is that it permits dogs on all trails. Among our preferred hikes are the Birch Lake Trail (moderate, 6.2-miles), Holland Lake & Falls Trail (easy, 3.3 miles) and Strawberry Lake Trail No. 5 (difficult, 6 miles).
8. Kootenai Falls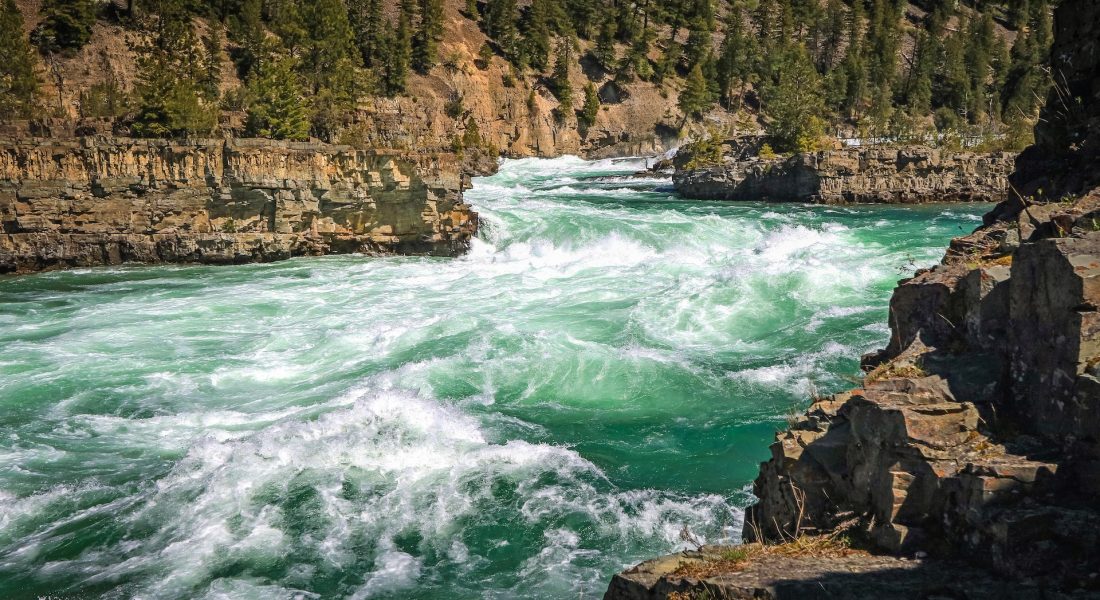 Distance: 2.5 hours west of the West Entrance of Glacier.
While this are is a little further away than 2 hours from the National Park, it is arguably the most impressive. The Kootenai National Forest is made up of 2.2 million acres in northwestern Montana and the panhandle of Idaho. The Kootenai Falls and its trail, might just be the best part of it all.
The Kootenai Falls and Swinging Bridge Trail is an easy 1.6-mile out-and-back trail near the town of Troy, MT. While a popular spot due to its spectacular views, this trail is worth the drive. The suspension bridge right next to the falls adds to this hike, and makes it much more than just a trail to a waterfall.
9. Kalispell, Montana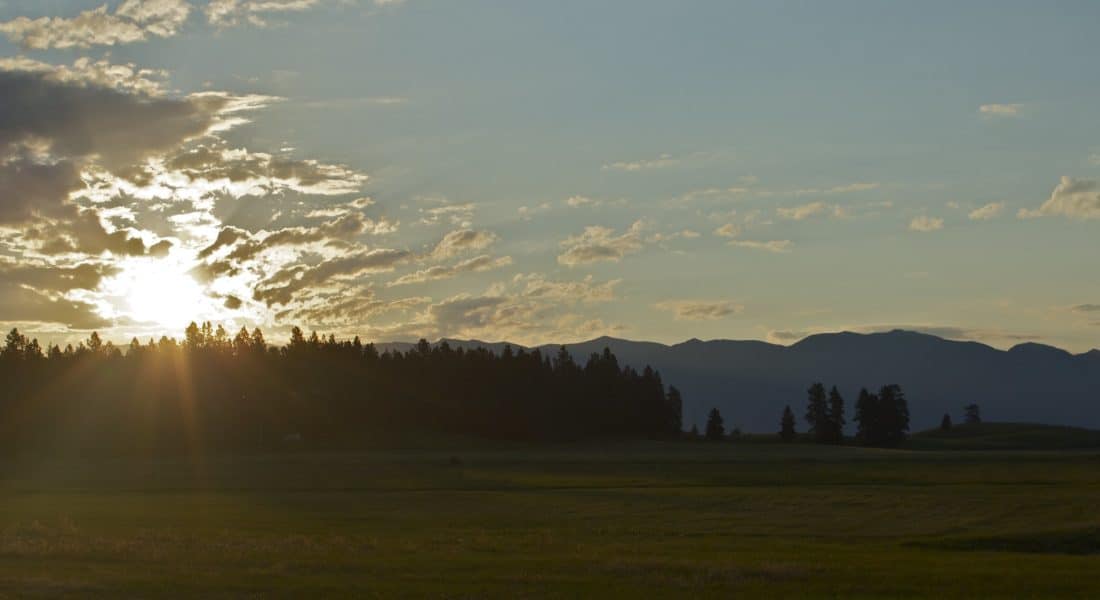 Distance: Less than 1 hour south from the park's West Entrance in West Glacier.
This charming town offers a range of cultural attractions, including museums, galleries, theaters, and festivals, as well as easy access to outdoor activities in the surrounding area. Home to numerous breweries, wineries, and other in-town attractions, Kalispell is a great escape for those that need to experience some nightlife after a nature-only trip through Glacier.
10. Morrell Mountain Lookout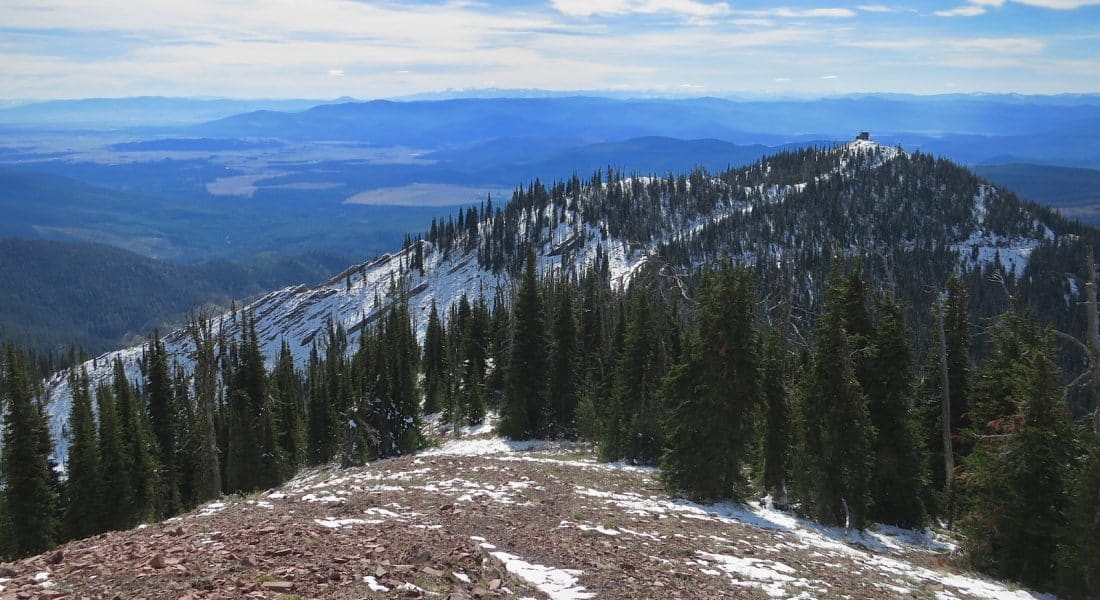 Distance: 3.5 hours south of Glacier National Park's West Entrance
While the Morrell Mountain Lookout is well over my self-imposed 2-hour driving limit, I thought it might make sense to add it to my list for those that are either coming from or going to Bozeman. In fact, most visitors to northern Montana fly in to either Bozeman or Spokane (WA), so this is a very likely spot that most will find themselves passing on their way either to or from Glacier.
If you were to hike all the way to the lookout area, it is about 17 miles out-and-back. However, the switch back trail also doubles as a US Forestry Service road during some parts of the year. With a 4WD vehicle, you can sometimes drive to within 1/2 mile of the lookout, making this a very neat spot to see for miles around.