10 Things to Do Outside of Yellowstone National Park
Depending on how you've scheduled your trip to Yellowstone National Park, you may need or prefer a day or two outside the park's boundary. Sometimes this is due to travel, crowds, or simply you've exhausted everything you wanted to see inside the park.
Here are 10 places within a 2-hour drive of Yellowstone that you should definitely find time to visit. They are a mix of other parks, towns, historic places and everything in between. Each one is interesting in its own right, and is worth the time it would take to get there.
The Map
In the map below, we list all 10 places you should visit that are just outside of Yellowstone National Park. The yellow boundary marks the extent of the national park.
1. Beartooth Highway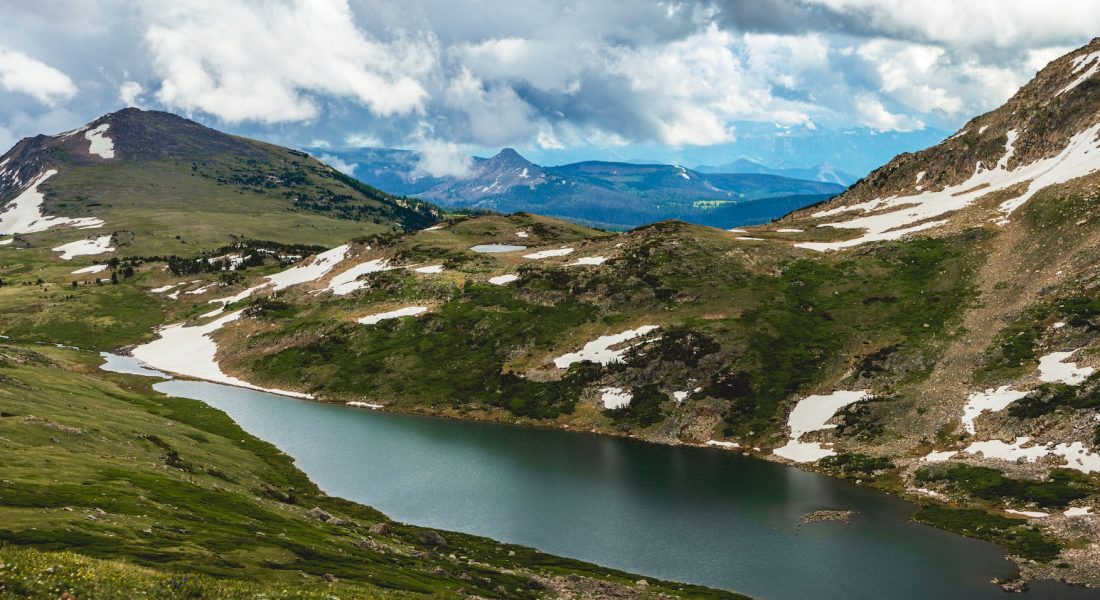 Distance: 0 to 69 miles away, depending on how much of the Beartooth Highway you drive.
Beartooth Highway is a 69-mile section of US Route 212 in Montana and Wyoming between Red Lodge, MT, and the Northeast entrance of Yellowstone National Park. This scenic drive takes you through some of the most beautiful mountain scenery in the region, including the Beartooth Pass, which reaches an elevation of 10,947 feet.
The most scenic part of Beartooth Highway is closed in the winter, like most places around Yellowstone. This is the section of the highway that crosses from Montana into Wyoming just past Red Lodge.
2. Grand Teton National Park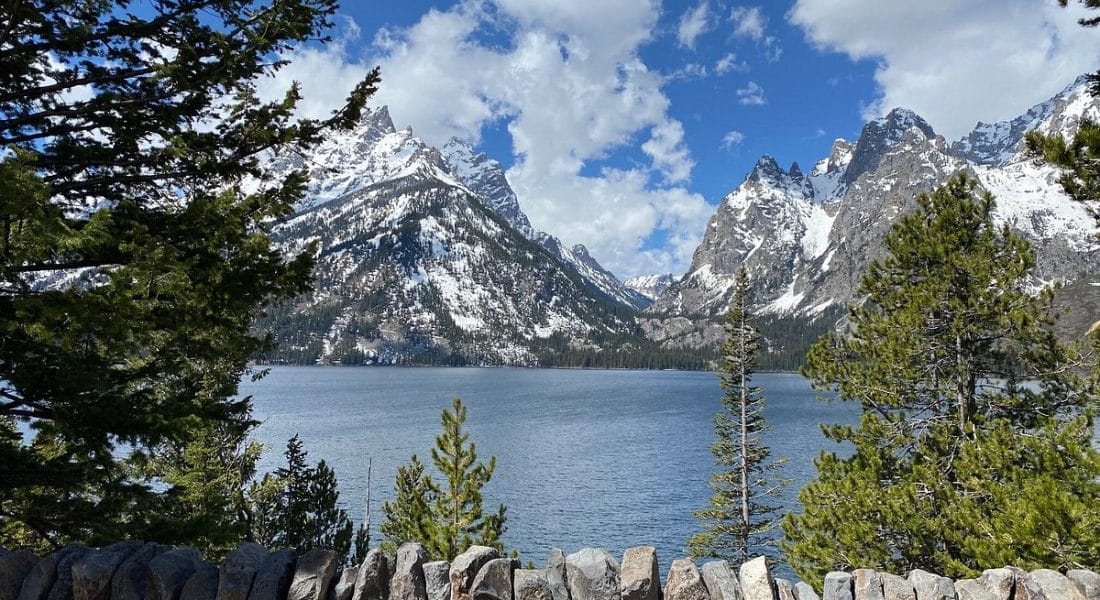 Located just south of Yellowstone, Grand Teton National Park offers stunning mountain scenery, pristine lakes, and abundant wildlife. Typically, visitors combine Yellowstone and Grand Teton into one epic vacation. However, if you happen to not have that planned, your best bet would be to travel down to Grand Teton via Highway 89/191/287, or better known as the John D. Rockefeller, Jr., Memorial Parkway.
The drive from Yellowstone to Jackson, WY will take about 2.5 hours. This road is also closed during winter.
3. Storm Castle – Custer Gallatin National Forest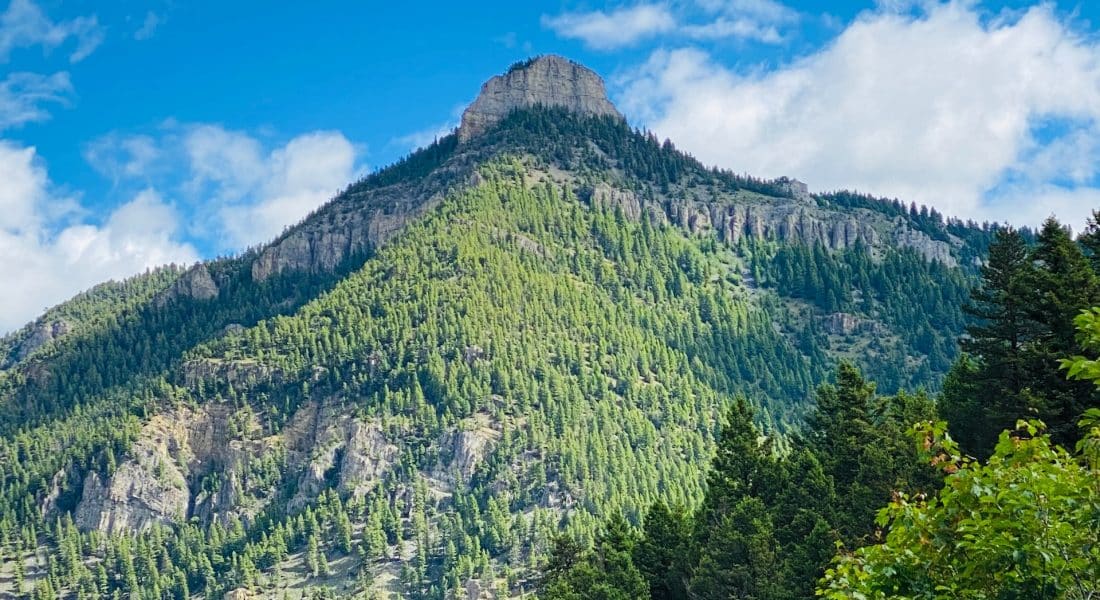 Distance: 1.25 hours north of the West Yellowstone Entrance.
Also known as Castle Rock, Storm Castle is a towering sight above Gallatin Canyon. Unsurprisingly, given its obvious prominence, its top gives a fantastic panorama of the surrounding landscape if you make it to the end of the trail. The full trail is a 5.2 mile out-and-back hike that is considered difficult because you gain over 1,800 feet of elevation during the trek. However, just hiking the beginning will get you into the start of the canyon with some wonderful views, and it is the flattest part of the trail.
4. Big Sky Ski Resort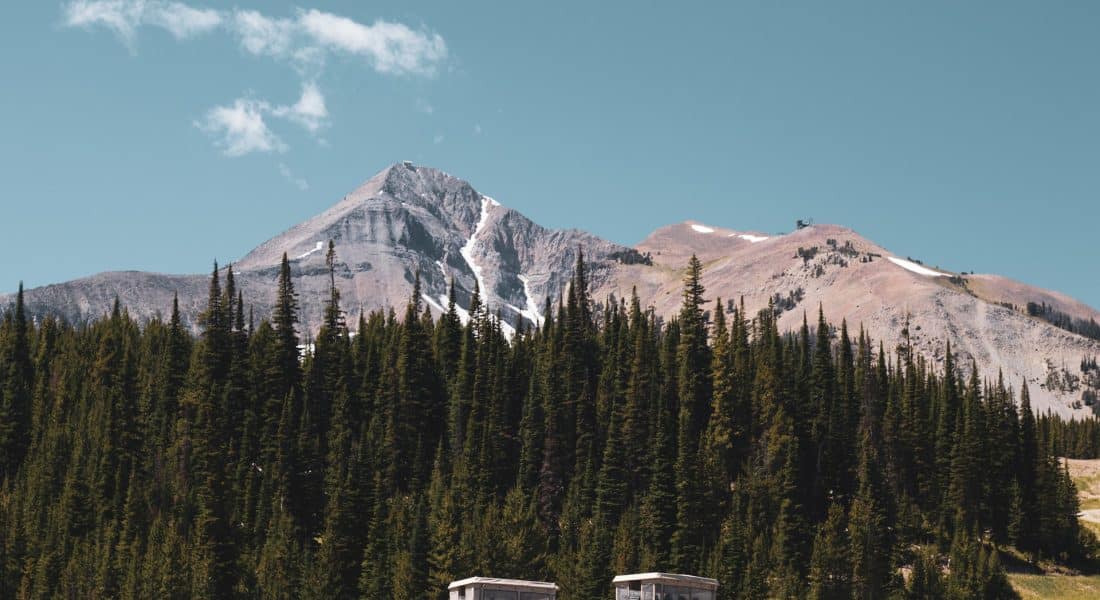 Distance: Just over 1 hour north of West Yellowstone.
Big Sky Ski Resort doesn't just have fun in the winter. They have mountain biking, scenic lift rides, golfing, zip lines and more.
5. Cody, Wyoming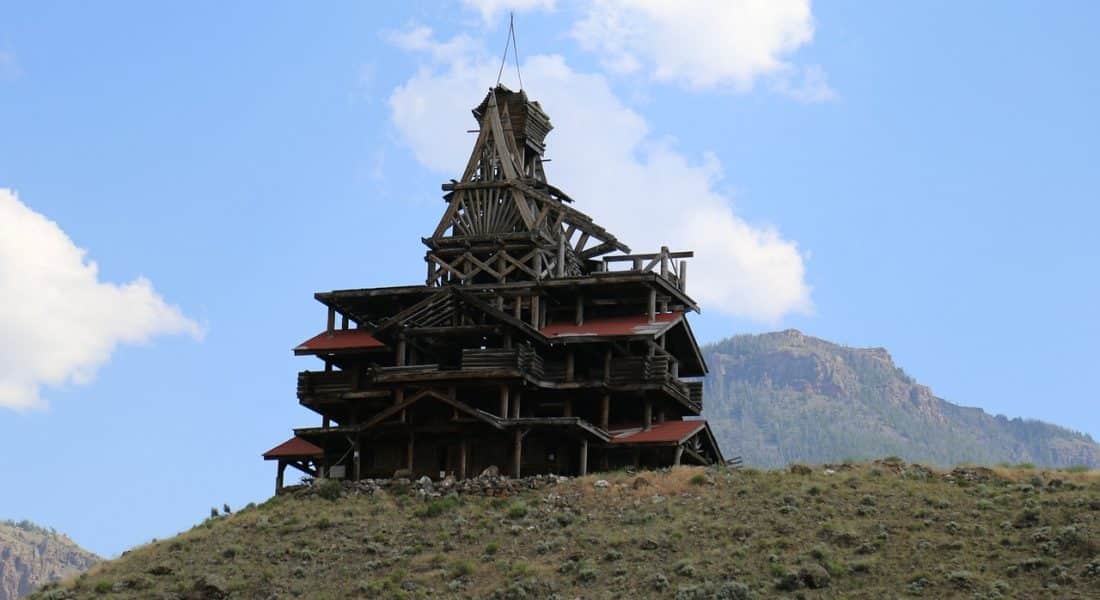 Distance: 1 hour east of the Yellowstone East Entrance along US Highway 14.
Located about an hour east of Yellowstone, Cody, WY is a hub of western history and culture, with attractions like the Smith Mansion, Buffalo Bill Center of the West and the Cody Stampede rodeo.
Also right next to Cody is Shoshone Canyon, which is probably my personal favorite. Shoshone Canyon is a gorge cut through Rattlesnake Mountain by the wearing action of the Shoshone River. There are plenty of hiking and climbing opportunities here.
6. Ousel Falls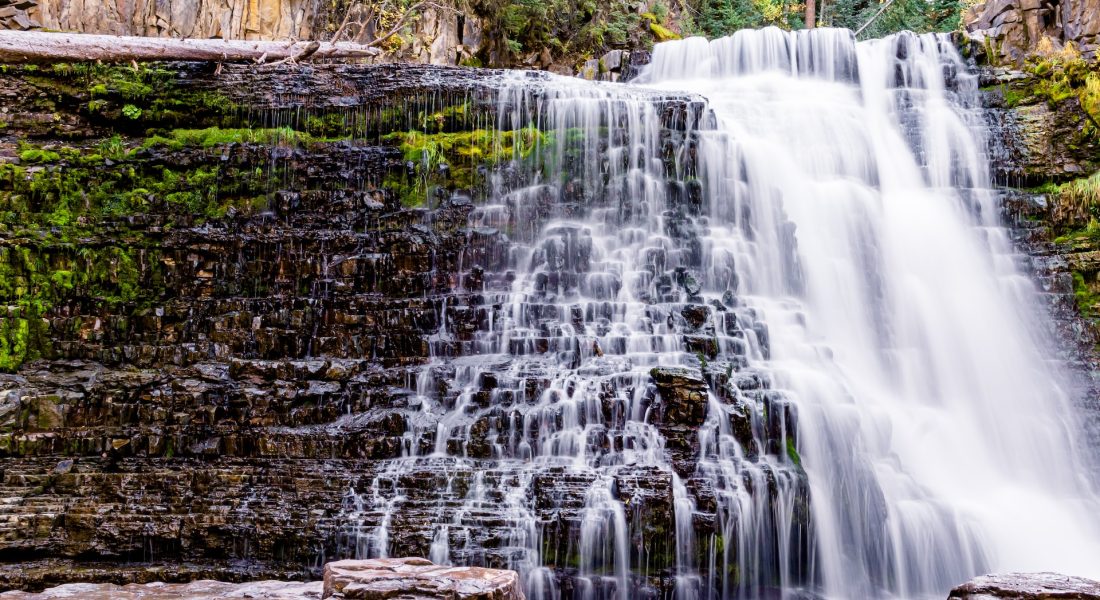 Distance: 1 hour from West Yellowstone, only a few minutes from Big Sky Ski Resort.
Ousel Falls is a short but stunning hike in the heart of Big Sky. Along the trail, which meanders alongside the South and West Forks of the Gallatin River, hikers cross three bridges before reaching the waterfall. The trail is considered easy, and is less than 2 miles out-and-back.
7. Bighorn Canyon National Recreation Area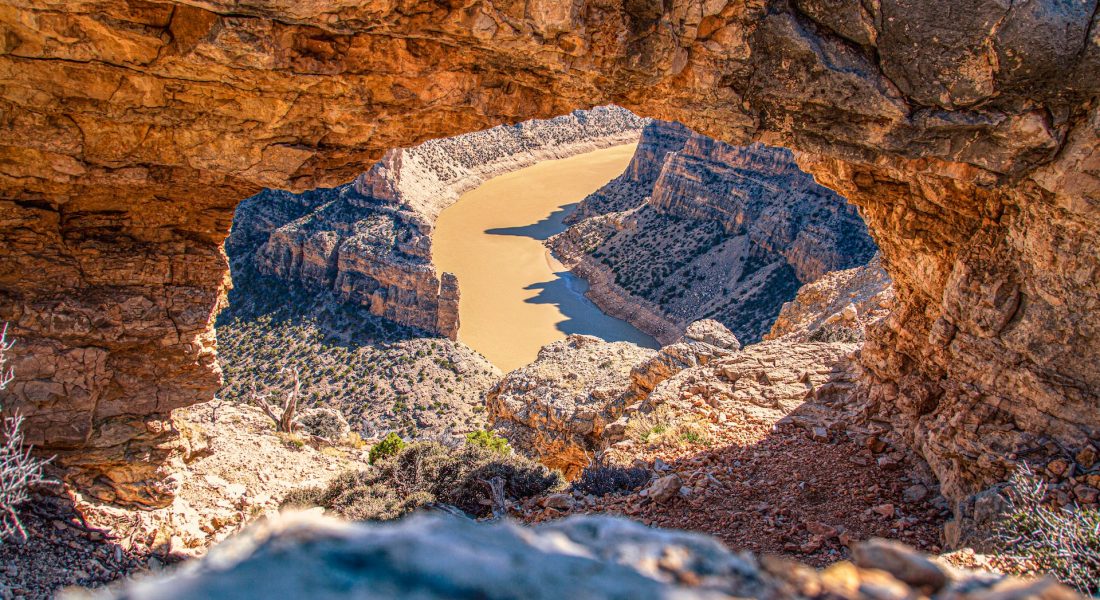 Distance: About 2 hours east of the Eastern Entrance of Yellowstone. You'll pass through the town of Cody, WY on your way there.
Bighorn Canyon National Recreation Area in Fort Smith, MT, features dramatic canyons, scenic vistas, and abundant wildlife. Its serenity and solitude is quite the contrast from the busy Yellowstone crowds.
8. Red Rock Lakes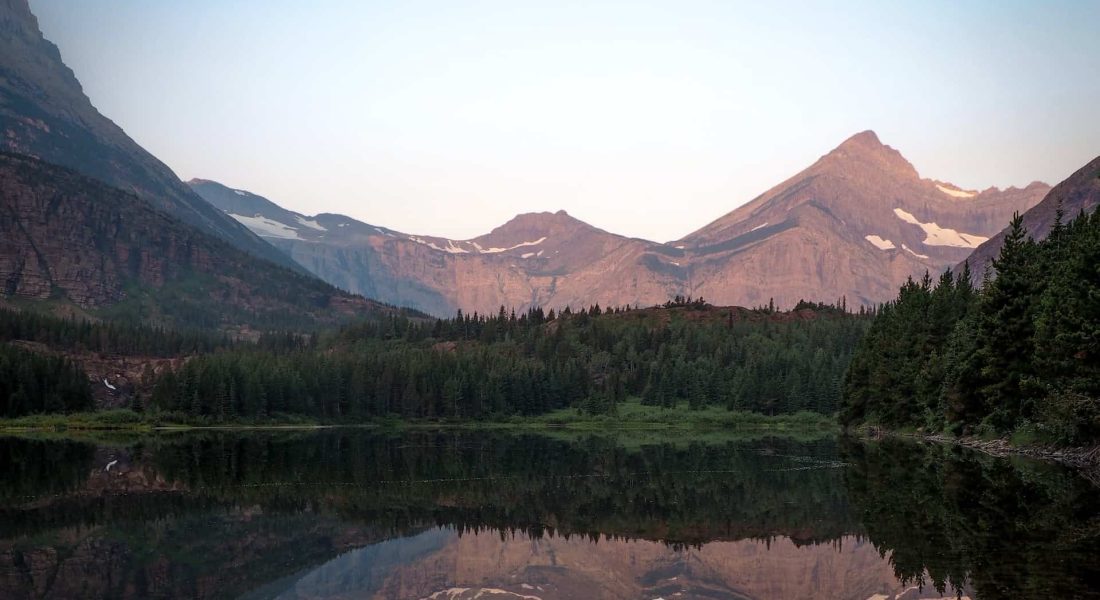 Distance: 1.5 hours west of the West Yellowstone entrance.
The Red Rock Lakes area in southwestern Montana is home to both a National Wildlife Refuge and a Wilderness area. Visitors to Red Rock Lakes should be prepared for its remote wilderness setting. Facilities are minimized in the refuge to keep it remote and wild. Expect to enjoy this area by yourself – expect basically no one else here.
9. Caribou-Targhee National Forest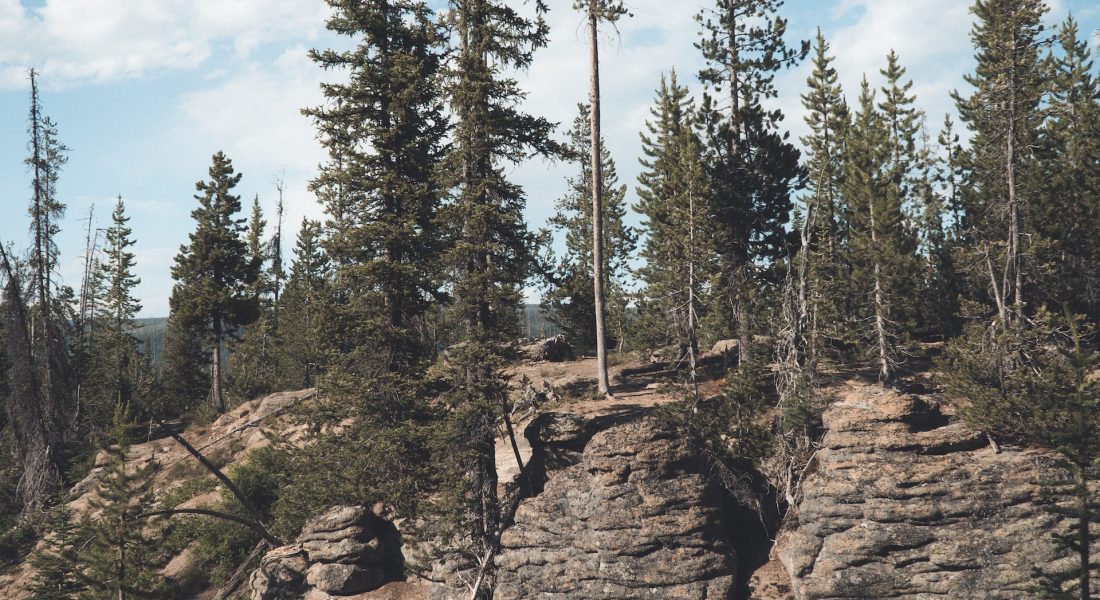 Distance: 1 to 1.5 hours south of West Yellowstone.
The Caribou-Targhee National Forest occupies over 3 million acres and stretches across southeastern Idaho, from the Montana, Utah, and Wyoming borders. There are plenty of interesting places to visit here, including the Jedediah Smith Wilderness, Winegar Hole Wilderness, Charcoal Kilns, Mesa Falls, and Minnetonka Cave.
10. Hot Springs State Park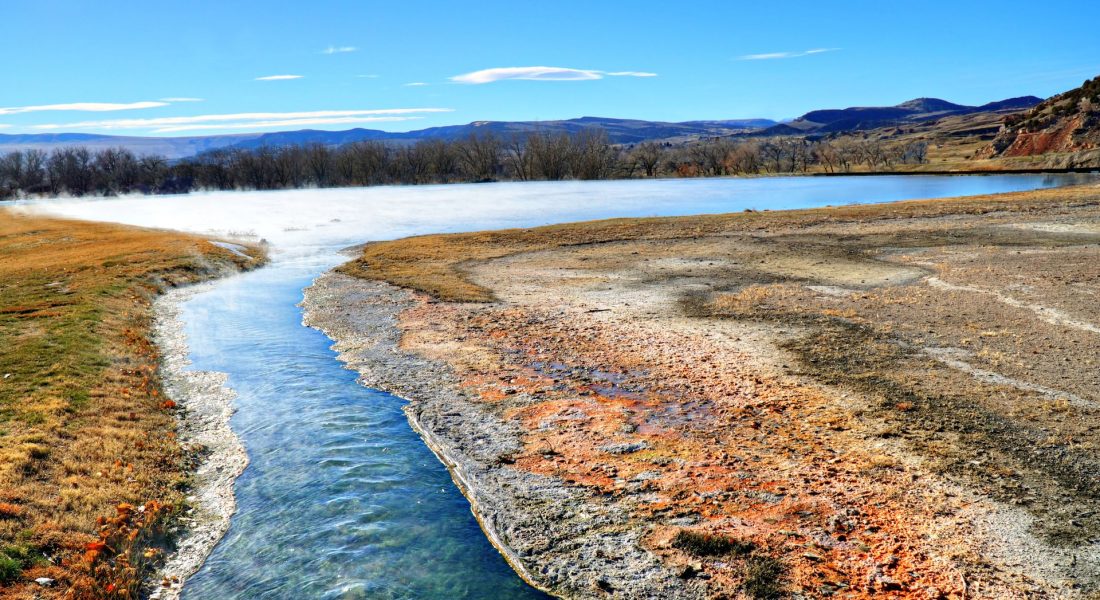 Distance: 2 to 2.5 hours southeast of Yellowstone's East Entrance.
Hot Springs State Park in Wyoming is maybe a little far away, but it is still special enough to be included on this list. Located in Thermopolis, Wyoming, the water from this spring contains at least 27 different minerals, with many considering it very healthy to drink. The state park is home to three pools, each offering different services. However, the best is the 104°F therapeutic pool at the free State Bath House.