The 25 Steepest Ski Resorts in North America
There are over 300 ski resorts or ski areas in North America. But, only one can take home the title as the steepest.
When you look for the highest, you are technically looking for the ski resort with the steepest vertical drop. The most rudimentary way to get this metric is by taking the maximum summit elevation, then subtracting the base's elevation. This doesn't work for all resorts, but for most it will.
Now, not all of this vertical drop is lift served. Some of the extra elevation you need will have to be achieved a different way. Snowcats, snowmobiles, hiking, and even helicopters are options.
British Columbia clearly comes out in the lead as having more of the steepest ski resorts on the continent. While Colorado has more overall ski resorts in our steepest 25, British Columbia owns 3 of the top 5 (Colorado owns the other 2). I guess it is no surprise then that each took home their trophies as being the best state and province to ski at in their respective nations.
1. Revelstoke
Revelstoke beats out its neighboring ski resort by 600 feet of vertical drop. Situated on Mt MacKenzie, or over 300 miles east of Whistler, Revelstoke easily wins the crown of steepest ski resort in North America.
2. Whistler Blackcomb Ski Resort
Whistler Blackcomb was picked as one of the sites of the 2010 Winter Olympics due to its impressive vertical drop of over 5,000 feet. The two Whistler and Blackcomb mountains were combined in a 1997 merger, creating the second-largest ski resort in North America.
3. Timberline Lodge
Timberline's Summit Pass (formerly known as Summit Ski Area) is officially part of the Timberline ski area, increasing Timberline's vertical terrain to 4,540 feet, the steepest in the United States.
4. Telluride Ski Resort
While around 500 feet shorter than Whistler, Telluride is still the steepest ski resort in the US. Located in the San Juan Mountains of Colorado, Telluride's steepest peak is about 600 feet past than the highest lift in the resort.
5. Aspen Snowmass Ski Resort
The largest, and highest of all four Aspen ski resorts, Snowmass is only about a hundred feet shorter than Telluride. Almost half of Snowmass's trails are rated for expert, but certain trails are beginner-friendly, owning to its claim as "Colorado's most family friendly resort".
The Other Steepest Ski Resorts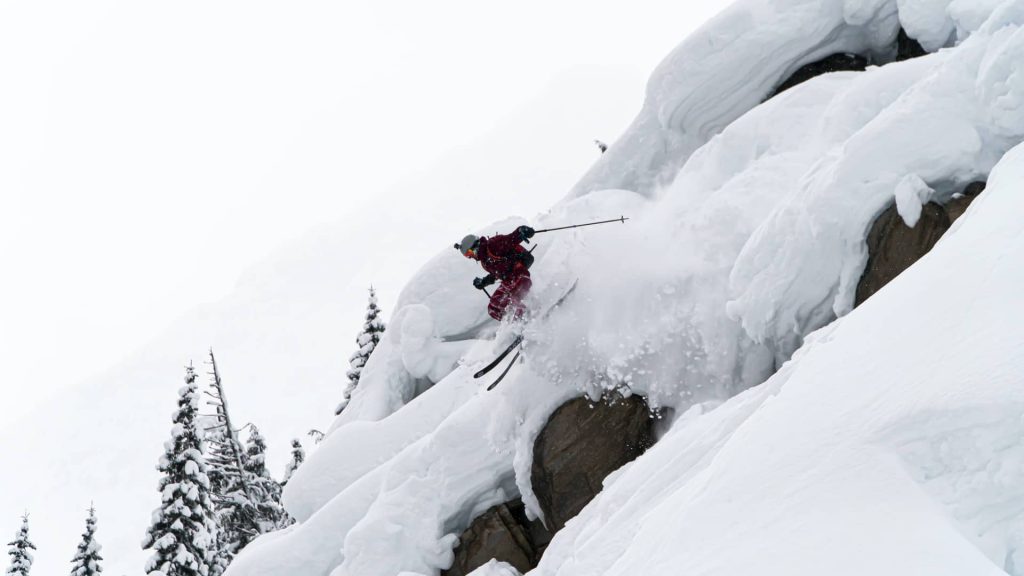 So, those are the top five… but what about the rest of the list?
Well, here is the full list of the 25 ski resorts in North America with the steepest descents. Unlike our list of the highest ski resorts in North America, the locations of the steepest resorts is pretty diverse. From Alaska to New Mexico, California to New York, there is probably a resort on this list near you.
None found.